Article
10 Questions with Joey Zumaya
Corps. Community. Career.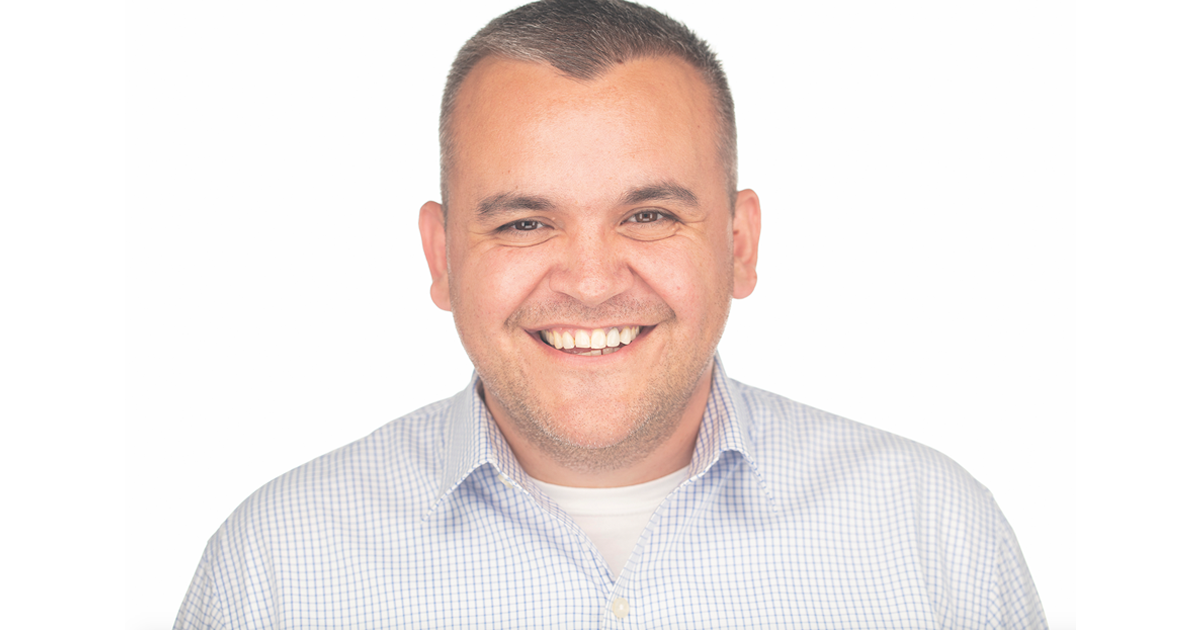 Joey Zumaya is a business and community leader with a passion for the underserved. He has emerged as a leader at LinkedIn, where he oversees activities across government business, community relations and diversity initiatives. Joey serves on multiple community and non-profit boards at the local and national level. He is a Salvation Army soldier and former sergeant-major at the Ventura, California Corps.
1. How did you meet the Army?
At a low point in my life. I had just lost my job and my home when I checked into a Salvation Army shelter for about four months until I could get my life straightened out. During that time, I reconnected with God and it's been a beautiful journey since then.
2. What drives you to excel?
Inspiring and enabling people to connect with God. The best two ways that you can do that is to set the example and to treat people kindly.
3. What are two of your greatest strengths?
Leadership and communication. Across the team that I have at work, the boards that I sit on and the initiatives that I lead, leadership and communications seem to be the two skills that stand out.
4. How would you define servant leadership?
The best phrase I could use is spend more time seeking to understand instead of seeking to be understood. As a leader you have to hold people accountable, make tough decisions and then execute those decisions. You have to learn and listen to your team. As long as you engage with and try to understand people you will succeed.
5. What are some of your passions and joys?
My very cool family! We have 6 children, 5 of them are girls, and so we are always on the go shuttling them here and there. We are always having fun! Also, I have a passion for mentoring others. I don't get to mentor as much as I'd like but when I do, nothing fulfills me more. It's very rewarding when I can help someone reach their goals.
6. Who has been an inspiration to you in life and why?
Jesus Christ would be my first choice. And as strange as this sounds, I've always looked up to Kobe Bryant (who recently passed away in a helicopter accident the day before this interview). We are the same age and hit similar milestones in our lives at the same time. I always admired his goals, work ethic and family values. He was a true inspiration to our generation.
7. How do you handle change and conflict?
I embrace conflict. If used constructively it can produce results and drive a lot of healthy growth. I don't like conflict for conflict's sake. I don't mind asking tough questions and making tough decisions. Very few people can manage conflict well. As far as change, one of the most underrated skills is adaptability. Those who can remain adaptable succeed. In my company, change is a daily occurrence and it never stops!
8. Does being a Christian affect the way you view business?
God expects us to work hard. We need to be good stewards of our talents and time. Jesus was a hard worker and set the example. When you have success, the shiny things can get distracting. As a Christian, I have humility and realize that I would have nothing without God. In business, you see people chasing advancement or money, but God saved me from that.
9. What do you see as a challenge for The Salvation Army?
Adaptability. How do we adapt to the modern world while still holding on to our soul? We also need to effectively communicate and validate that we operate without discrimination. The reality is that we do not discriminate. We have to get really good at communicating that message.
10. Finally, pineapple on pizza? Yay or Nay?
Definitely, yes!