Frontlines
A Passionate Heart with Bervelly Santime
"This amazing organization is out here that is truly helping and is on the frontlines for you!"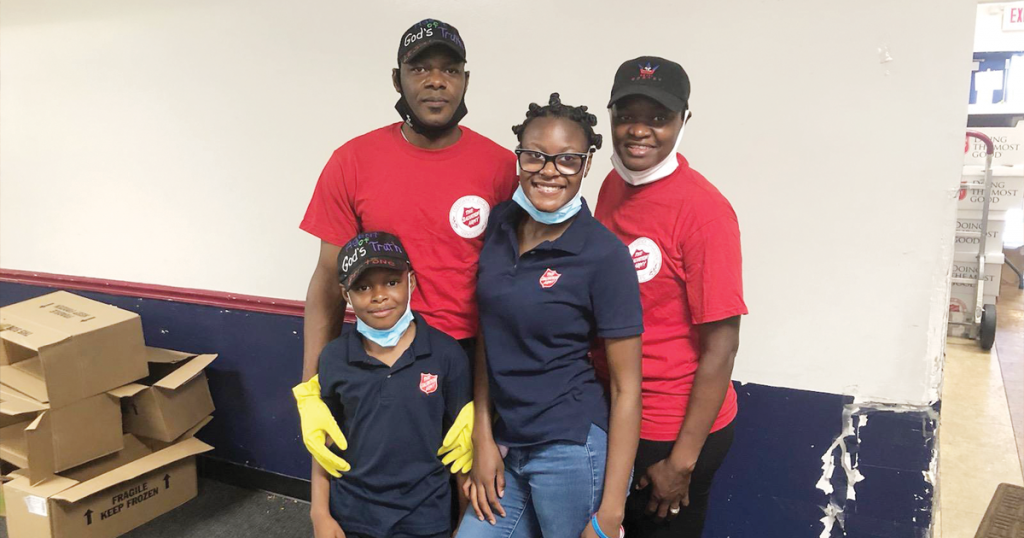 Bervelly Santime is here to break all the stereotypes that you may have about the younger generations. At just 19 years old, nursing student Santime has contributed most of her life to The Salvation Army. Between volunteering at food distributions, leading worship during youth Sundays and inspiring the young children at her corps, Santime has paved the way for the younger generations to step up at the church. In her interview with The War Cry, Santime shares her family history, her life in the Army and her goals for the future.
Tell us about yourself.
My name is Bervelly Sainteme, and I'm a nursing student at Nazareth College of Rochester. Born and raised in Long Island, NY, I'm the oldest of two from my parents, Gene and Stephanie, who are also officers of The Salvation Army at Westbury Corps. I'm bilingual and can speak English and Haitian Creole.

How did you meet the Army?
I grew up in the Army! My mother is a first-generation Salvationist, and my father is a second-generation Salvationist. My entire life has been in the Army.
What is your role in the Army?
Back in Rochester, I co-taught dance, Sunday school and junior church. I helped with the brass band, and I was a part of the Timbrel Brigade. I also helped with our before-program feeding where kids will come to the corps after school where we would always have a meal prepared for them. We also do a lot of food distributions and I pretty much helped wherever I could—no matter how small the tasks. I also preached sometimes on Sundays during youth Sunday and led the worship.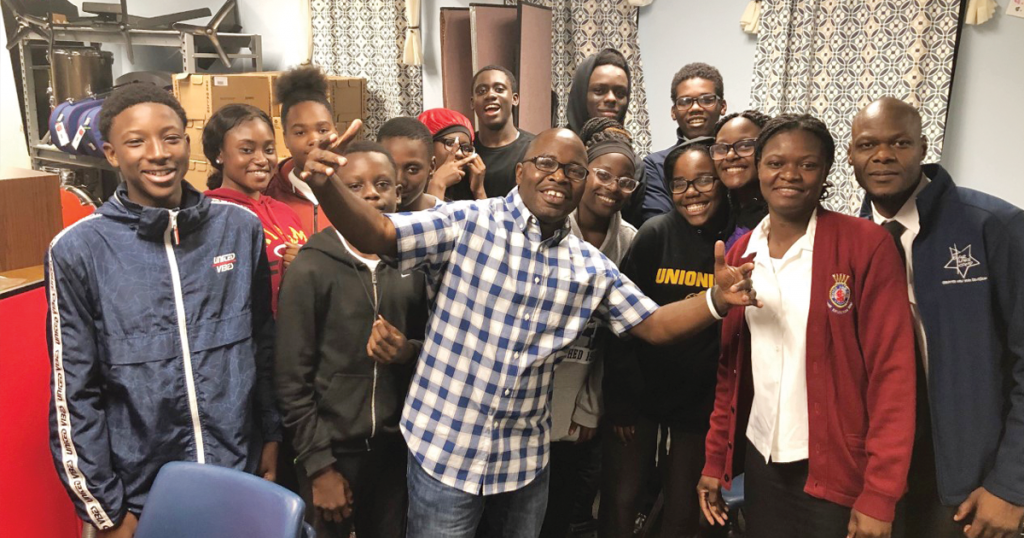 Is it normal for someone so young to preach at church?
Actually, kind of. At our corps, we have "Youth Sundays" where the younger kids run everything for the day. It's to help the youth get used to being in charge of things in case the officers leave, and we need to step up.
How young are people when they start to kind of take charge and lead at your corps?
It varies depending on what it is. As the Sunday school teacher, I used to choose some kids to teach Sunday school themselves. I would help them prepare for that and it would start from as young as nine years old.

Do you feel like your church really pushes being able to communicate and speak in front of large amount of people?
Definitely! We used to tell the younger ones all the time that we're not going to be here forever. We're here right now, we have to start teaching them about our roles in the Army, so then when we're no longer here, they will have the tools to succeed. That way, all the programs that we have at the Corps won't just die out; they'll keep going and you'll pass it on to the younger ones after you and so on and so forth.

What are some challenges you think the Army is facing?
Because of the pandemic, I think we started losing our youth because we were not meeting in person. They used to say that the corps was their second home because we were there all the time. Even if we weren't doing programs, we were just there hanging out together. But now with COVID-19, that's kind of stopped. I feel like after the pandemic, it'll be hard to pick that up again. So, we really need to dive headfirst into outreach. We should be going into the communities, knocking on doors and telling people that we have these programs available.


What are some projects that you or your corps are currently working on?
The corps does food distributions every week. We have organizations that donate food to us, and we prepare them into a box and distribute it to whoever needs it in the community. Personally, I'm just focused on school and getting my career on the path that I want it to go in but also discovering who I am and the impact I want to have on the world.
What do you want to do with your nursing degree?
I want to be a nurse practitioner hopefully working in pediatrics.
You mentioned that your corps does food distribution. Do you hand out food at the corps or do you deliver the food?
It depends on the situation. We do hand them out at the corps and sometimes the line wraps around blocks! There are also some people who physically can't come to the corps or they're too far to make it in time, so we will deliver to them. If you're interested in food distribution, you can always contact your local corps!
Who inspires you to do the work that you do?
I have several inspirational people in my life. My grandfather came to the states by boat, and we would always hear the story growing up with how he was drinking the sweat out of his shirt just to survive the trip. That just always stuck with me because if it wasn't for him, I wouldn't be here today! I was also very close to my grandma growing up. My parents worked extremely hard to make sure that my siblings and I had a great childhood and we had everything that we needed. They really provided even if sometimes they didn't want us to see them struggling. They always smiled through whatever it is that they were going through. And the kids at my corps and in my neighborhood growing up inspired me because no matter what was going on in their personal lives, when they came to the corps, they were positive and happy. And I've learned from my peers. I hope to inspire them as well to be able to leave the community, and whatever stereotype that's written for us, we can break those.

You said you want to be a mentor to the younger generations. Was there anyone who was a mentor to you when you were even younger than you are now?
The corps officers who were at Westbury when I was growing up, specifically Major Lubin and his wife, Sister Eva, we called her. Ever since I was younger, she would always come get me at my house, and I would always be at the corps with her. Just recently, she graduated college with her master's in Social Work, and she's still getting her life where she wants her it to be. She's just amazing. I love her.
What stereotypes do you find in the Army and what is your plan to help break them?
Within the Army and as an officer's kid, many people think officer's kids live off their parents and that they don't have a life of their own. But that's the furthest thing from truth. I'm in Rochester for school—over six hours away from my family—and I want people to realize that officer's kids can do more than just be an officer's kid in the Army. Within the community, being African American and living in a lower socio-economic area, people assume that we're not given opportunities to leave the community. So many of the stereotypes put on our community are that we won't graduate high school, we'll become "gangbangers" or we'll work entry-level jobs for the rest of our lives. We have to be an inspiration for the younger generations. I want them to say, "She left, she made something of herself, she broke the stereotypes—so I can too."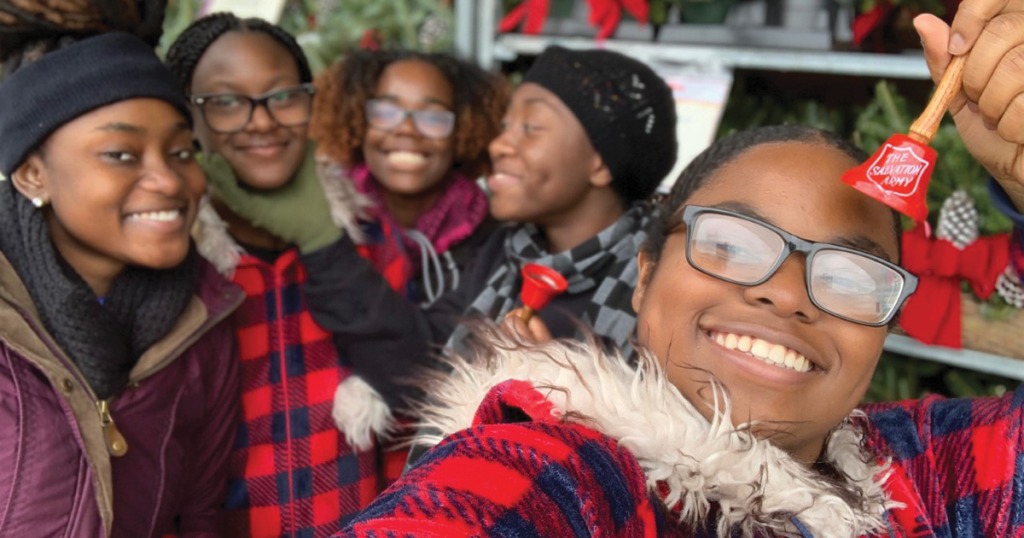 What are some of your hobbies?
I have been dancing since I was seven years old! Dance has always been a passion of mine and a personal way that I express my emotions. I started out in ballet, but then I started to focus more on contemporary and hip-hop, praise dance and Haitian dance. My parents have a huge CD collection of Haitian music, and we were taught traditional Haitian dances—it's sort of in my DNA. But it's also how I connect with God. I connect with Him through music. Whenever I feel like I need a spiritual uplift, I put on Christian music and dance as I reflect on my life.
What is an interesting fact about you?
I believe being bilingual is my superpower. But I'm also in the process of learning sign language! I'm mostly learning through YouTube videos, but I'm definitely going to try to take some ASL classes on campus next semester.
Any final comments?
I just want everyone to know that The Salvation Army is here and even though this organization was founded years ago by William Booth, the Army is still doing the most good. As part of the younger generation, it's our job to make it known that there is this amazing organization that is truly helping and that is on the frontlines for you!