Frontlines
A United Front
The world is represented in Farmington Hills, MI. The Army brings it together by celebrating differences.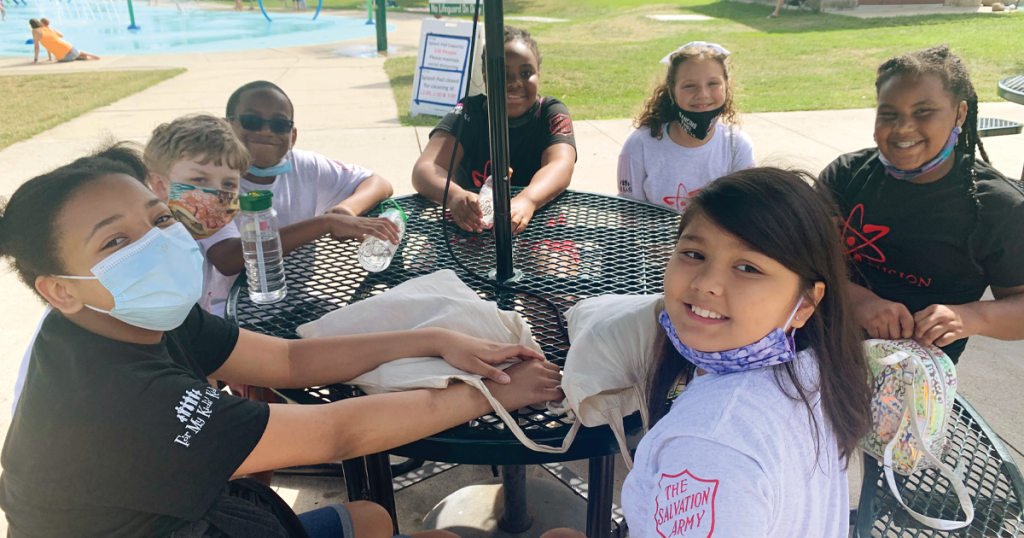 Travel through the "mitten" state, Michigan, and stop at Farmington Hills (located in the "thumb" as you look at a map). Here, you will see a corps sitting on the corner in a vibrant community full of culture, history, love, service and fellowship. Here people don't look the same, speak the same, dress the same, eat the same and yet true community is found.
From the After School program to Women's Ministry, Filipino String Band practice to Brass Band lessons, the building is booming with sounds of joy. We pray that this corner will forever stay the same, that people will come in and have an overwhelming sense of welcome, a sense that "this is their home."
How does this happen? First and foremost, it is because God has, and continues to, lead His people to walk through the doors. If you were to walk around the block, you would see a mix of ethnicities, which makes it a priority to have a diverse ministry. We are blessed that this community is multi-ethnic, giving us many opportunities to meet the needs of people from around the world.
When we arrived here, we took the demographic studies of our servicing areas and learned that we are an incredibly diverse neighborhood. We have large Indian, Asian, African American, Spanish-speaking and Caucasian populations. We saw that what we needed to do was form a corps council and advisory council that reflects our community. That really helped us, especially my husband Lieutenant Anil Kumar, who came to the U.S. from India as a young adult to work in youth ministry with the Army. He did not understand American culture fully, let alone the many ethnic populations in the community. We rely on our teams, staff and populations to help us understand their cultures. Being proactive and including other cultures helped us to become united.
Since our community is widely diverse, it is imperative that our staff is as well. We have six different ethnicities represented, along with a wide range of ages. Our Youth and Family outreach specialist stated the following a few months after joining the staff: "One of the reasons I decided to work here was the fact that when I walked through the halls, I saw people who looked like me and also those who didn't, all working together to extend the Lord's Kingdom."
When the kids come in for our Fusion afterschool programs, they see people who look like them and some who don't, working together. This is not the average situation for many programs, churches and/or schools. The parents voice their appreciation for such inclusion.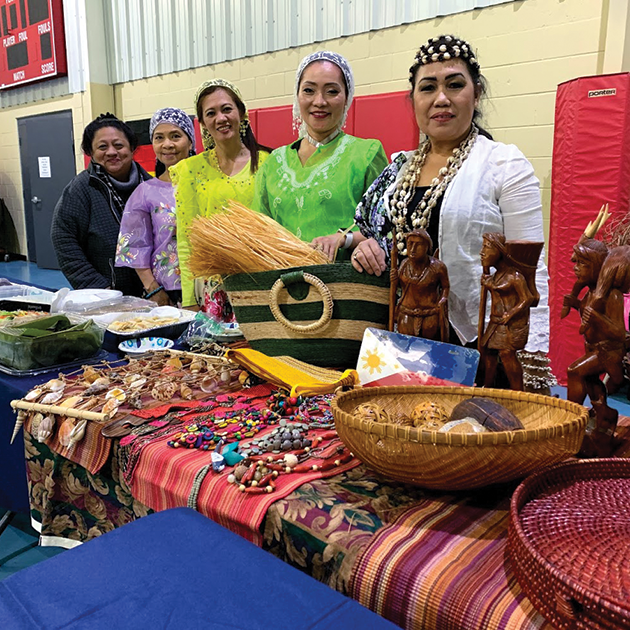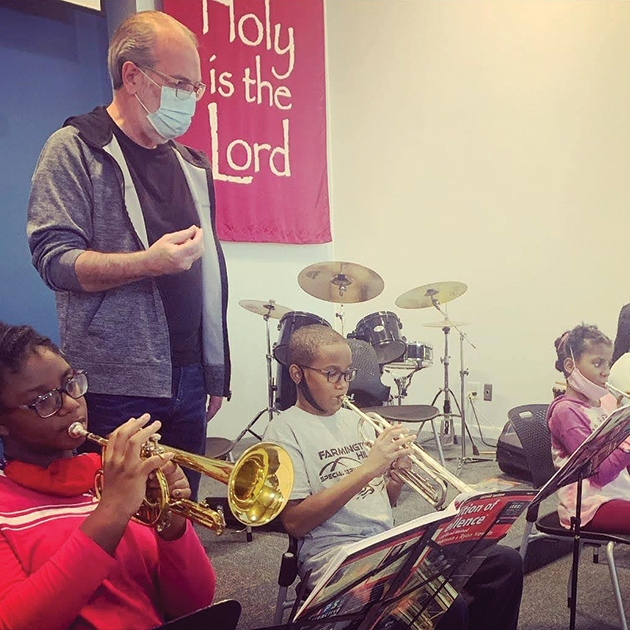 Another reason we can form a united community is that we recognize our differences and therefore allow space within our groups. We have Youth Nights dedicated to programs for specific ages. We have teen nights, women's ministries, men's ministries, and the list goes on. Each person can find a place within our walls which meet their specific needs.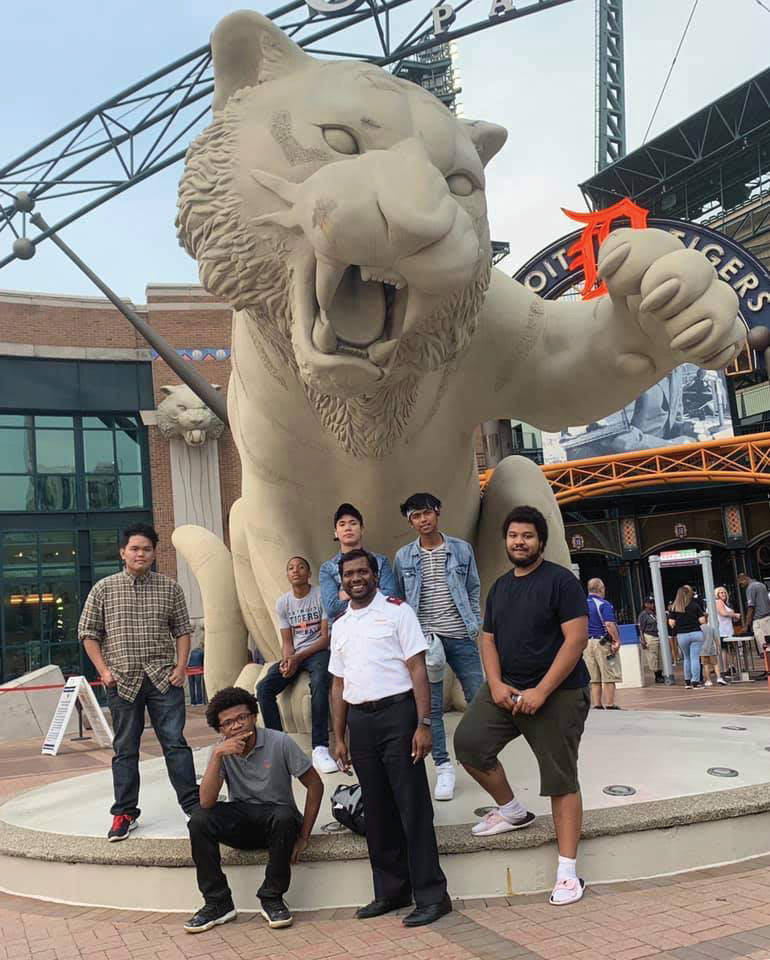 We hope to start a Mothers of Preschoolers (mops) group in the near future to meet the rising population of mothers with young children in our area. We even have a Filipino Magkapuso dancing group. This is led in their native language but is open to anyone who signs up. We also offer Filipino Bible study and Women's Fellowship. Some might think that this would lead to problems with creating a united front. But in fact, it does not. Think about it: Does Bible study for young adult's cause problems for age diversity? No. It simply provides a safe place for people of a certain age group to come together and meet. Those same people also participate in Sunday morning services, women's and men's ministries, etc.
In essence, we celebrate our differences while also celebrating our togetherness.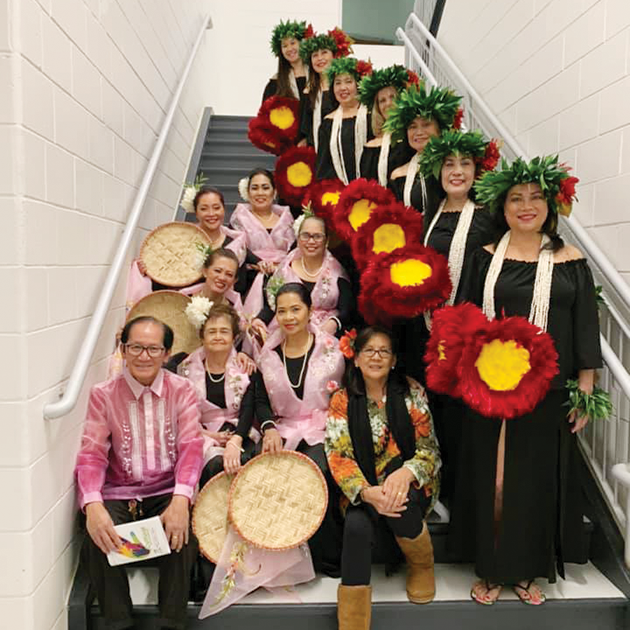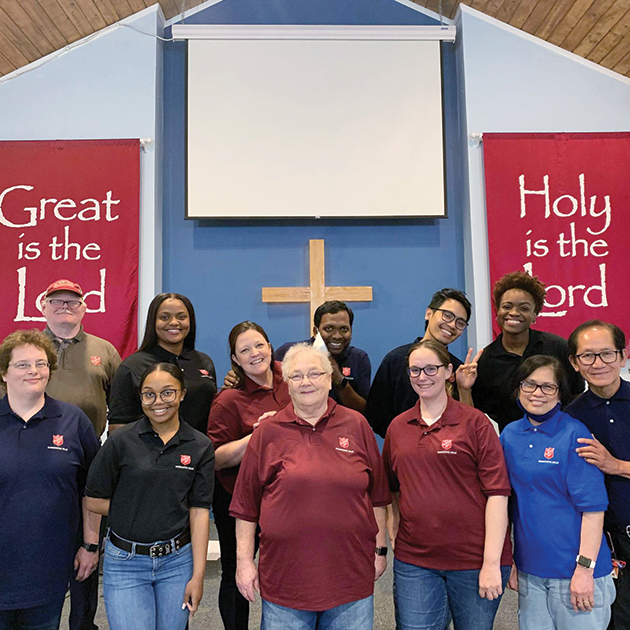 IDENTIFYING ADVERSITY
We are not perfect. With all the diversity there is bound to be adversity. Miscommunication is the biggest culprit when it comes to tension in our community, along with cultural realities. Notice it is not the language, skin color or age difference, but simply communication and cultural realities. These can and have been addressed due to the strong desire for community within our neighborhood.
In February, we celebrated Black History month by having specific conversations to deepen our knowledge and awareness of our brothers and sisters within our pews. Sabreea Carson-Pops, our youth and family outreach coordinator, wrote this about the importance of such celebrations:
"Each Sunday, we had speakers present a brief presentation addressing the current climate of racial injustices happening in America. It was important that when paying tribute to a culture, we must also acknowledge the unfortunate realities that Black Americans have faced just within the past year in the killings of George Floyd, Ahmaud Arbery and Breonna Taylor, just to name a few. Each speaker spoke on topics such as "Black Healing" (Meochia Thompson), "The Truth Behind the Superior Lie" (Rev. Linda Seatts-Ogletree), "Meditating to a Better Life" (Dr. Glendoria Colson) and "Utilizing God's Gift to Overcome a Crisis" (David Head) to provide relief and edification to the congregation. We also had different members of the church address the importance of racial reconciliation as we acknowledged those unfortunate realities and prayed for healing in our country. To bring Black History month to a close, we had our very first Youth and Young Adult service which showcased black talent such as dance, spoken word, poetry, song and instrumentals. The entire chapel was filled with young people on fire for God! Each Sunday, we celebrated with a moment in black history where the kids led an interactive audience guessing game called "Who am I?" The Fusion staff also got together with the kids and made a small video called "My Black History is…" which allowed them to understand the value and significance behind the color of their skin. February at The Salvation Army Farmington Hills was one eventful month, and we feel honored to have participated in each celebratory moment!"
Another corps member, Major Cherri Hobbins, wrote the following:
"I was absolutely thrilled by yesterday's worship! From the moment I entered the building, I could feel the Holy Spirit's mighty presence. There was a great anticipation for meeting with the Lord to see what He would say and do. WOW! Each portion of the service was Holy Spirit filled. How my soul came alive in a way it has not for quite some time. Praise the Lord!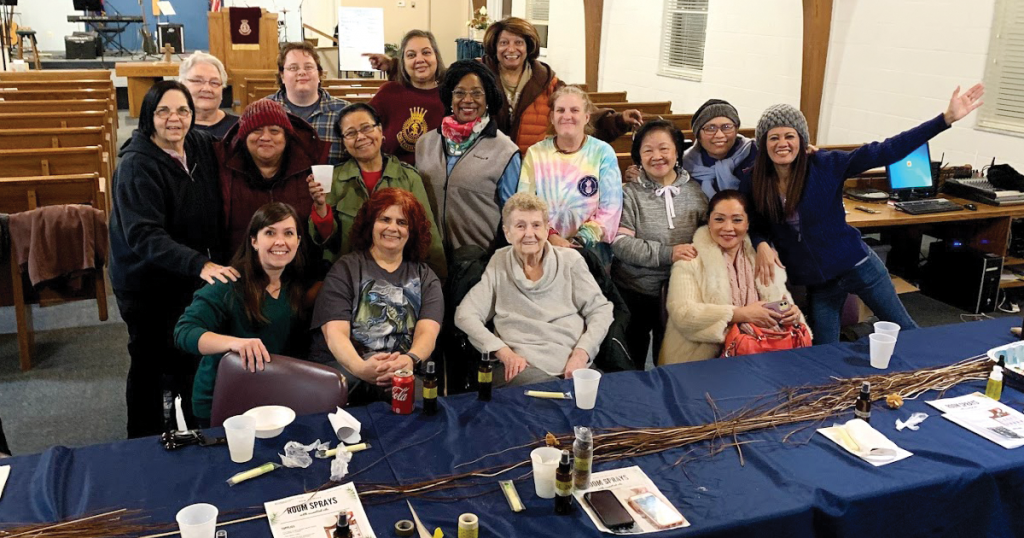 "All month long, you have been building toward this point. I'm grateful you did not just 'observe a Sunday,' but observed the entire Black History month. That has been so life giving for all of us as we learned and worshiped together. I do hope you will in some way continue the celebration. I was also thrilled to again see so many young people in the congregation. Their participation adds a spark of life and vitality. So glad you had the vision to bring back an afterschool program that has built a very natural bridge to the corps."
CELEBRATING DIFFERENCES BRINGS US TOGETHER
Once a month, we have a Filipino evening service where everyone is invited. It is a time of worship and food. Often during the mealtime, we have presentations on different situations that many Filipino and Asian people normally face. We had a presentation from an intercultural specialist who spoke about bullying as it directly affects the Asian population. Our whole church community was invited and had the opportunity to learn from this culture.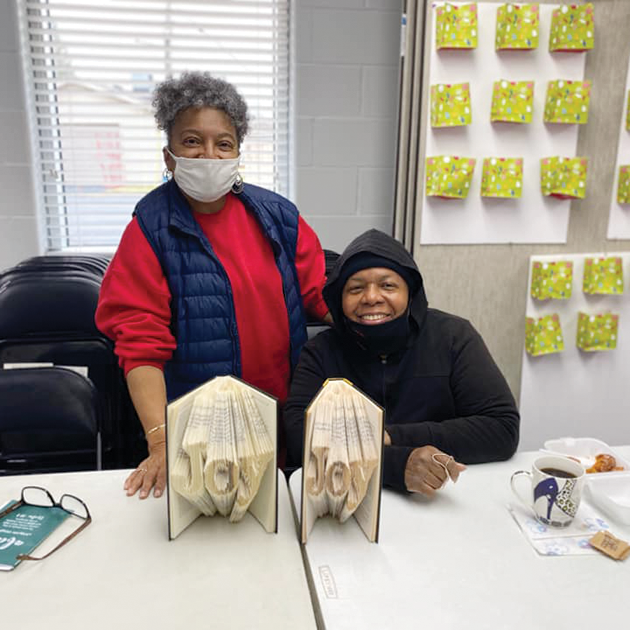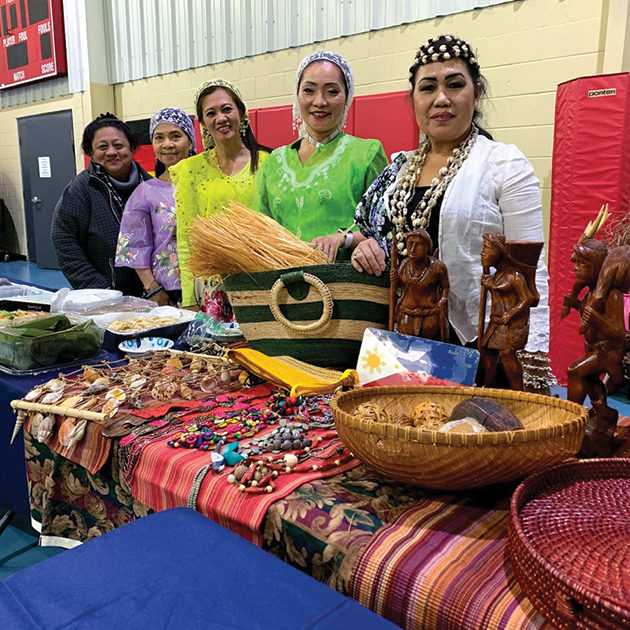 The people we serve weekly in the drive through food pantry and Social Service outreach are rich in diversity, as are the kids in the afterschool and character building programs and related activities.
Again, celebrating differences and common realities, brings us together.
We aren't simply diverse in ethnicities but in age as well. Our staff and volunteers are a beautiful mix of generations. The youngest is 22 and the oldest is 64. Our staff includes those of Indian, Caucasian-American, Filipino and African American descent. We truly are, as Robert Dickman, who was an active member in our corps via weekly activities and then later the advisory council, called it, "The church on the hill." Robert and his wife went on to start the Legal Aid clinic in downtown Detroit, which offers legal services for free or at a reduced price for those in need. Robert recently passed away due to COVID-19, but his words and encouragement ring true. A church on the hill represents Jesus' parable about the city on the hill, where light continually shines. Nothing can hide its brightness.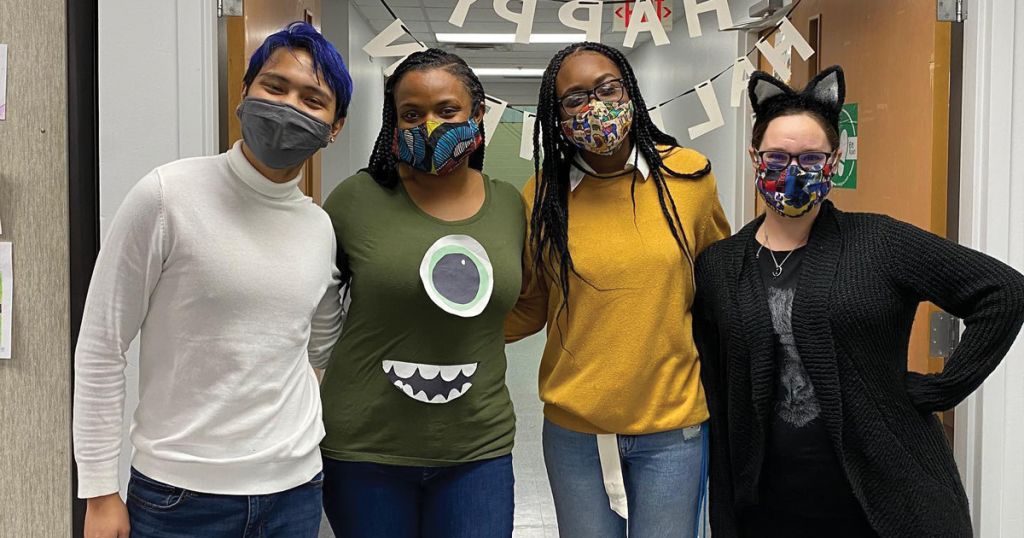 "You are the light of the world—like a city on a hilltop that cannot be hidden. No one lights a lamp and then puts it under a basket. Instead, a lamp is placed on a stand, where it gives light to everyone in the house. In the same way, let your good deeds shine out for all to see, so that everyone will praise your heavenly Father" (Matt. 5:14-16).
Our corps is just that. We strive to daily shine God's light to this community, and as we do, we look for new ways and initiatives to reach God's people for His Kingdom. We are not perfect. We have our flaws. However, we strive to meet needs in God's name without discrimination and because of that, doors continue to open for us to serve people of all races, places and ages.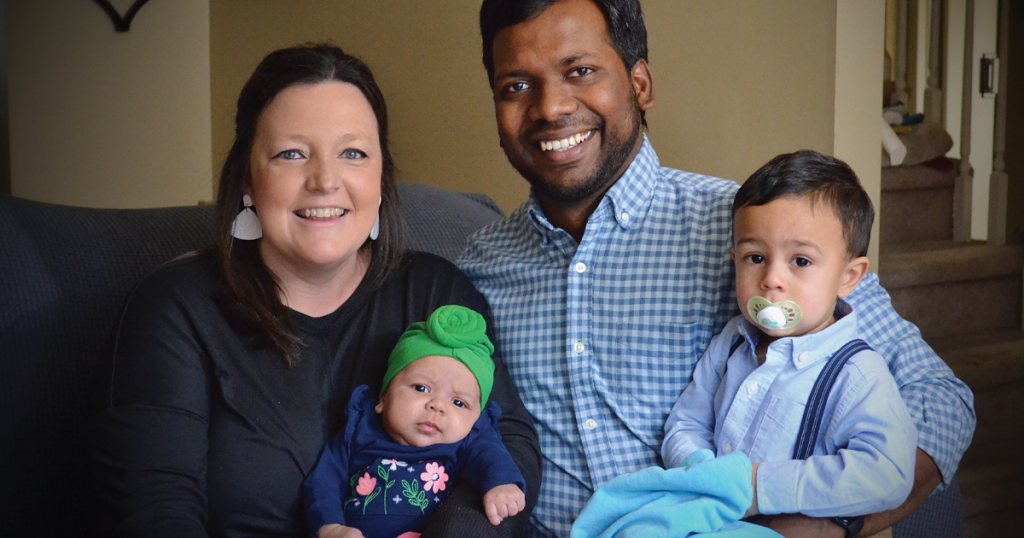 Meet the Kumars
Lieutenant Anil Kumar came to the United States in 2014. He met his wife, Lieutenant Karen Kumar in 2015, and they were married in 2017. The following are excerpts from their interview with The War Cry about their respective backgrounds:
Lieutenant Anil Kumar is a 3rd generation Salvationist from India where his parents served as Salvation Army officers for over 30 years. His grandparents converted from Hinduism to Christianity through a powerful testimony. His grandfather was influenced by Colonel Jay Paul. Having been involved with The Salvation Army after their conversion, Anil's grandfather decided that his daughter should marry and become a pastor in The Salvation Army. His parents had an inter-caste marriage, something very difficult then, and still is now. "It's a miracle that it happened," Anil says. "I graduated from biotechnology in India. I had no intention to come to America. When I was invited to come here to work at camp (encouraged by Commissioner Merle Heatwole), my first question was 'Why do Americans need people from overseas to be missionaries? Isn't it a Christian country?' After working at Camp Echo Grove, my view changed. Yes, this is a Christian country, but this country definitely needs God. My whole family is in India. Nobody married outside of our caste, our culture. I took the risk by saying yes to God. It's not easy. But it has been a great experience. My family appreciates seeing God's blessings become reality."
Lieutenant Karen Kumar is a 7th generation officer. Between her great grandparents, grandparents, parents, aunts and uncles on both sides of the family, the family's service has extended to all four Salvation Army territories in the U.S. "I've always loved the mission of the Army," Karen says. "I've seen my parents live out how we are to be salt and light wherever we are. I never thought that I would be an officer. Then I went to Asbury College. Bea Holz came to me and said, 'Hey, I was in China this past semester and they're looking for someone to lead a mission's trip. Just a few students, five to seven students, I thought of you, Karen.' When I came home from that mission's trip, my whole attitude and perspective and desire to share Christ changed because I'd seen what it was like to live someplace where people don't know the name Jesus, where churches aren't on every corner, where you can't just go and tell someone, 'Jesus loves you.' You have to think creatively to share the gospel. The church in China is growing so much, right? Their commitment is so strong despite persecution. In America, sometimes we're afraid to tell someone about Jesus, even though we know that we won't be hurt."
"I did my student teaching in China. After my student teaching, I taught in Kentucky for a few months. Then I got a job in China with that same organization and worked there for six years. I got to teach English. While there, I would go to places like Hong Kong and Taiwan and see the Army. Growing up, I thought 'The Salvation Army looks like this everywhere.' After my experience, I realized that 'Maybe it doesn't all look the same.' I moved back to America in 2014 and worked at the Chicago Ray and Joan Kroc Corps Community Center for a year and then taught at the University of Chicago Lab School for a few years before entering training to become a Salvation Army officer."
Hear the Kumar's describe their experiences on the Fight for Good podcast at thewarcry.org.