Healthy Habits
Adventures in Grandparent Parenting
We love our grandsons very much and had a close relationship with them before they came, but we could not have been prepared for the profound impact this would have on us and on them.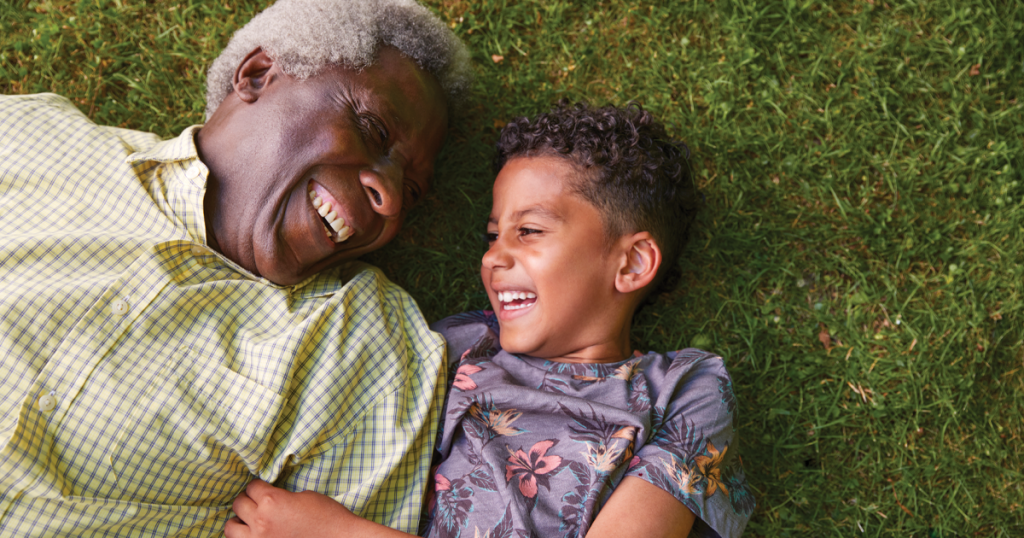 When our son-in-law, Michael, suffered a massive heart attack that eventually led to his death, we could not envision the long-term effects it would have on our family. As any family would, our love and compassion surrounded our daughter Sandy and her three boys. At the time, we were so immersed in our grief that we were slow to fully grasp what had happened. Michael was the one who held the family together. We love our daughter, but she has battled mental illness throughout her adult life. Sandy had a job, but it was barely above minimum wage. We hoped that she would be able to work out a network to help her, but her mental illness issues became a major hurdle. She struggled for a year, and though we stood by to help her with emotional and financial support, it became increasingly obvious that we would have to step in. That meant that her three boys, Kevin (13), Paul (10) and Christopher (7) would be moving into our home. We knew it was not a temporary fix. They will be with us until they reach adulthood.
My husband and I, both with full time jobs, were five years from retirement. I realized immediately that I could not continue working outside the home and instead found a less demanding job as a telecommuter—ironic because I had resisted learning computers for several years. We love our grandsons very much and had a close relationship with them before they came, but we could not have been prepared for the profound impact this would have on us and on them.
The house we had at the time was more than adequate for two of us. When three very active boys arrived, it suddenly looked very small. Our grocery bill skyrocketed as we watched them eat everything in sight and still look for more. Dealing with schools again after twenty years away from that scene was maddening. It was difficult when we raised our first set of children, but nowadays it is far more complicated. There is far more consciousness of child safety than previously, but we were stunned by the amount of regulation. School supplies must be made of precious metal today, because the cost was incredible. Computers were just becoming a factor when we raised our first set of kids, but now they are fully integrated into every facet of education. How do we monitor technology we barely understand?
My husband researches everything, so he found out that we are not alone by a long shot. In the last census (2010) 4.9 million children were being raised by grandparents, almost double what it had been in 2000. And the numbers are increasing. The biggest influence has been the increasing number of parents who are unable to raise their children because of drug abuse. The meth and opiate surge in particular has wrecked families.
My husband found five tips that have helped us from Helpguide.org.
1. Acknowledge Your Feelings.
I sometimes felt angry—not just at the situation, but sometimes at our grandchildren as well. It wasn't always rational, but it was there. We felt tremendously stressed. I couldn't figure out how to get everything done while my husband worried about the finances. And we felt both anger and guilt at our daughter: anger because we gave her all the love and help we could while she continued to make poor decisions; guilt because we wondered whether we could have done more. We thought perhaps if we had, she would be better able to raise her children. And we felt guilt because we did not have the energy that we felt these boys deserved from us. No matter how much we may love and care for the boys, they of course miss their mother and father. And we felt guilt because we did not have the energy that we felt these boys deserved from us.
These feelings and many others are real. Acknowledge them and know that you will learn to live with not having all the answers. No one who raises kids does.
2. Take Care of Yourself.
It was important that we stay healthy for our own sake but even more so now that we had three lives depending on us. If they lost us, how could they ever feel safe? This meant going to the doctor and doing what the doctor said. It meant we needed to exercise and watch what we ate. At one point, I felt so overwhelmed that I needed to talk to someone. Of course, my husband and I talked, but he was dealing with his own feelings. There was only so much we could hear. Our friends were sympathetic, but we needed more than pity. I reached out to a Christian counselor who not only gave me wonderful advice but also allowed me to cry and get angry and talk through the feelings that were there. I still see her from time to time. There was a point when she was my lifeline. The Lord used her and I am so very grateful.
3. Create a Stable Environment.
These little guys would have plunged our home into perpetual chaos if we let them. We determined that we needed order in the house. Rules were established, chores assigned, expectations were communicated. We learned to bend on some things and they learned to adjust to the new reality. Of course, there was resistance. But we noticed that as time went on, arguments were more calm and less frequent. This is not to say that our home is a place of utter quiet and peace, but we have established a home where the boys are physically cared for and feel safe and loved.
4. Open Communication.
It is hard for us to talk to the kids about certain things. They sometimes have a hard time talking to us. We determined early on that we would let them process their grief at the loss of their father as well as the confusion and ongoing grief created by their mother. They have the regular issues of growing up as they deal with school, friends, girlfriends (the scariest of all), faith and understanding themselves. The boys tend to favor talking to one of us more than the other. The oldest likes talking to my husband. The younger two prefer to talk to me. We have learned, especially with the oldest who are both teens now, that whenever they talk we need to stop what we are doing and listen.
5. Stay Grounded in Our Faith.
The Lord sustained and helped us with our first set of children. We seem to need Him more with the second. We made church attendance a non-negotiable and the boys, thankfully, have found a place at our corps. As we grow older, we feel more keenly our weaknesses but we believe God will give us the strength we need as we need it. He has not failed us. He loves our grandsons more than we ever could. That gives us peace.