Frontlines
Choose Joy & Persevere
Keep walking. Choose joy. Persevere.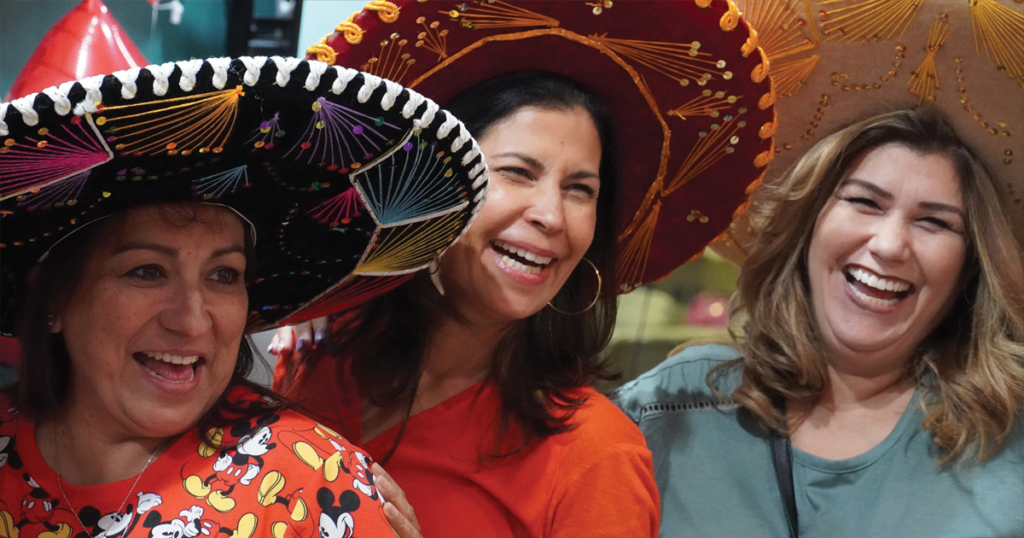 More than 500 people from all over Florida attended the division's Women's Gathering held at Calvary Church in Winter Park, where the theme was "Choose Joy." Commissioner Donna Igleheart, newly appointed to the Southern Territory, and motivational speaker Lisa Harper were special guests at a weekend-long event filled with celebration, entertainment, shopping and spiritual revival.
The event marked the Florida Division's celebration of the 75th anniversary of the relationship with the Mexico Territory's Children's Trust. It was also an opportunity to reconnect after COVID-19, and the beautiful weather allowed the women to release their inner child and take part in the carnival-like setting, complete with bumper cars, outside of the event venue.
Sisterhood
"Looking back the past few years, joy just hits a little differently now. Being able to be present together, our experience of joy right now hits us a little differently than it has ever before," said Commissioner Igleheart. As a result of the difficult times we have experienced in the past few years, including the pandemic, political, social and economic turmoil, Commissioner Igleheart believes we can have a greater appreciation for the moments of joy we experience today. "This newfound appreciation for each other's company makes our experience of joy something that is much more profound than it has ever been before."
She continued, "We are a sisterhood because we have the same heavenly Father. We all have different stories and different journeys that were re-created by the same heavenly Father, and He is our firm foundation," before sharing that it was her first women's gathering in seven years, five of those spent in South Africa.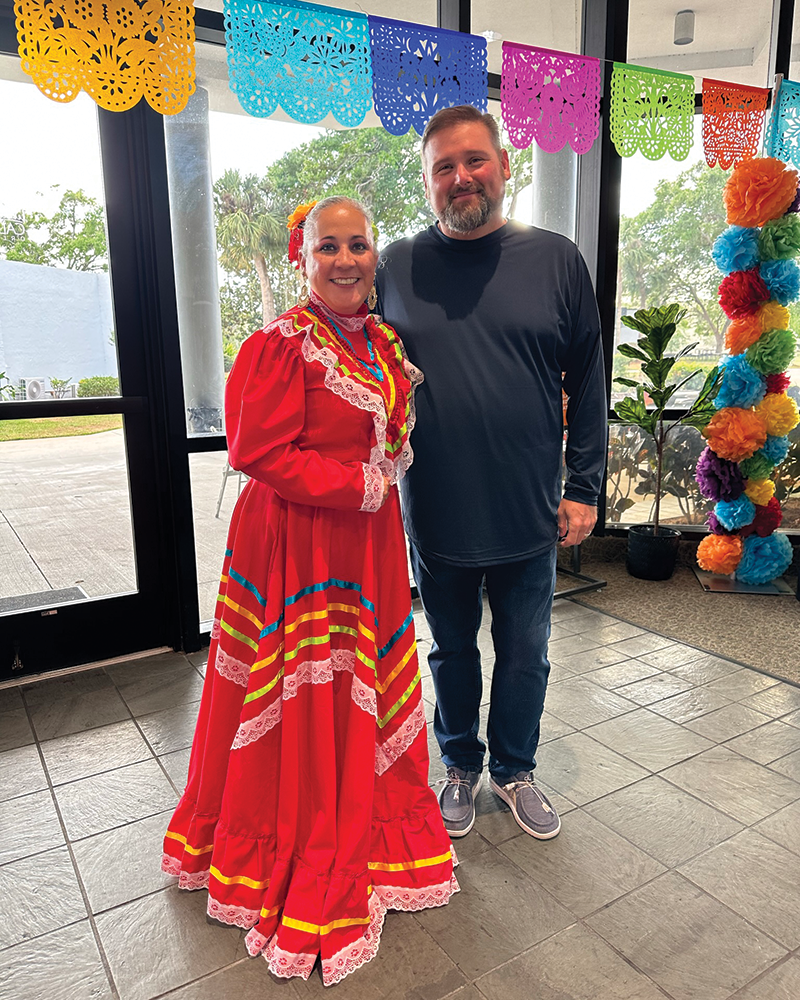 "There is absolutely nothing I love better than to be here for the daughters of the King of Kings, or singing to the very one who created them." The opportunity to participate in the weekend long event was not only deeply fulfilling, but it also provided a platform to support and empower other women, which is a powerful act of service.
This year's "Choose Joy" theme was a powerful reminder of the scripture found in James 1:2-3: "Consider it pure joy, my brothers and sisters, whenever you face trials of many kinds, because you know that the testing of your faith produces perseverance" (NIV). Both guests, Commissioner Igleheart and Lisa Harper, delivered relatable testimonies that left the audience in tears and in laughter.
Commissioner Igleheart shared her own story of how joy was the result of trials and perseverance in her life while Lisa Harper shared how she was able to find joy during trials and suffering. She spoke of relying on her faith to find the strength to keep going and eventually find joy amid her struggles.
The Chisel and the Hammer
Persecution is often a part of our formation and maturation as individuals. Therefore, it's important to be prepared and accept that it's part of the process. Rather than viewing those who persecute us as our enemies, we should try to see them as stonecutters. By doing so, we can use their persecution as a tool to sharpen our skills and become better, more capable and more resilient versions of ourselves. We must remember that not all challenges are a terrible thing, for even through tough times, we can grow and become our best selves.
Harper spoke about her desire to be a mother and the discouragement she faced due to her age and circumstances. Rather than giving into despair and bitterness, she chose to express her appreciation for the people who discouraged her. She thanked them by saying, "Thank God, another stonecutter." Harper's inspiring words resonated with the audience, reminding them to remain hopeful and grateful despite disappointment. She encouraged them to look for the silver lining, even in challenging times.
"We know that the chisel and hammer are coming, but the truth is that the chisel and the hammer are tools for a loving God to break us, mold us and redeem us into the full version of ourselves. That is what God did for me in South Africa," said Commissioner Igleheart.
Commissioner Igleheart and Harper taught that the worst thing is to face one's circumstances and not be able to pull something out of them. It's important to recognize that hardship can lead to growth and to use it as a chance to reflect and make positive changes—there lies the power of resilience. No matter how difficult the situation, one should take responsibility for one's circumstances and make the most of them.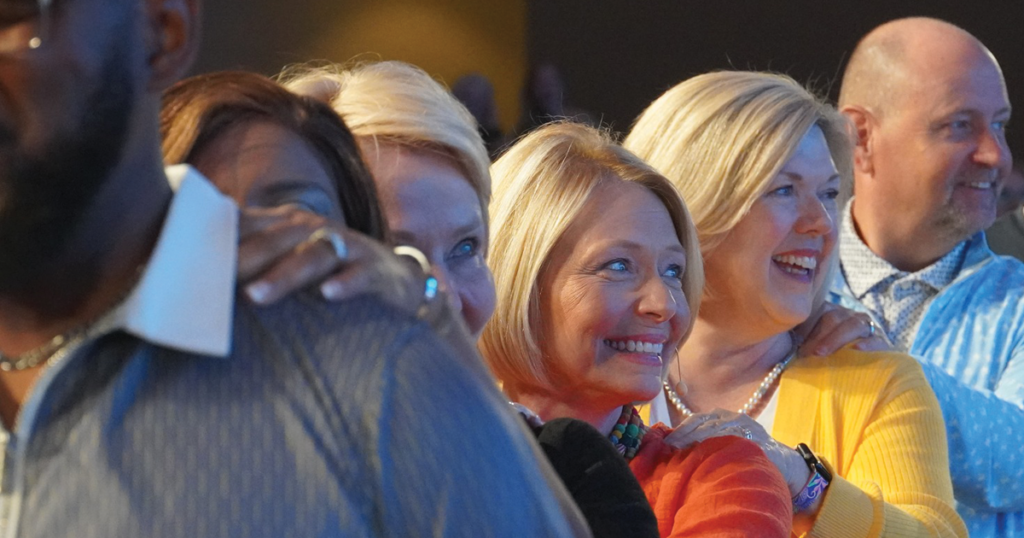 Perseverance
When Commissioner Igleheart's mother passed away 23 years ago, for the first time in her life she discovered that she could hold grief, sorrow and joy at the same time, as her sorrow became words of grace that caused her to collapse at that moment and her tears turned into thanksgiving.
The Book of James tells us to take immense joy in times of trial and it can be difficult to understand why we should be so joyful in such painful situations. But when we think and reflect on the purpose of trials, we can gain a better understanding of how they're helping us to build our faith and persevere. Trials are important for developing our character and helping us to trust in the faith that we have been given. They can be difficult and painful, but when we look at them from the perspective of our faith, we can find greater joy and hope for the future.
Overall, the weekend's message was clear: joy can be found amid trials and it is possible to persevere and find joy despite the challenges. The verses from James were a powerful reminder that joy can be found in any situation. As Jesus said, "Here on earth you will have many trials and sorrows. But take heart, because I have overcome the world" (John 16:33). We can take this as a reminder to embrace the beauty of our trials and take them in stride. Even though it may not seem like it at the time, the hardships that we face can be a blessing in disguise.
Keep walking. Choose joy. Persevere.