Frontlines
Commissioner Jolene Hodder Celebrates 100 Years of Salvation Army Service in the Juneau Community 
"The Salvation Army has been blessed to be part of the Juneau community for 100 years—here's to hundreds more."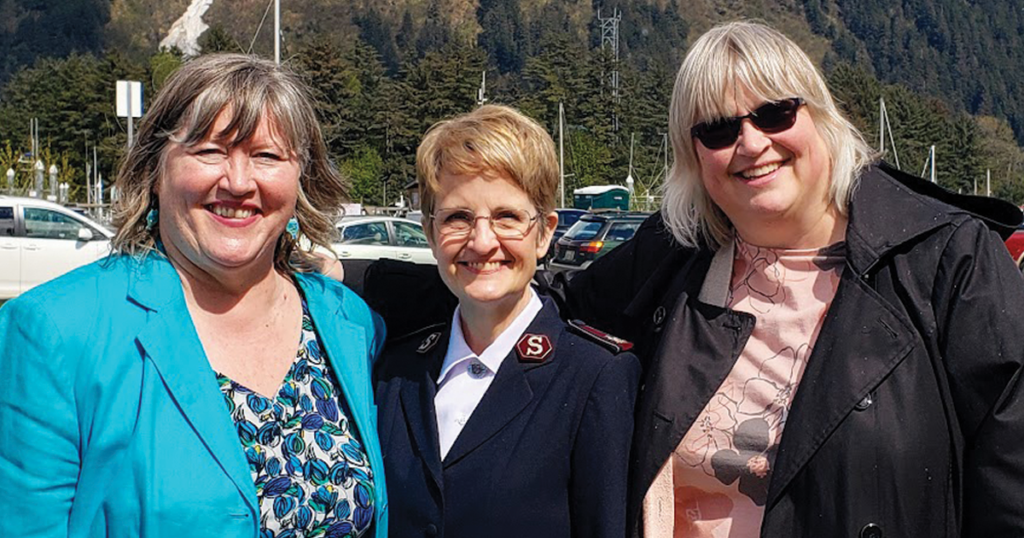 The sound of the Spirit Lodge Drummers echoed as Ati-Atihan dancers kicked off a historic day for The Salvation Army in Alaska.
The centennial anniversary celebration of The Salvation Army in Juneau marked a joyous day for the community. For 100 years, The Salvation Army has served the Juneau community by providing food for the hungry, shelter, and spiritual care to those in need.
Festivities took place in May 2022 at Savikko Park where members of the community enjoyed a moon bounce, balloons, face painting, snacks, and other celebrations. The Alaska Youth Choir and the Salvation Army Brass Ensemble also decorated the atmosphere with their music. It was a time for fellowship and commemoration to honor the past 100 years of Salvation Army service in Juneau.
One of the distinguished guests of the celebration was Commissioner Jolene Hodder, whose personal ties to the Army in Alaska are longstanding. When she was only three months old, her parents, Lieutenants Robert and Irene Lloyd were appointed to serve in Juneau. Commissioner Hodder recounted to the audience at the celebration the way her father would sing in Tlingit, share stories of his time in Alaska, and show off his beaded treasures to her and her brothers.
"Alaska seems to be a part of our family legacy," she said during the celebration.
Commissioner Hodder's love for Alaska and native Alaskan culture is deeply set — but her family ties to the Army in Alaska don't just stop there. Her brother and his wife, Majors James and Beverly Lloyd, were appointed to Wrangell, Alaska and welcomed their first child there. Commissioner Hodder's grandparents were also Salvation Army officers in Petersburg, and even her husband Commissioner Kenneth Hodder's family have served with The Salvation Army in Alaska.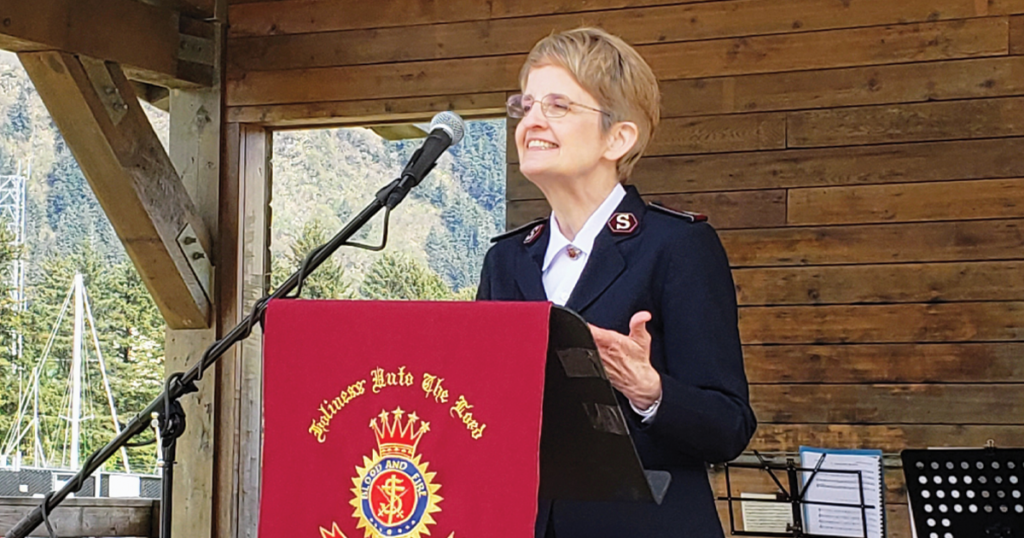 Before her father passed, Commissioner Hodder promised to spread his ashes on the land that represents such a large part of her family history in Alaska. During the 100 year celebration, she got the chance to fulfill that promise.
"God has been incredibly gracious to enable the Army in this community to see hundreds of men, women, and children place their faith and trust in Jesus Christ over the last 100 years. And God is not done," she said.
As she honored the past and celebrated the present, Commissioner Hodder encouraged the community to embrace the future.
"The Salvation Army has been blessed to be part of the Juneau community for 100 years—here's to hundreds more," she said.