Feature
Faithfulness
"Because of the Lord's great love we are not consumed, for his compassions never fail. They are new every morning; great is your faithfulness " (Lamentations 3:22-23, NIV).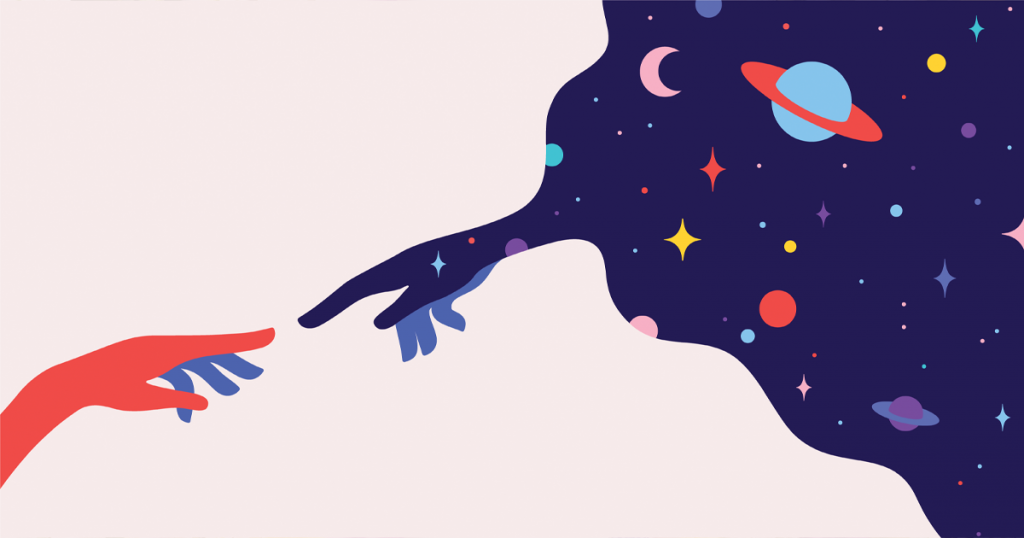 In the midst of lamenting the great slaughter, destruction, and misery of Israel, Jeremiah, known as the weeping prophet, is somehow reminded of the holy attributes of God and gives us the great assurances of God's faithfulness.
In today's world with COVID-19 spreading, the continuations of wars and upheaval, and the utter hatred among the political parties in our own country, it becomes easy for many people to forget or to never know that "God is in control." How can we say such a thing and how do we know? Is it possible to convey this message to a worried and grieving people? God used prophets and is now using preachers and Christians from all walks of life to enlighten the world as to the punishment and destruction the world is bringing on itself. If the world would read the book of Jeremiah and Lamentations, both books ascribed to the prophet Jeremiah, one can see the horrendous devastation of Israel and their way of life, just as it can happen in our world today. The message of Jeremiah was not readily accepted, but that did not change God's plan to be faithful despite an unfaithful people.
It is probable this message could cause some to question the fact that God is in control. If they look in the Bible, there are answers all through scripture. God makes clear that sin brings punishment. Deuteronomy 28 is an excellent place to start. The first 14 verses describe the wonderful blessings that will be ours when we live in obedience to God. The last 50 verses describe in detail the curses that will come to people when they live in disobedience, that is sin. While this study is not intended as personal judgment, it can be a proclamation that it is good to ponder and meditate on what God has told His people in the past. He tells us, "The Lord will send fearful plagues on you and your descendants, harsh and prolonged disasters, severe and lingering illnesses" (Deuteronomy 28:59, NIV).
God had this message for Solomon after the dedication of the completed temple: "When I shut up the heavens so that there is no rain, or command locusts to devour the land or send a plague among my people, if my people, who are called by my name, will humble themselves and pray and seek my face and turn from their wicked ways, then will I hear from heaven, and will forgive their sin and heal their land" (2 Chronicles 7:13-14, NIV). The 14th verse is often quoted when there is trouble, but the preceding verse should cause us to ponder how we got in trouble. God is not vengeful, but a very patient and compassionate God delivering the people with forgiveness and mercy many times before allowing pagan countries to destroy Israel. God's promise to Solomon was in 960 B.C. Assyria did not conquer the Northern Kingdom of Israel until 722 B.C., and Judah and the capital, Jerusalem, were not destroyed by the Babylonians until 586 B.C., almost 400 years after God gave His promise. The great love and patience of God is duly recorded in the pages of the Bible and supported more and more by world history.
One could debate if this Bible message and history covers our present-day, national downward spiral and whether repentance on a country-wide basis is even possible. We do know without question that "God is not willing that any should perish but that all should come to repentance" (2:9 Peter). God can and wants to rescue individuals: The Lord says, "I will rescue those who love me. I will protect those who trust in my name. When they call on me, I will answer; I will be with them in trouble" (Psalm 91:14-15).
In a time of great suffering and sorrow, God's spirit spoke to Jeremiah of the unfailing love and hope in God's faithfulness, and He wants us to know His peace: "Be anxious for nothing, but in everything by prayer and supplication, with thanksgiving, let your requests be made known to God; and the peace of God which surpasses all understanding, will guard your hearts and minds through Christ Jesus" (Philippians 4:6-7 NKJV).
Walter N. Maris lives in Savannah, MO.