Podcast
Fight for Good Podcast: Episode 21: Better Together with Dale Bannon
Dale Bannon joins Lt. Colonel Tim Foley and Jeff McDonald for an inside look at Better Together 2020, The Salvation Army's quadrennial National Advisory Organizations Conference.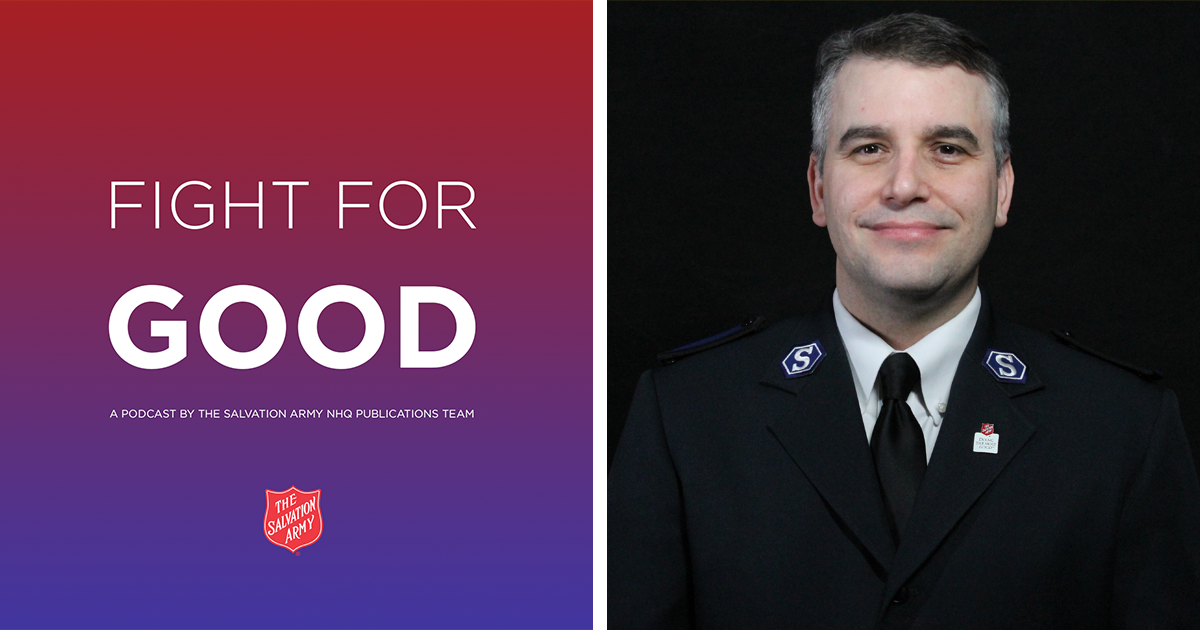 FIGHT FOR GOOD EPISODES

Episode 20: Jeff Bethke Talks Setting Boundaries
Episode 18: Captain Pamela Maynor
Episode 17: Kobe Bryant, Black History Month, & Haiti
Episode 16: Majors Paul and Alma Cain
Episode 13: The Start of a New Decade
Episode 11: Commissioner David Hudson
Episode 5: Western Division Floods
Episode 3: Live From National Headquarters
Episode 2: Stephanie May Wilson
For more information about NAOC, visit www.bettertogether2020.org.