Army Archives
Grace of the Spirit
"Christ died that I might live."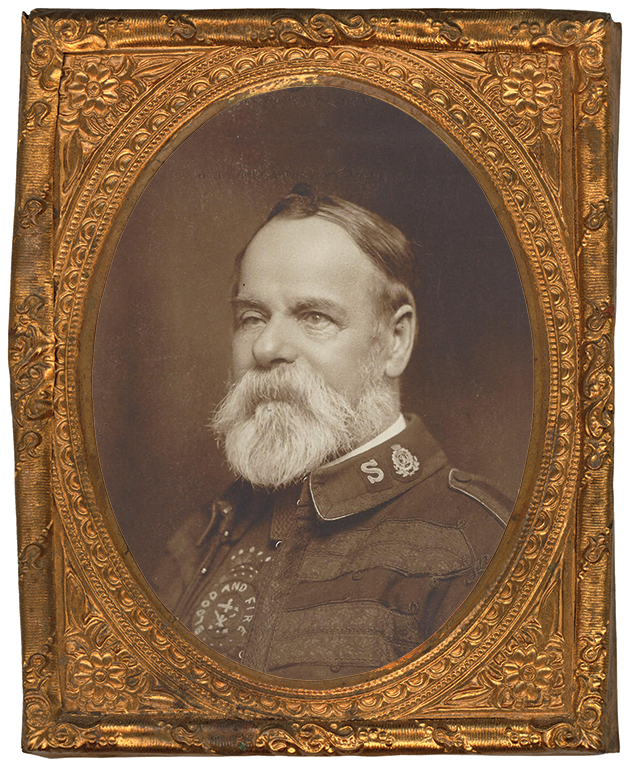 These words seemed to echo through the corridors of one young man's mind and heart as he reflected upon his temporary accomplishments in his short life. It was Elijah Cadman, who had become a somebody in his day and time. He was an entrepreneur at the age of six, learning the trade of chimney sweeping in Victorian England, until the ripe old age of 21, when he became a partner, with his boss, in the boxing saloon that they owned and managed. Cadman was known to "fight like the devil and drink like a fish," yet he knew that there was something missing in his life.
Cadman's biographer, Humphrey Wallis, tells us, "On a Sunday morning he (Cadman) was passing through the marketplace with his boxing friends when they saw a man standing on a chair talking to a small circle of listeners. 'It's a Ranter!' cried Elijah, and it was his idea when they joined the group to contest the speech and upset the speaker, but listening, a spell fell upon him ("The Happy Warrior: The Life Story of Commissioner Elijah Cadman" pg 17)."
Even though he heard the Gospel, it was not until three months later attending a little Wesleyan Chapel when the class leader said those six words, "Christ died that I might live," and Elijah struggled as he never did before. He tried to make amends on his own. He gave up his boxing gloves, he destroyed his boxing saloon, but it was not until he was in complete desperation that he prayed, "O Jesus Christ Who died for me, let me know how to live for you!"
It became evident that the Grace of the Spirit touched Cadman's life and he was never the same. Have you allowed God's grace to transform you into something beautiful for His Kingdom?
Captain Charles Smith is the Corps Officer in Jonesboro, AR. Photo by The Salvation Army National Archives