Frontlines
I Dare to Be Brave
This work is an absolute privilege to be a part of. May we never be the same.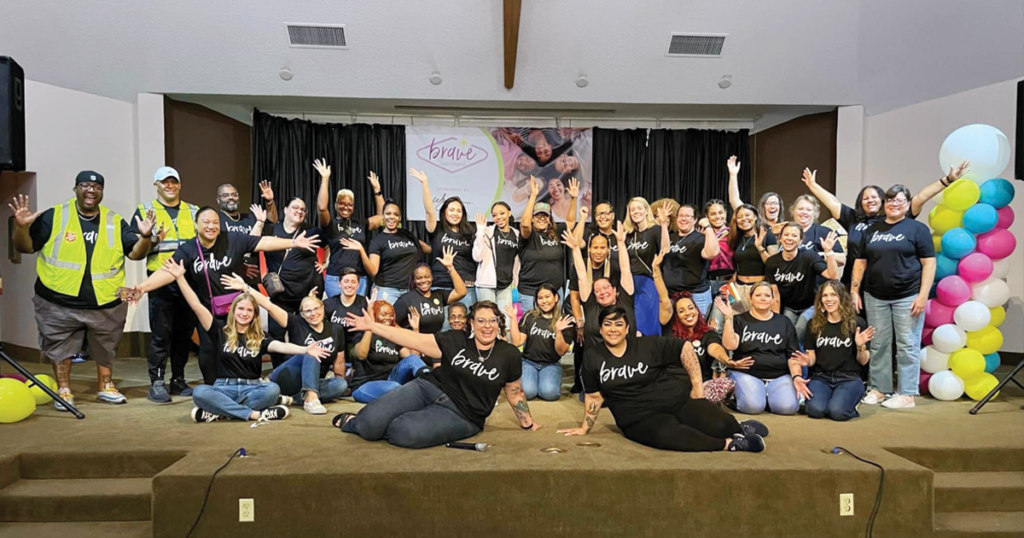 LAS VEGAS, NV — Brave is an empowerment program for girls between the ages of 12 and 18 who are in vulnerable situations like foster care, youth probation, homelessness, etc. This program started when my colleagues and I realized the correlation between girls in foster care and girls in the sex industry. Seventy percent of girls under 18 being exploited or trafficked are, or have been, in foster care. In major metropolitan areas, the number jumps to 80%. When you look at the numbers for adult women in the sex industry (porn, stripping, prostitution, etc.) the number elevates to the high 90th percentile. We thought, if pimps and exploiters have a system for evil, how different would our world look if the church had a system for good? And Brave Global was born.
In early September, we held the first Brave event for Southern Nevada, and it exceeded every expectation we had. We did this event in partnership with Safe Nest, a nonprofit that combats domestic violence, and Olive Crest, a nonprofit that helps support foster care providers.
We planned for 100 girls and their caregivers, and about 50 volunteers and vendors from our community resource fair. We ended up having upwards of 250 people present. It was an expression of loaves and fishes all over the place.
The girls came in and registered, then received a swag bag with a light-up Bluetooth speaker, a water bottle with a misting function, a manicure kit, a t-shirt and several other nice items. Then they made their way into our chapel where we had a beach party with decorations and beach balls flying. In this holding space were two Raiderette Cheerleaders and Chance, the mascot for The Golden Knights (Las Vegas' NHL team). Once we were ready to start the program, I introduced myself and our stakeholders, and gave instructions on what the day would look like. Then they were released into the wild for a two-hour "choose your own adventure" time. The girls had several options:
We had a resource fair with 20 community resources, including mental health counselling, a horse ranch offering equine therapy, art classes, dance classes, library resources, college help, rape crisis coaching, and so much more. All these resources committed to offering whatever they had for these girls, totally for free, for as long as they would like to attend.
We had a foam party in a small green space outside, a Dance Dance Revolution machine, a four-person Pac-Man game and a giant inflatable obstacle course, as well as two therapy dogs roaming around bringing joy wherever they went.
Another nonprofit called The Beyond Project came and set up a full pop-up salon and offered haircuts and styles, braiding, makeup, skincare and nails. They also offered the opportunity for girls to learn about their particular hair type and tips for the future. Each girl also received hair products best suited for their needs, and a full makeup kit provided by Thrive Cosmetics. Every Brave delegate was able to get at least one service done.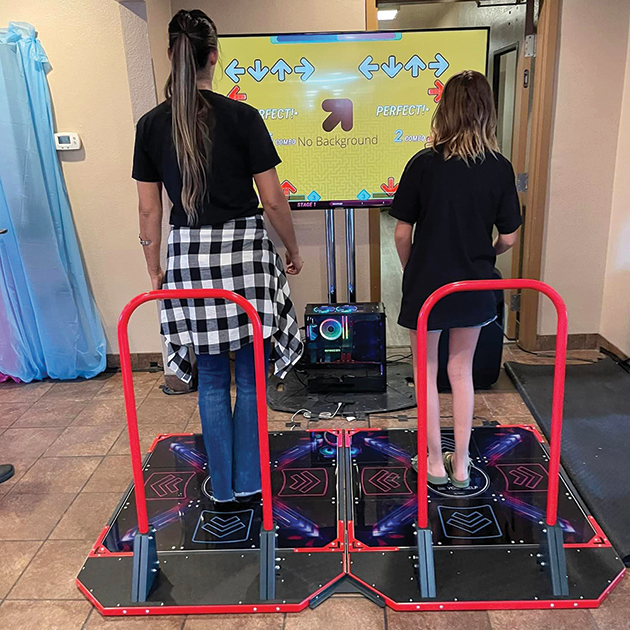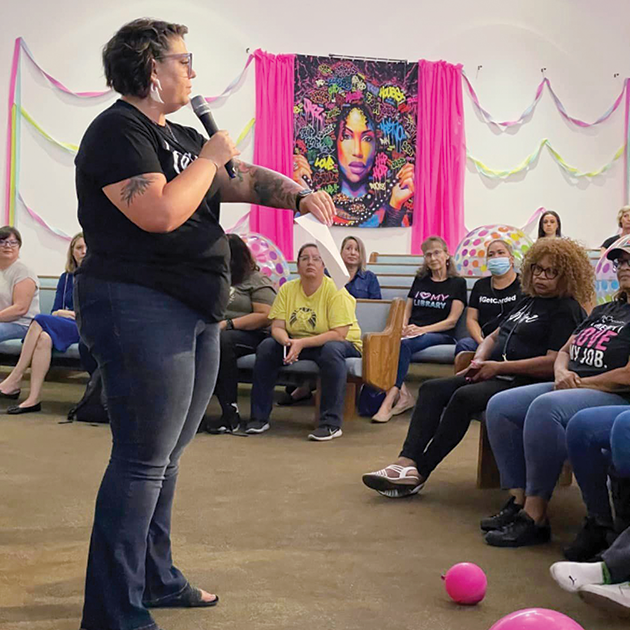 During this time, we also had a respite room set up for the caregivers with a full spread of high-class charcuterie, fruit trays, cold brew coffee, a professional massage therapist offering chair massages and a mental health counselor. This was a space of peace for them to retreat and be served.
After this time came to an end, we headed outside to enjoy a meal together. In-N-Out Burger came with their semi-truck to cater this event. This was their first ever event in the state of Nevada, and they generously catered at no cost.
After the meal, we went back to the chapel to watch a breakdancing troop perform, watch a self-defense demonstration and hear a spoken word artist perform a beautiful poem about empowerment and bravery. To close us out, I delivered a keynote about being our bravest selves no matter what our stories look like. I shared about my time in foster care, and how I thought that I was destined to repeat all that I saw around me, but when I got connected with folks in The Salvation Army, I knew my life could be different. I had the girls write something that they felt was getting in the way of them being their bravest selves on scraps of paper. Then they each came on stage and impaled that paper on a three-foot wooden heart covered in nails. I asked them to imagine that thing breaking apart and losing its grip on them as they impaled it on the heart.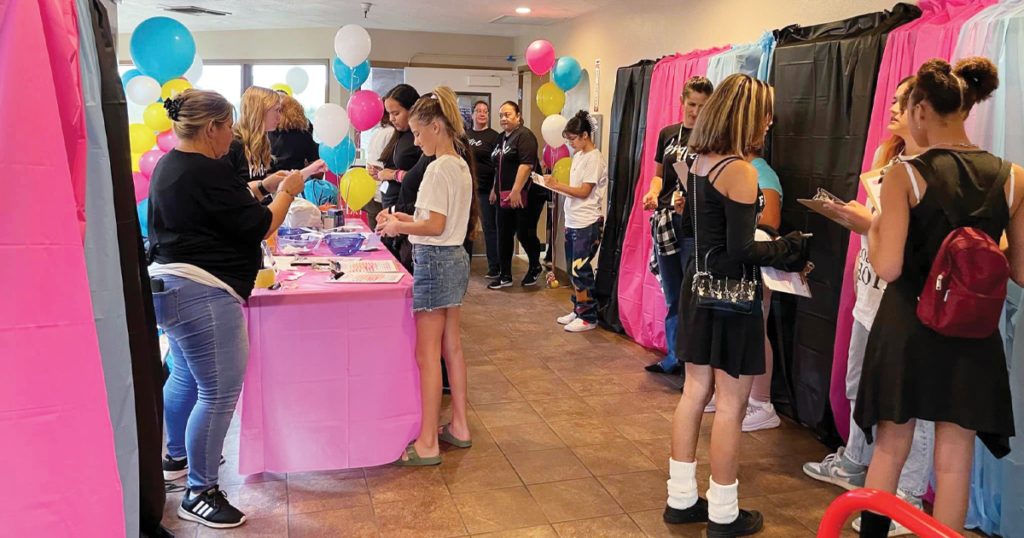 Once everyone was done, I said, "If we are committed to being the bravest version of ourselves, no matter what that looks like, then on the count of three let's scream 'I CHOOSE TO BE BRAVE.'" When they screamed, I lit the heart on fire. All the papers they wrote on were a special kind of "flash paper" that magicians use, and it ignited very quickly, burned brightly, and was totally out with no ash or smoke within five seconds.
We are excited to keep this party going with quarterly meetings on a smaller scale and a singular focus on continuing to pour into the lives of these girls. I firmly believe that with efforts and connections like this, we will see miracles in our community. These girls won't just be safe and avoid exploitation; they will thrive and rise above the trauma they have experienced.
On a fiscal note, we received a $25,000 grant from the Wynn Casino that was written and managed by Safe Nest, our partner organization; so, this event, which will have lasting effects in our community, cost The Salvation Army of Southern Nevada zero dollars.
This work is an absolute privilege to be a part of. May we never be the same.
Photos by Lisa Barnes, Nicole Wessendorf and Frances Gutierrez