Feature
In Darkest Melbourne & The Way Out
William Booth's book 'In Darkest England and the Way Out' had a profound impact on former Victorian police chief commissioner, Graham Ashton AM APM.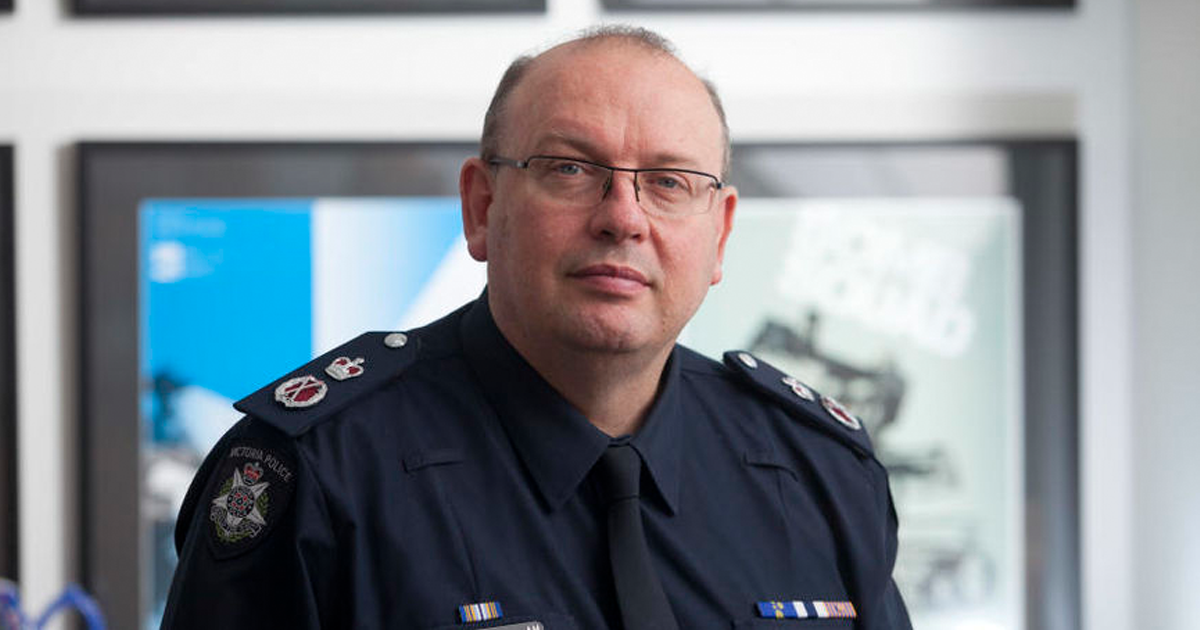 Graham Leonard Ashton AM APM was just plain Graham over the phone. He'd kindly and casually taken the chance to talk about The Salvation Army and Melbourne during the last few days of his five years' service as chief commissioner of Victoria Police before retiring.
Graham explains he is a student of history. He is also a firm believer in expressing and modelling empathy, as shown in 2015 when he launched a review into the mental health and wellbeing of Victoria Police employees. It's one of many examples of a man who knows life can be tough for many of us.
It's also one of the things he has in common with The Salvation Army. Speaking of which, "I first met Brendan and Sandra Nottle [leaders of The Salvation Army's Project 614 in inner-Melbourne] about seven years ago, I suppose," Graham says. "I was the deputy commissioner at the time and we'd run into each other a few times at our local cafes and restaurants – I worked intensely with Brendan since becoming chief commissioner."
Looking back on his time in the service of his fellow Victorians, Graham says that "time has flown". "Our relationship with The Salvation Army at 69 Bourke Street [614] has been strong for many years and it has grown," he adds. "Both organisations see things from the ground, and we know the reality of dealing with family violence, with poverty, neglect, homelessness and violence.
"We both have experience in these fields, Victoria Police members and Salvo staff. And our members are close by 614 at 9 Bourke Street, and often drop by to see how things are going. We are used to the behaviours and issues the Salvos deal with, and on both fronts, the Salvos and our members, we act with professionalism, compassion and empathy."
NEED FOR A SAFETY NET
General William Booth, founder of The Salvation Army, wrote 'In Darkest England and the Way Out' in the early 1900s.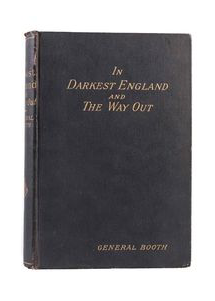 It was after hearing Salvationist John Cleary speaking on William Booth's 19th-century treatise In Darkest England and the Way Out that Graham was motivated to source a copy and tease out Booth's vision for a just, compassionate society. "I have an interest in historic texts," Graham explains, "and I found In Darkest England to be insightful, far-reaching and informative."
So much so, to Major Brendan Nottle's surprise and delight, that the chief commissioner name-dropped the opus and cited some of its views in an advisory committee that the major sits on. "Even viewed through today's lens, the book is powerful and provides a key commonality," Graham says. "We will always need to create a safety net, to avoid the 'worst' that living in a society can confront you with. And for a century and a half, The Salvation Army has helped provide that safety net for Melburnians."

One thing that stays with Graham was how William Booth and his comrades called for – and provided – wrap-around services from right outside the prison gates, meeting newly released inmates and providing support services and accommodation to avoid recidivism.
"We need to do more of that today," Graham says. "Booth identified that homelessness is a major causal factor for crime and misery. It is still true today, and people need to base themselves in a safe place, their home. Booth wrote that 'even foxes have lairs and birds have nests'; there are a lot of underlying issues that stem from not having a home."
Asked what he meant by the 'worst' that a society can face from human disadvantage and marginalisation, Graham lists the hurts people suffer from, including poor mental health, which he explains "is the second most statistically significant issue we deal with after family violence".
"We [police] respond to a mental health issue every 10 minutes, and our members respond to a family violence issue every seven or eight minutes," Graham says, "and attending issues stemming from drug addiction or substance abuse follows on from that. Back in Booth's day, he was looking at alcoholism from a temperance lens. These days we see alcohol abuse and other substance abuse as an enabler to other negative behaviours."
A METROPOLIS AT RISK
Whether it was responding to events in his younger days or setting policy in his latter years, Graham has come to grips with the human condition. I've caught him in a reflective mood, giving a historical perspective to Melbourne's state of play. "The city of Melbourne grew from impressive immigration; people came from all over the world and established a multicultural community. With growth and development, a lot of people can fall out of the frame, and there are social consequences."
Graham notes that Melbourne is currently going through another growth spurt, "from a city to a metropolis – we need to acknowledge that with significant infrastructural and economic growth comes significant opportunities but also significant risk. If we pretend the risk is not there, you face a possible growth of disadvantage that will put your entire community at risk," Graham cautions. "Systemic social disadvantage can grow a small cohort into a critical mass, which will destabilise everyone."
So how should we proactively avoid that kind of civil unrest? As with Booth, Graham is quick to call for a wider view of society, including the have-nots as well as the haves.
"If you want to live in a safe, stable community, then you have to offer support to those who are struggling," he says. That comes at a cost, but a much lesser cost than the ensuing class warfare and strife of unheeded disadvantage, fuelled by hunger and courted by neglect. "Looking back to Booth's book, there is what we today would call the 'no wrong door' policy, which we see demonstrated by the Melbourne Project 614 team," Graham says. "They say to people, 'We may not have an immediate solution to your crisis, but we will advocate on your part and we'll get there'. That has been one of the traits that Brendan and his team brings to bear. I value the view that Brendan brings, that we have to care for the whole spectrum of society."
Barry Gittins is the Marketplace coordinator at Project 614. This article was originally published by Others magazine.