Article
In My Father's House
"Wait for the Lord; be strong and take heart and wait for the Lord."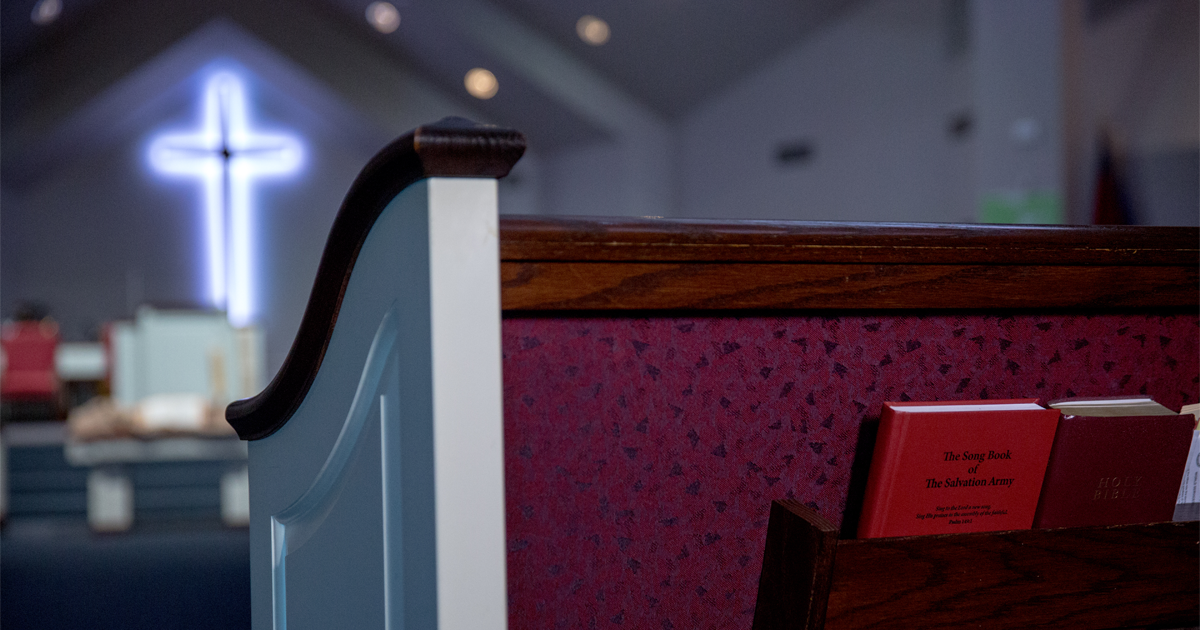 Last Sunday was my first physical trip to the Lord's house since the middle of March. I have been faithful to do the online version since the COVID-19 pandemic took us all into the phase of "social distancing." Our church practiced all the safety guidelines required by the state of Virginia, but I was excited because there is something about being in the House of the Lord to worship and praise His Great Name! To worship with "others" and have that fellowship together was a wonderful experience and something my soul needed.
I know that the real church is in the heart of the believers, but coming together in corporate worship and acknowledging that Christ is the cornerstone of our belief is such a blessing to my heart! We need each other as we confirm in unity that Christ is Lord.
I trust that as you practice "social distancing" that you are not distancing yourself from God and the strength only He can bring through every moment we live. Jesus is the real hope bringer. We need to wait on the Lord and seek his guidance in all things of life.
David speaks to me from the reservoir of his experiences and encourages me to seek after God as he encouragingly shares at the end of this passage of Psalm 27, "Wait for the Lord; be strong and take heart and wait for the Lord." Sometimes waiting is hard, especially in this world where we want things done right now! I am convinced, however, that as Spurgeon says, that we should "wait at His door with prayer, wait at His feet with humility, wait at His table with service, wait at His window with expectancy," and then God will strengthen our hearts! This is not a passive wait. We are reminded in Isaiah 40:31, He comes to us with hope and strength as we seek Him, and rely on Him, instead of our strength. If we are weak, it is because we do not wait on the Lord. I trust you are daily seeking God for all things in your life.
Prayer
Dear God, we earnestly seek You and the strength and guidance that only You can bring to our lives. During these days of uncertainty and strife, may we find answers for life in Your power and strength. I pray for all who read this devotional and ask that You will show Your wonderful love to them this week as they serve You. Thank you, Jesus, that we can put our trust in You, and that You never fail! In Your name, we pray, Amen.