Feature
Life's Stages
God calls through it all...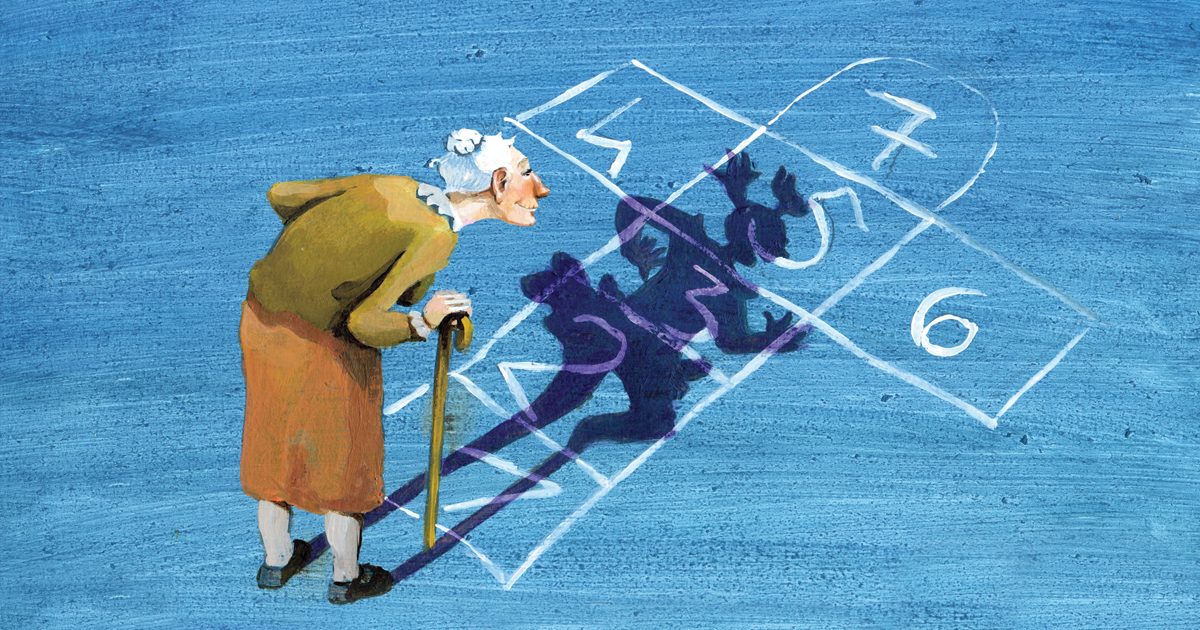 I recently purchased a pair of glasses online that I thought looked very cool and hip. The price was right and affordable. The frames even had this trendy feel about them. However, when I put them on there were two problems. The first was that I couldn't see. Unfortunately, the order form for the lenses left off the bifocal part of the prescription, which I desperately need in order to read anything.
The second was a sucker punch to the gut. When I put them on my wife looked at me and said rather frankly, "No."
"I think they make me look cool," I protested.
She gave me a look and simply said, "They make you look older than you really are."
Ouch. Needless to say, my incredible purchase of contemporary eyewear was short lived and was shipped back to the vendor.
When we see pictures of ourselves in the past, we often do a double take. That isn't the same person that we saw this morning in the mirror, or was it? Great effort is made, and no expense is held back in the futile attempt to keep up physical appearances. The fact of the matter is, aging affects us all. The second law of thermodynamics is always at work–everything eventually runs down.
One of the beautiful things in the journey of life is that when we age, we grow in our knowledge and wisdom. We begin to understand how things work together and why. We make our way through difficulties and troubled waters to eventually find a peaceful way.
A psalm attributed to Moses best sums up a pattern for us to follow as we advance through these stages in life:
Our days may come to seventy years,
or eighty, if our strength endures;
yet the best of them are but trouble
and sorrow,
for they quickly pass, and we fly away.
If only we knew the power of your anger!
Your wrath is as great as the fear
that is Your due.
Teach us to number our days,
that we may gain a heart of wisdom.


Psalm 90:10-12 (NIV)

Moses gives us a reminder of our potential length of days but not the sure promise of an exact number. Recently a dear friend from my high school suddenly passed. My small circle of friends shared our memories of him on a Facebook post. One friend encouraged us all to physically get together to enjoy time before "anyone else goes" too soon. Before you blink it seems that it's all gone.
Moses goes on to speak to the reality of life: It's not easy. No one ever said it would be. Let's just settle that upfront. Life often tosses us into difficult transitions, troubled waters or opportunities that afford us to be stretched. How we learn to cope and withstand in those difficult times comes with experience and resolve that we gain by aging. We learn that eventually it all passes.
Where we live in Alexandria, Virginia is on the historical farmland of President George Washington. We were invited recently to the annual picnic at Mount Vernon with all of our neighbors. We enjoyed dinner on a warm, sultry summer evening on the lawn that overlooks the expansive Potomac River.
I was reminded while I sat there on the grass of the many people over time that passed through that property, either to live or to visit, centuries ago. They have passed on and only the historical record remains.
Moses urges the reader to keep something simple in mind–you too shall pass. It's not a morbid thought or a veiled threat. It's a very down–to– earth reminder that, as we move through these difficult stages of life, it truly goes quickly. From birth to schooling to courting to marriage to child rearing to career building and finally into retirement, in the span of eternity this all zips by way too fast.
The urgent plea is to embrace the now. Savor the moments. Breathe. Look people in the eye. Smile more. Laugh more often and even louder. Recording artist James Taylor put it best: "Shower the people you love, with love. Show them the way that you feel."
On a personal level, I view myself as rounding halfway between the third and fourth corners of my life; still too young to dwell in the retiring mindset yet feeling the bodily struggle to maintain the energy I had in my youth. I am enjoying the entry into the grandparent fraternity, yet I am still engaged with my adult children as they each transition in their own unique ways through their stages.
There is good advice from a beloved prophet of God. Seek to gain a heart after God as you wander and wonder on the path of life ahead of you.