Frontlines
Pathway of Hope
"It's about planning and growing and learning new skills to break the cycles of poverty."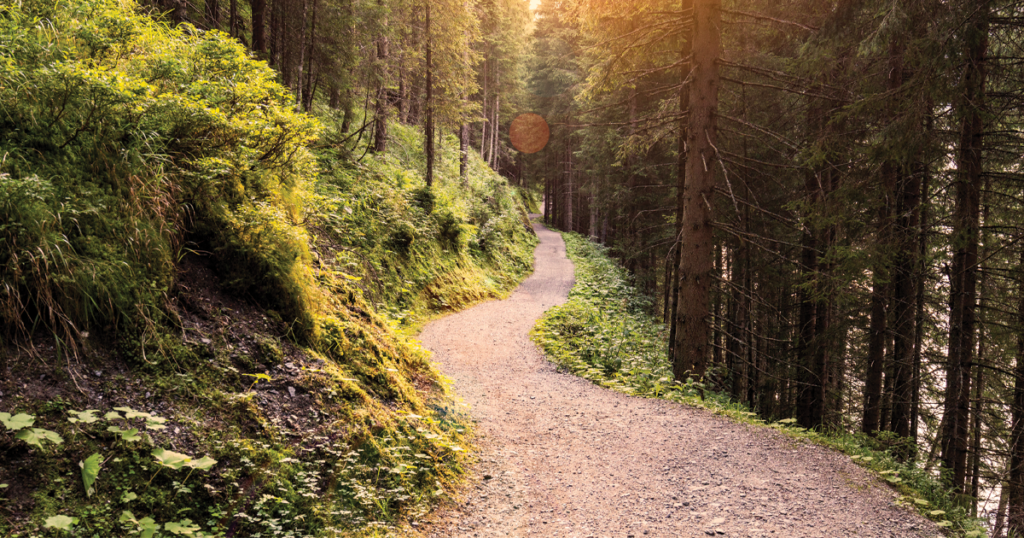 In 2014, Katherine Reid was a single mother living paycheck to paycheck, working full-time at a call center in Lawrence, Kansas. She saved what she could, but it was never enough to cover any emergency expenses. Her family helped when possible, but they too were just trying to make it day to day. On one occasion, when her daughter Cassidy caught a cold and couldn't go to daycare, Katherine had to stay home to take care of her. Missing a day or two of work would mean being short on a bill, and in this case, it was her rent. Katherine didn't know what to do, so she reached out to her aunt, who told her about The Salvation Army's rental assistance. Katherine, being proud and self-reliant, wasn't sure about making use of such a program. "Think of the bigger picture," her aunt said. "This is your home. This is your kid. You've got to do it."
Katherine got in touch with a Salvation Army caseworker and made an appointment for the next day. But work ran longer than usual, and Katherine missed the only bus that would get her to the meeting on time. She stood outside the call center, hopeless, certain she was going to lose her apartment. Katherine's sister, who worked in the same place, happened to be leaving work at that time, saw Katherine, and went to check on her. Katherine tried to play off her problem, not wanting to burden her family, but her sister could tell that something was wrong. Katherine explained the situation, and her sister immediately offered her a ride to the appointment.
When they arrived at The Salvation Army, the door was locked, and the lights were off. Katherine knocked anyway and waited. Eventually, someone came and told her that they were closed. Katherine said she had an appointment and was running late, and the person, who turned out to be the caseworker, let her in. While Katherine went over all her information with the caseworker, her sister prayed for her outside the meeting before joining them. Katherine was told that the Army could help with her rent, and she and her sister felt immediate relief. As the meeting went on, the caseworker mentioned the Pathway of Hope program. They were required to bring it up to all clients, but nobody had been interested yet. Katherine and her sister both knew that it was exactly the type of help she needed, and she told the caseworker so, much to their surprise.
From that day on, Katherine met with the caseworker regularly as part of the Pathway of Hope program. She was coached in setting short- and long-term goals, such as returning to school, and how to achieve them. She became more involved at the corps, meeting the corps officers, Captains Matthew and Marissa McClure, and volunteering frequently. Eventually, she began to attend Sunday services and felt at home. It felt different from other churches she had been to. Before long, she was enrolled as a soldier and leading youth programs. Not much longer after that, she felt the call to officership, and entered the training college in the Central Territory. Today, Lieutenant Katherine Reid is the assistant corps officer in Bloomington, Illinois, where she fulfills the desire she's felt her whole life to help people and transform lives.
Lt. Reid's is just one of many success stories to come out of the Pathway of Hope program, which originated in the Central Territory and celebrates its 10th anniversary this year. Pathway of Hope was started in 2012 under the leadership of Commissioners Paul and Carol Seiler. The program was first implemented at corps in Elkhart, IN, Gary, IN and Green Bay, WI. The Salvation Army is now using the program to help families break out of generational poverty in every territory in the US, as well as internationally.
While all social work is beneficial and should be celebrated, much of the time the work acts as first aid, only solving the immediate problem at hand and leaving the root causes unaddressed. Commissioners Seiler saw this problem and felt the solution would be to move away from social services as a transactional service, such as continually helping clients with rent month to month, to relational services, such as guiding a client through life's issues in a more intentional manner.
Pathway of Hope isn't just about connecting people with resources they need to make ends meet. It's about planning and growing and learning new skills to break the cycles of poverty that leads someone to a social services office every month. During the program's 10th anniversary event, Commissioner Paul Seiler cited a statistic that estimates a child who grows up in poverty is 32 times more likely to be in poverty as an adult than a child who is not impoverished. For this and other reasons, the program is tailored to mostly assist mothers and children who are stuck in a cycle of crisis and vulnerability. Pathway of Hope is designed to lead to a life of stability. While it may seem like an insurmountable task, clients can achieve this by being helped to break their goals down into small steps that can be accomplished. Solving small problem after small problem creates positive reinforcement and allows hope to grow.
Additionally, Pathway of Hope has provided evidence to the assertion that a faith-based approach is more helpful to clients who seek aid from social services. Pathway of Hope clients who take advantage of the spiritual opportunities offered by the Army have a higher successful completion rate than others. Specifically, if they are in contact with one or two spiritual mentors, their chances improve greatly. Lt. Reid says that those relationships and the support that they offer are key aspects of the program.
"You were never intended to do everything on your own," she says. "It's important that we realize that we were put into a community for the purpose of supporting one another. Some people may be able to come alongside you with encouraging words, with prayer. Some people may be able to come alongside you with financial support, or just with information on where to go … I've learned that it's important to be present with people, to let them know that you care and you're there to support them, and to not always think that we have to make it on our own."