Try This
Recipe: Mocha Torte
Prep Time: 10 minutes | Cook Time: 35 minutes | Serves: 6-8
Celebrations are good for the soul. Whether celebrating people, landmark events, or God's faithfulness, it's healthy to throw a party every now and again. Celebrations remind us that, in the midst of the monotony and sometimes hardships of life, there is still laughter, fellowships and dancing to be found—birthdays, weddings, graduations, baptisms, baby showers, retirement parties and so much more.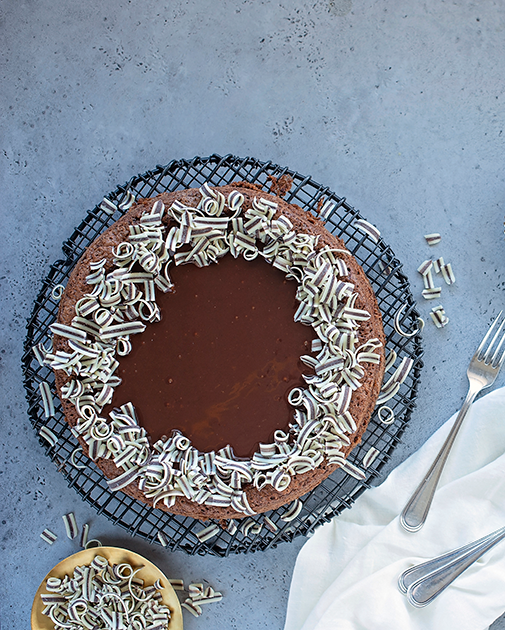 Ingredients
7 ounces dark chocolate (61% cacao)
2 tablespoons instant coffee granules
¾ cup butter
5 eggs, separated
1 cup sugar
½ cup flour
1 teaspoon baking powder
Directions
Preheat oven to 350 degrees.
Line the base of a 9-inch pan with parchment paper.
Place dark chocolate, instant coffee granules, and butter in a bowl and set it over a pan with simmering water to melt.
Whisk the egg yolks with sugar until mixture turns plate. Fold in the flour and baking powder. Then add melted chocolate mixture, stirring gently.
In the bowl of an electric mixer, beat the egg whites until stiff and fold gently into the chocolate mixture. Transfer to the pan and bake for about 35 minutes. (The cake should be gooey in the center.) Cool completely before removing from the pan. The cake will sink in the middle.
For a more decadent finishing, you can always top the cake with chocolate ganache.
Food photography © Stephanie Mullins with styling by Teresa Blackburn. Excerpted with permission from A Place at the Table by Kelly Minter. Copyright 2019, B&H Publishing Group.