Try This
Recipe: Spaghetti Bolognese
Prep time: 20 minutes | Cook time: 55 minutes | Serves: 4-6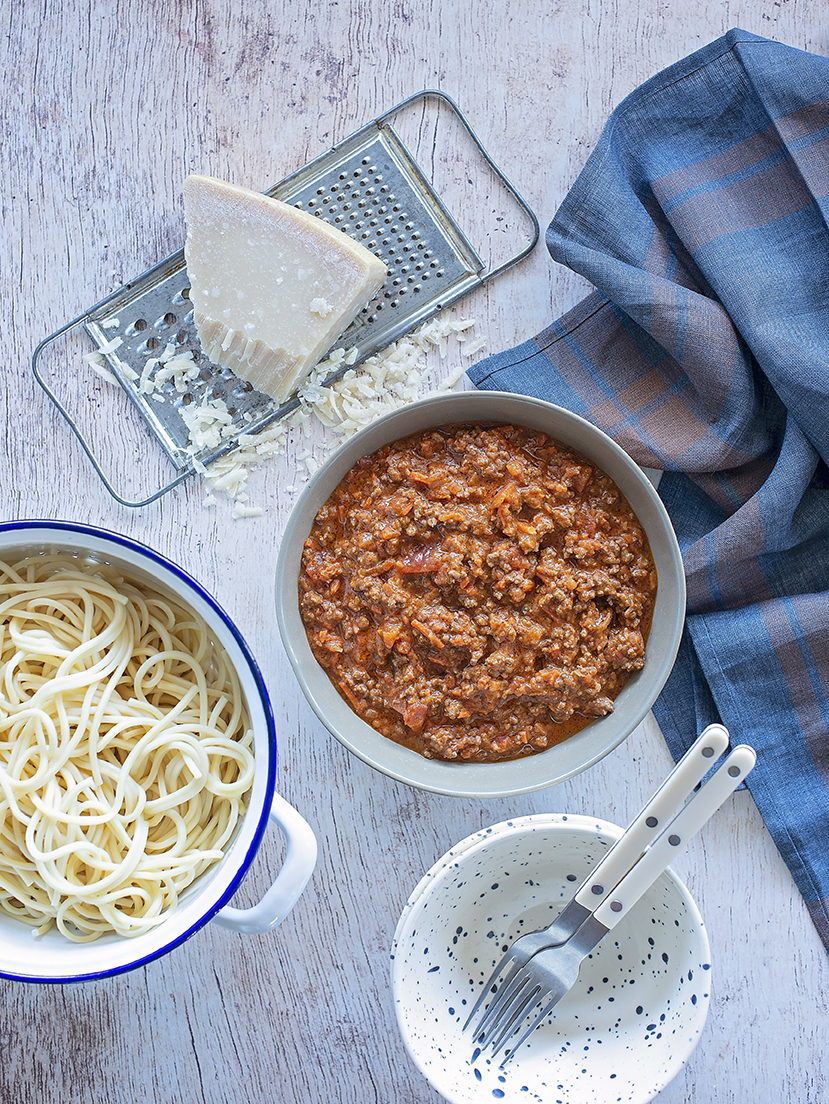 I adore a beautifully set table and thoughtfully crafted meal. I appreciate, down to my bones, a clean kitchen and home. A quality cup of coffee with cream in a weighty diner mug will never be lost on me. If you brew it, I will come. But what has the power to change us, really change us, is Christ-centered community. There's no power in the presentation or even the food itself.
Ingredients
3 tablespoons olive oil
2 cloves garlic, minced
1 large onion, chopped
2 medium carrots, peeled and chopped
1/2 pound ground beef
1/3 cup heavy cream
2 pounds tomatoes, peeled, seeded, and chopped
1 tablespoon tomato paste
Salt and pepper, to taste
1 ½ cups water
1 pound spaghetti
1/2 cup chives, chopped
1/2 cup parsley, chopped
Optional: parmesan cheese
Directions
Heat the olive oil in a saucepan. Add minced garlic, onions, and carrots, and sauté until soft but not brown, stirring regularly. Add the ground and continue cooking, breaking up any lumps in meat with a wooden spoon. Sauté until meat is cooked.
Pour in the heavy cream and simmer gently until the liquid evaporate, about 6 minutes. Stir in the tomatoes, tomato paste, salt, pepper and water. Simmer until the sauce is thick, stirring occasionally (about 40 minutes).
Cook the pasta in water with salt until al dente according to package directions. Drain the pasta and serve with Bolognese sauce. Sprinkle with chives and parsley. Add parmesan cheese if you desire.
Optional: there are few things more comforting than a slice of crusty bread and a bowl of spaghetti Bolognese. The rich meat flavor sauce under a mountain of shaved parmesan cheese takes me back to my childhood.
Food photography © Stephanie Mullins with styling by Teresa Blackburn.
Credit for excerpt: Excerpted with permission from A Place at the Table by Kelly Minter. Copyright 2019, B&H Publishing Group.