Try This
Recipe: Salsa Verde Chicken Soup
Prep time: 15 minutes | Cook time: 20 minutes | Serves: 6-8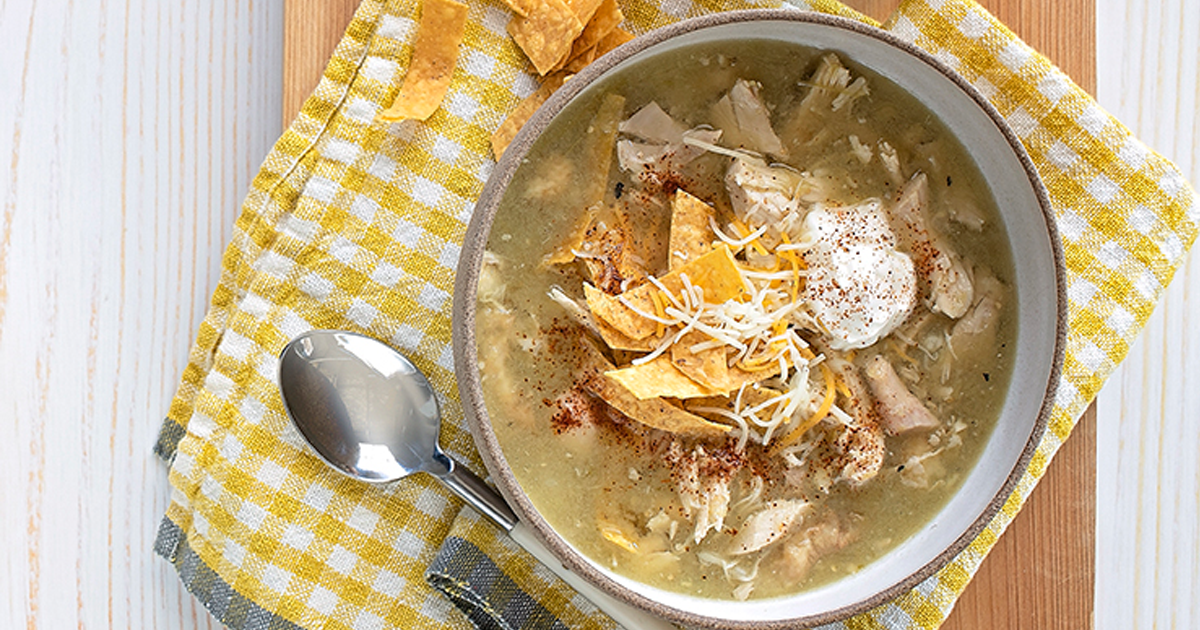 I wondered if I would ever taste anything so glorious in all my life, or if I'd be willing to endure the sacrifices of what would be required to experience such a miracle. I dare say a bite of fish from the hand of God is unlike anything I've ever tasted. Who needs farm-to-table when god can pull off river-to-canoe?
1 (12 ounce) can salsa verde
3 cups rotisserie chicken
1 (15 ounce) can cannellini beans, drained
3 cups chicken broth (or more if soupier texture is desired)
1 teaspoon cumin, ground
½ package (10 ounce) frozen corn
1 teaspoon chili powder
2 green onions, chopped
Sour cream
Bag of tortilla chips
Instructions
Empty salsa Verde into a large soup pot. Cook 2 minutes over medium-high heat.
Then add chicken, beans, broth, cumin, corn, and chili powder to saucepan. Bring to a boil, lower the heat to simmer and cook 10 minutes, stirring occasionally.
Top each bowl with onions, sour cream, and chips.
Excerpted with permission from "A Place at the Table" by Kelly Minter. Copyright 2019, B&H Publishing Group.