Frontlines
Territorial Kroc Center Highlight: Grand Rapids Kroc Center
"The programs, as well as the building itself, have been designed to stimulate the mind, body and spirit, to provide hope, and to transform the life of each and every member of the community."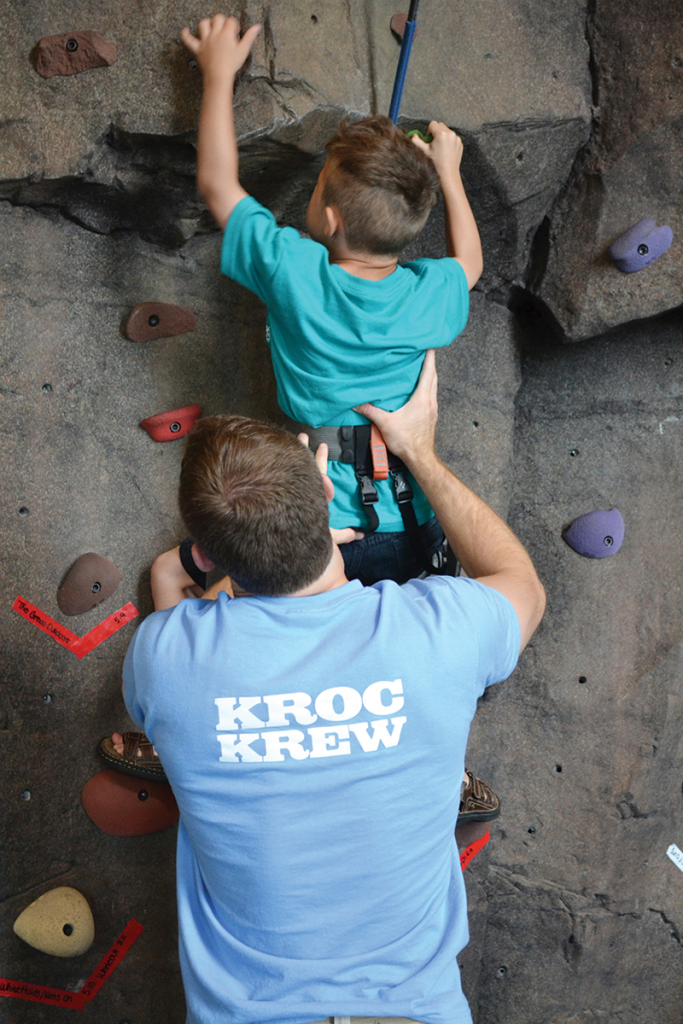 The 105,000 square foot Grand Rapids Kroc Center opened October 2010 and is estimated to provide approximately $8 million of value annually to the Grand Rapids community based on a 2015 study. The staff at the Grand Rapids Kroc, and the entire Central Territory Kroc Center team is thoroughly dedicated to the physical health of their members and community.
The Grand Rapids Kroc partners with Grand Rapids Public Schools to teach basic swim lessons to second-grade students. The program started with Brookside Elementary in 2017, then grew to three schools in 2018, and four schools in 2019. In spring 2019, 225 total students participated from Brookside, Burton, Buchanan, and Dickinson Elementary Schools. Each class spends one hour a day at the Kroc Center for a full week, learning the basics of how to be safe around water and setting a foundation to develop simple swimming skills. The students also receive a certificate for a free six-week swim lesson session at the Kroc Center to use during the summer. All the lessons take place from late March through the middle of May. Prior to having to pause due to COVID-19, the GR Kroc had added a fifth school for 2020.
In 2021, the GR Kroc was still unable to provide in-person lessons, so they pivoted and offered live virtual lessons for one school and provided lessons for over 100 students from both second and third grade classrooms. The virtual lessons included out-of-water education and demonstration videos created by the Kroc Center aquatics team. This year marks the sixth year of this program; Mulick Park Elementary will soon be added as the fifth school.
The Grand Rapids Kroc also recently piloted the Restore Health program with a 14-week testing period focused on older adult Kroc Center members. The members wore Fit Bit health trackers and received regular encouragement from "cheerleaders" as well as weekly coaching sessions and interviews designed to find individual motivating factors for themselves and potential future program participants. The Restoring Health Program provided a structured approach for older adults seeking to improve their health and wellness. Program participation was associated with greater levels of activity, increased social connection, and weight loss. In some cases, increased strength and improved balance were also associated with program participation. The GR Kroc team concluded that replication of the program would be necessary to determine if these findings are generalizable to other groups of older adults and to explore the durability of the positive associations.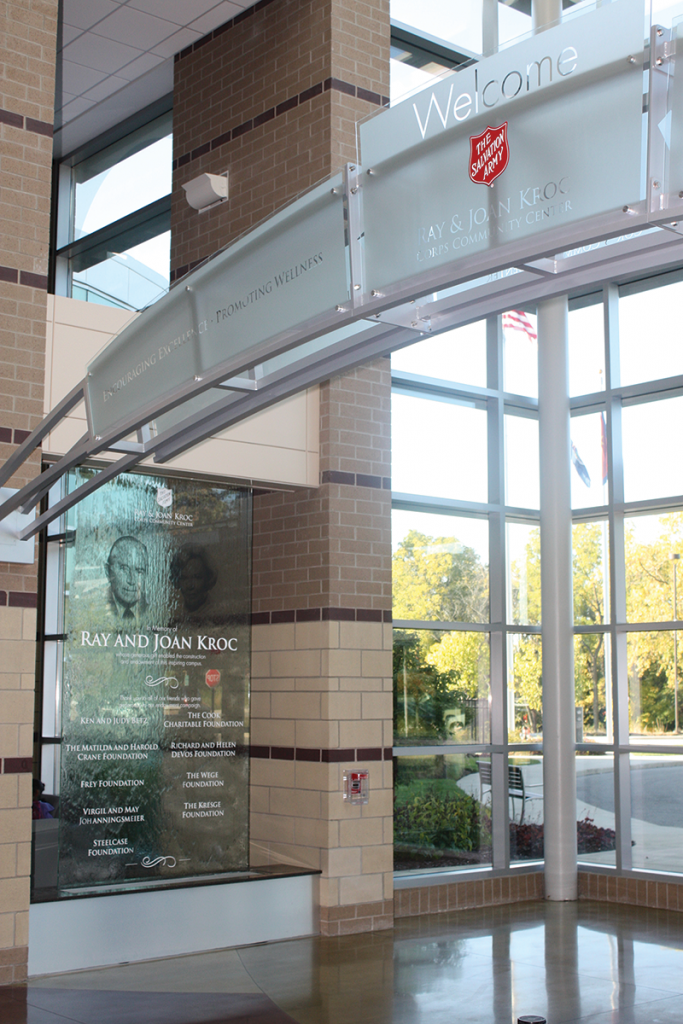 Officers and staff at the Grand Rapids Kroc Center have the opportunity to participate in the Kroc Leadership Certificate program, developed by the Central Territory's Kroc team in 2017. The Kroc Leadership Certificate is a 9-month program of studies for officer and employee leaders of Kroc Centers or for those preparing for leadership in Kroc Centers, which have unique ministry and organizational structures. As of 2022, the program is now in partnership with Indiana Wesleyan University. This and the many other health initiatives at the GR Kroc and other Central Territory Kroc Centers affirm their commitment to the lives and health of their membership.
The Grand Rapids Kroc Center is an exceptional community center and safe space for families. As it says on their website, "The programs, as well as the building itself, have been designed to stimulate the mind, body and spirit, to provide hope, and to transform the life of each and every member of the community." Their ever-expanding health, spiritual and leadership opportunities continue to ensure that they surpass this standard on a regular basis.