Frontlines
The Army at Large – August 2022
The Salvation Army's ministry spans 132 countries worldwide. Here's a look at how the Army is doing the most good around the globe.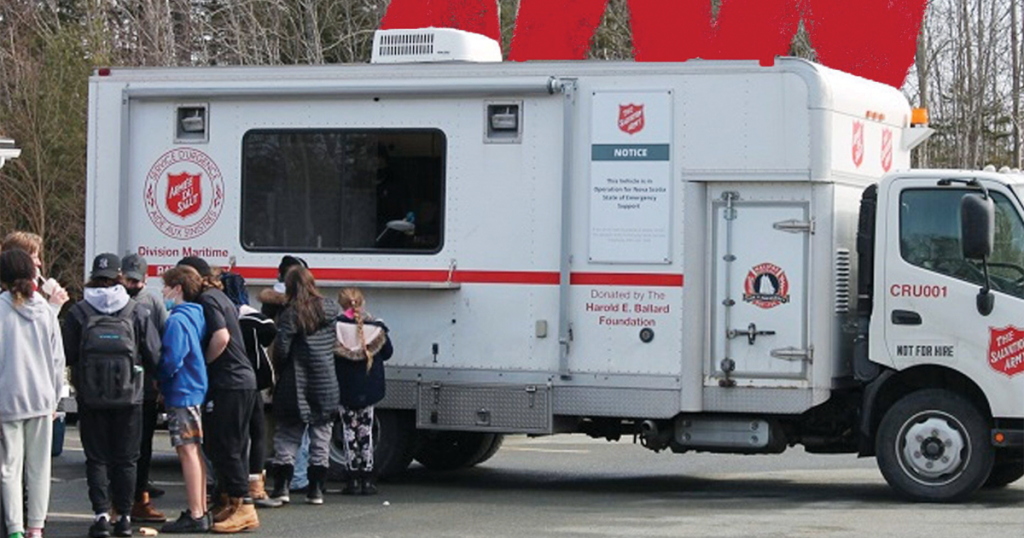 canada
Earlier this year, The Salvation Army in Canada partnered with Youth Unlimited to present "Parking Lot Pizza," where students could stop by on Wednesdays and Thursdays for drinks and pizza from Freeman's Little New York. Served out of The Salvation Army's canteen, the initiative was just one of many projects that the Army used to celebrate "Encounter Love Month," 28 days dedicated to showing the love of Jesus to their surrounding communities.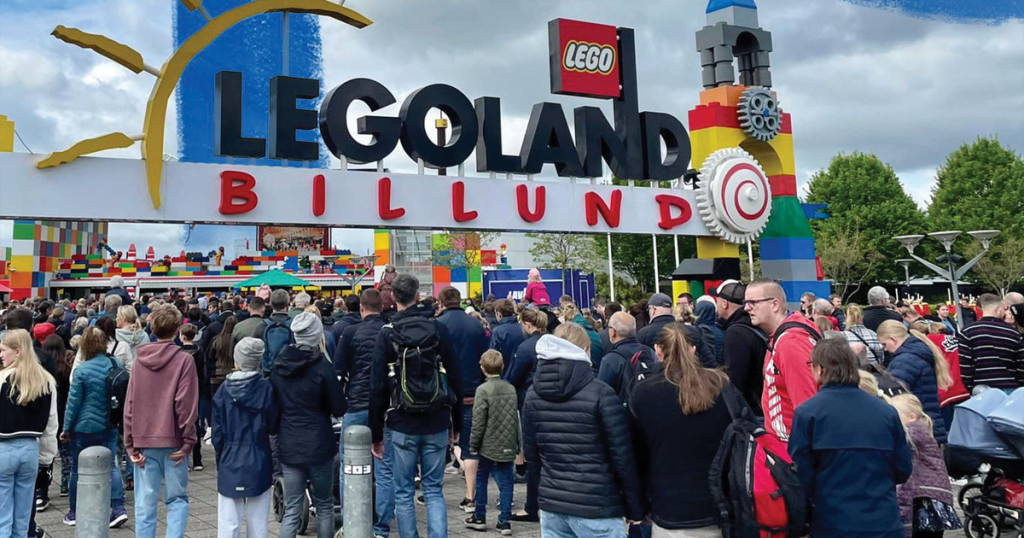 Denmark

For many families that The Salvation Army works with, vacation is an unaffordable dream. To give these families a day of joy, The Salvation Army in Denmark partnered with Legoland to provide 2,500 children and adults an opportunity to create memories and relax together. Families receive free transportation, entry to the park and a voucher for food and/or souvenirs. This day provides an opportunity to set their troubles aside and simply have fun with one another. To see video of this year's visit, click here.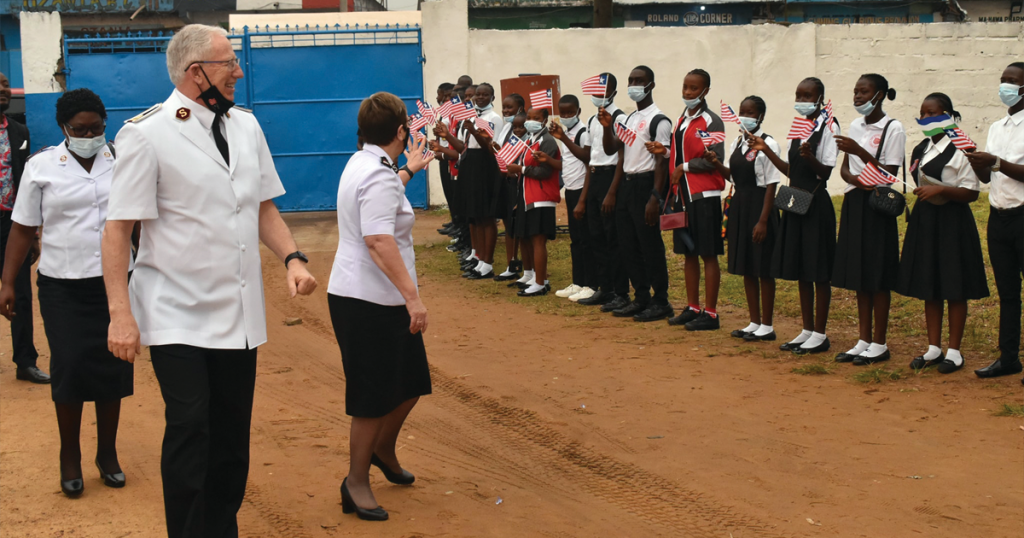 Liberia

Earlier this year, General Brian Peddle and Commissioner Rosalie Peddle visited with Salvationists in Liberia, where they were toured around to see many of the works The Salvation Army accomplishes there and to encourage officers, soldiers and students. They met with national officials, Rev M. Emmanuel Nimely, Religious Advisor in the Office of the President of the Republic of Liberia and the Vice President, Her Excellency Chief Dr Jewel Howard-Taylor, to discuss the Army's work and governmental support for the mission. The visit concluded after five days with a march of witnesses and a holiness meeting, with over 2,500 people in attendance.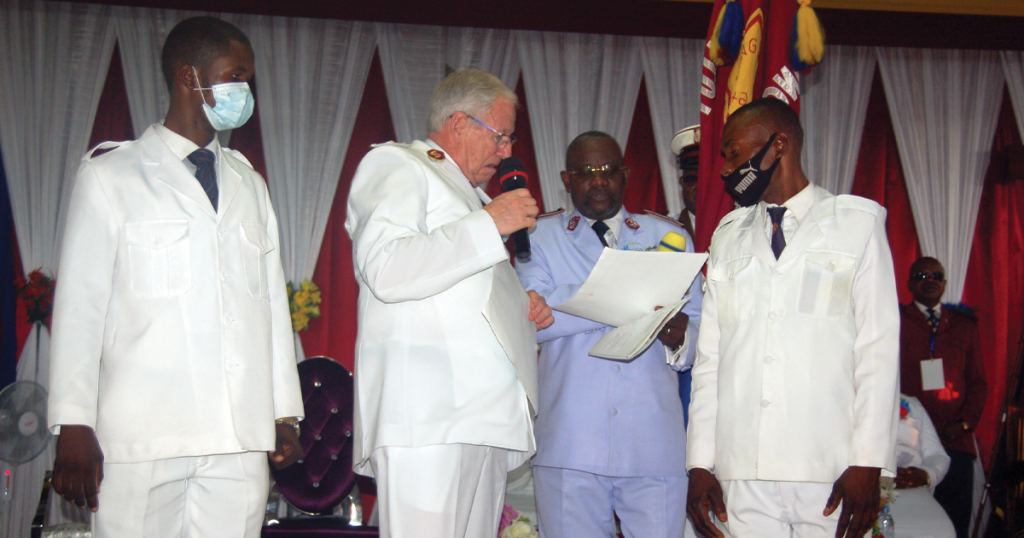 Brazzaville
In May, General Brian Peddle and Commissioner Rosalie Peddle started their visit to the Republic of Congo by signing the covenants of 24 cadets preparing for their commissioning alongside Territorial Commander Colonel Eugène Bamanabio. They visited Salvation Army facilities and led several meetings, including separating to lead a men's fellowship rally and a women's fellowship rally. They also held a youth rally, where the General enrolled 276 new junior soldiers. The ended their trip with a meeting where the General enrolled 277 senior soldiers before handing out appointments to the 24 new lieutenants.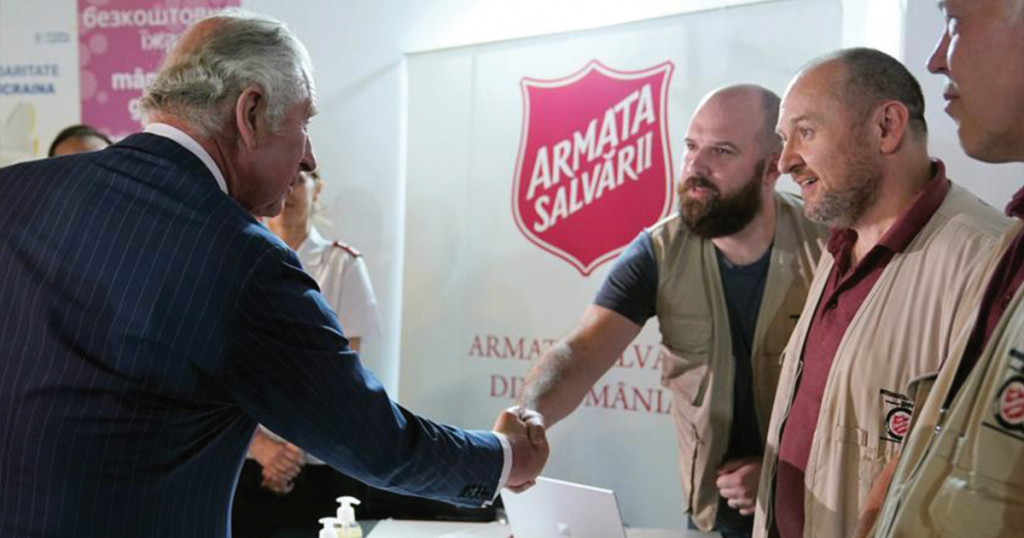 Romania
During a recent surprise trip to Romania to gain understanding of the support for refugees, Prince Charles, heir to the British throne, met with personnel from The Salvation Army. "We feel for Ukraine," said Prince Charles, "a nightmare situation. Keep praying." Major Stephen Noble, who met with the Prince, described the support given to refugees by the Army. "I guess always we're trying to bring dignity to people who are in tough situations. Here we've got a lot of provision for clothing and provision for food and hygiene. This gives people the dignity to use the voucher in supermarkets or pharmacies or even for fuel."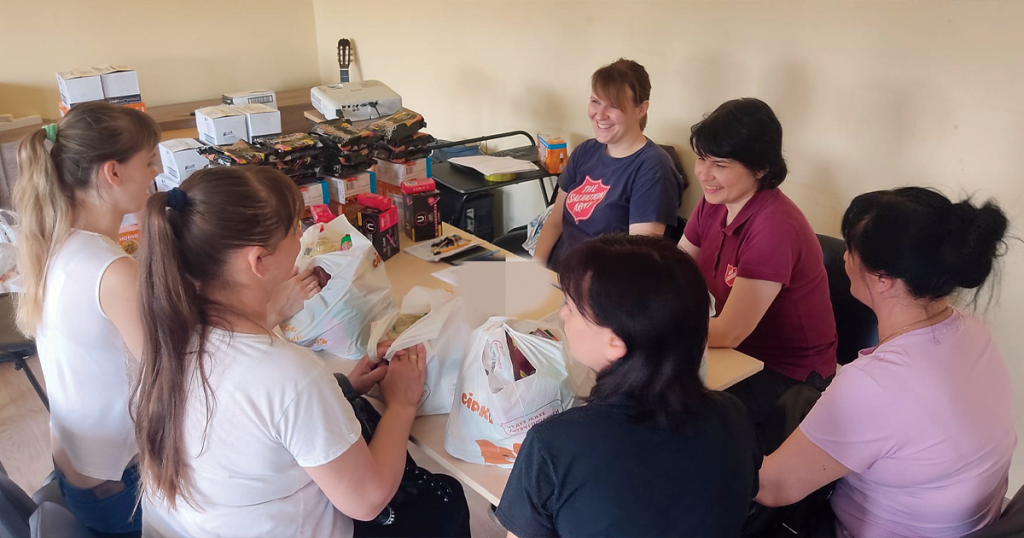 Ukraine
As the conflict in Ukraine continues to unfold, The Salvation Army continues to offer support to civilians that have been affected across Eastern Europe. From the start of the conflict in February to April, nearly 13 million people were displaced, and there had been more than 5,000 civilian casualties. Toward the end of spring, the number of people leaving the country had slowed, and many had even begun returning. These internally displaced people, especially in border cities like Lviv, were provided hot food, water, and non-food items by the local Salvation Army.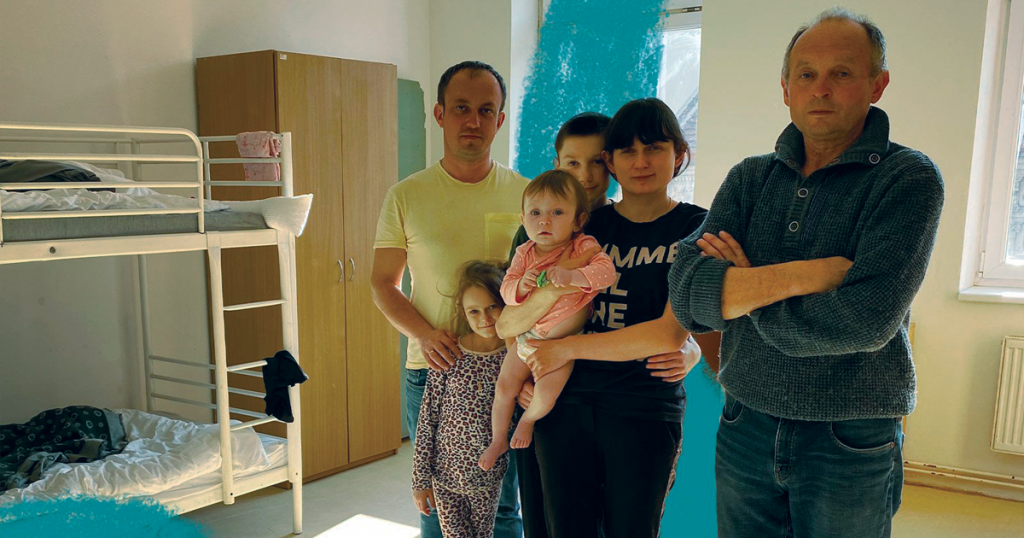 Moldova
Every day, The Salvation Army's Ungheni Corps in Moldova partners with the local government to support Ukrainian women and children. Their facility, which houses 90 private rooms, each with kitchen access, provides clothing, laundry services, food and emotional and spiritual care. For the children, there are recreational opportunities, as well as educational programs so that Russian-speaking children have access to education opportunities.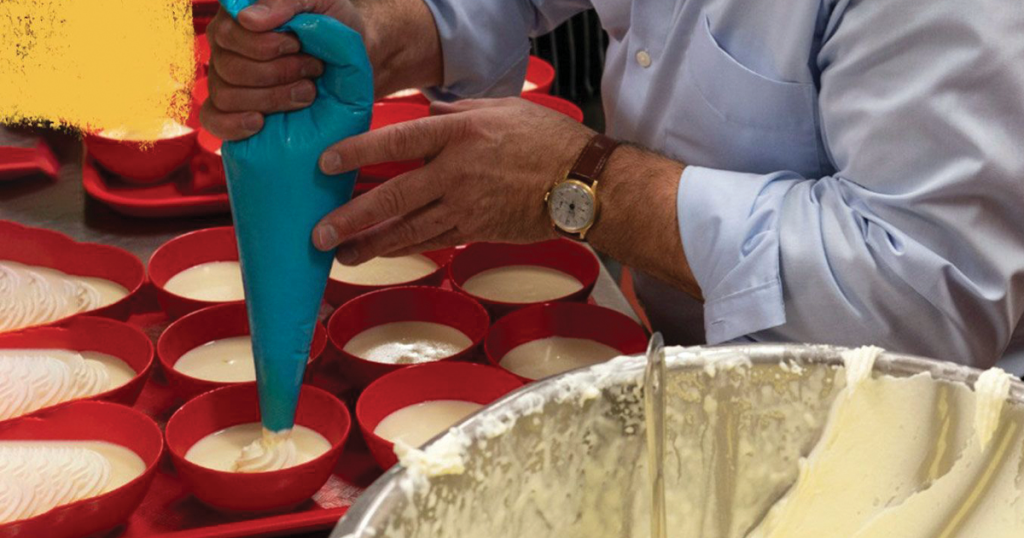 Australia

In Melbourne, The Salvation Army runs Project 614, which offers a wide array of services such as housing, hot meals, haircuts and more to people trying to survive the skyrocketing cost of living in the area. The program was recently visited by Australian celebrity chef Gary Mehigan, who met with staff, volunteers and members of the community to discuss the work being done to help those in need. He also stepped into the kitchen to provide the finishing touches on the day's meals.