Frontlines
The Army At Large: January 2021
The Army's ministry spans 131 countries worldwide. Here's a look at how the Army is doing the most good around the globe.
Coeur D'Alene, ID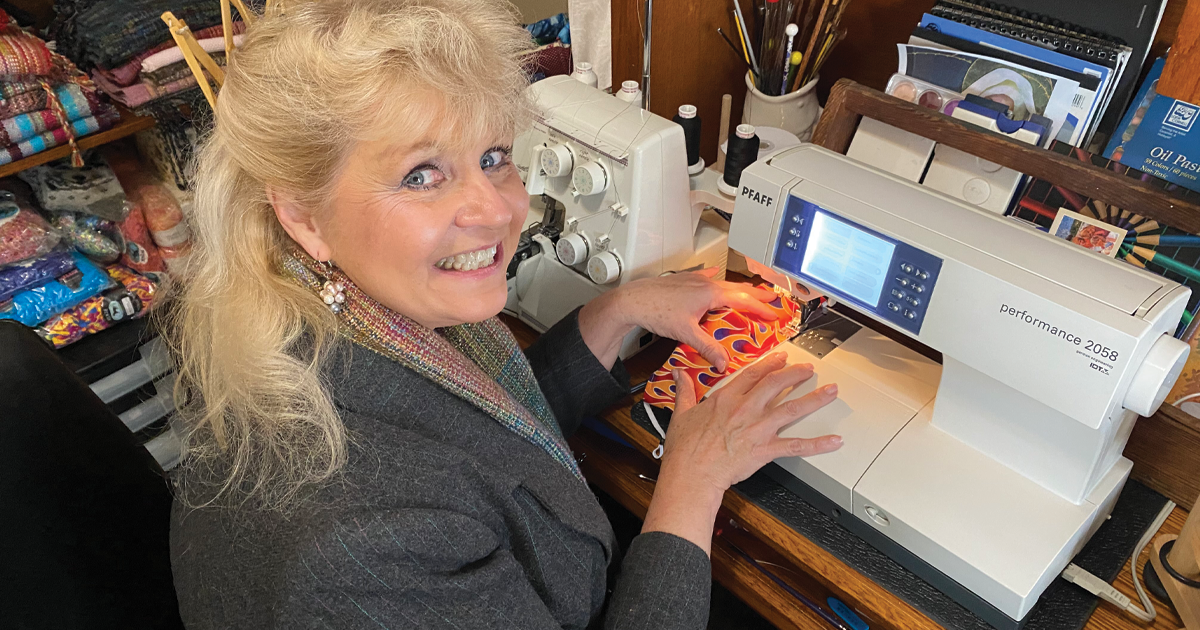 The pandemic hasn't slowed Major Ronda Gilger down from helping those in need. The Salvation Army in Moldova is benefitting from her craft. According to The Coeur d'Alene Press, Gilger makes masks and sells them from the comfort of her home in Idaho. The money she earns is put into a bank account for the organization in Moldova.
Bowling Green, KY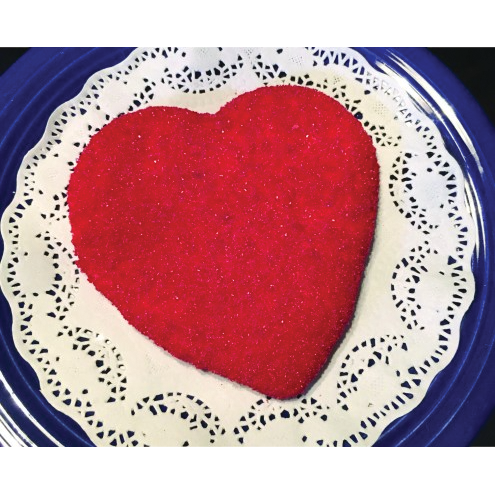 Jan Dillon is the owner of the Stoneybrooke Farm bakery in Bowling Green, KY. She has taken it upon herself to donate a portion of cookie sales proceeds to The Salvation Army to help feed the hungry during the COVID-19 pandemic. Her heart-shaped cookies are a tangible way for people show their love and appreciation to everyone.
Europe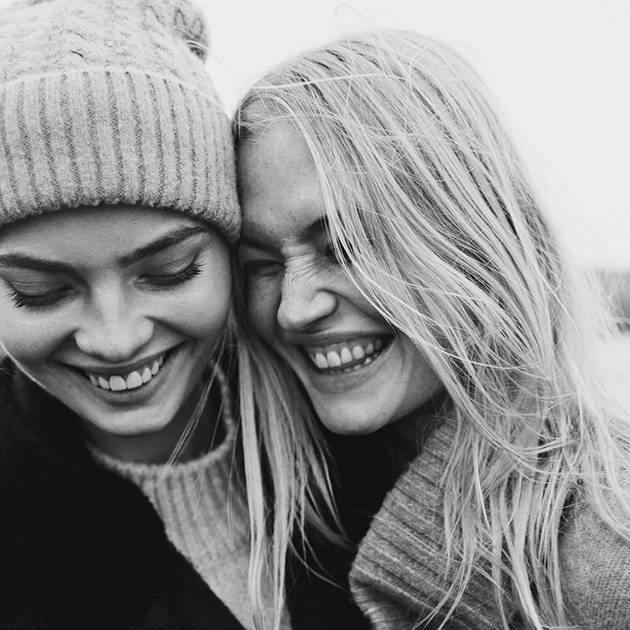 Fashion brand VERO MODA worked with The Salvation Army to provide vulnerable women with winter clothing. The company encouraged its customers to donate pre-owned coats and jackets to help 'Share the Warmth.' The campaign ran in all VERO MODA stores across Europe. The garments were distributed to shelters and other social services centers.

Turks and The Caicos Islands
In the Turks and Caicos Islands, the Coca-Cola Company provided much-needed support to the Army, which partnered with other agencies on the Caribbean islands to secure essential food and hygiene support during COVID-19 and cleaning supplies has been appreciated.
Central America
Hurricane Eta hit various countries in Central America last year. The Army worked in Puerto Cabezas—one of the worst-hit areas—providing emergency food, water and hygiene packages for individuals and families who were forced from their homes. Foam mats and bedding were also provided where necessary. In Honduras, similar emergency supplies were distributed to Olancho, Danlí, Cortés, Atlántida, Choluteca, Tegucigalpa and San Pedro Sula. 500 people were rescued from their roofs by emergency services as water levels kept rising after the hurricane had subsided. Communities in El Salvador and Costa Rica were also affected by the damaging winds, and plans were put in place to ensure access to nutrition for an initial two-month period for 900 of the most vulnerable people.
Salto, Uruguay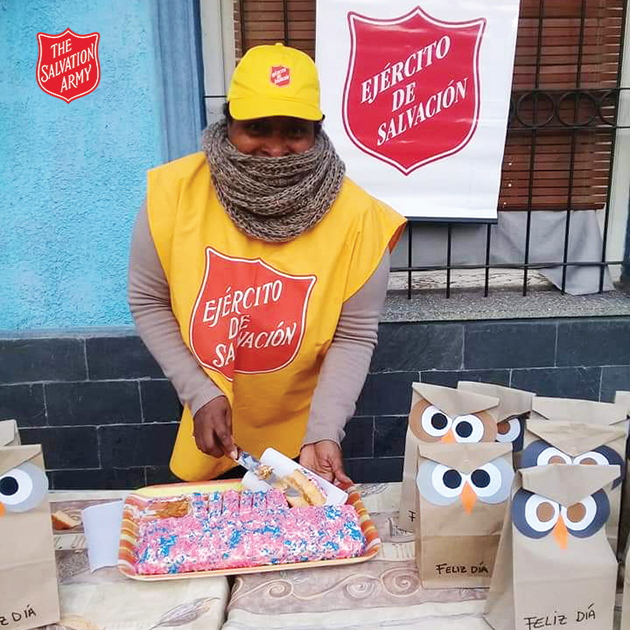 To mark the annual Children's Day celebration held in South America, Salvationists in Salto, Uruguay joined local officials to prepare the occasion for the youngest in their community. They baked cakes, sent out beautiful gifts and shared snacks as the people of the Progreso neighborhood enjoyed a street party Salvation Army-style!
Nice, France
Storm Alex left a devastated landscape behind. Families saw their homes washed away. They were homeless and without food.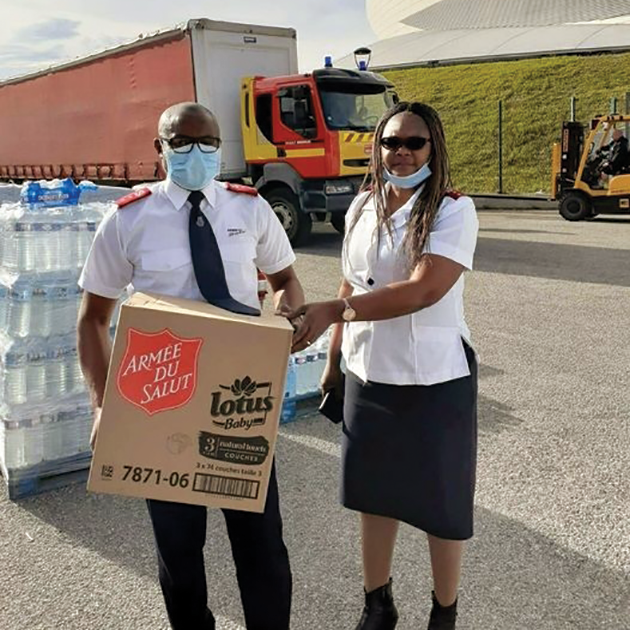 Thanks to the support of associations including The Salvation Army in Nice, France entire families are trying to continue living in difficult conditions and repair the damage. Indeed, the Nice post, its volunteers and its employees are mobilizing for disaster victims and come to the aid of vulnerable people and appeal to the generosity and solidarity of individuals.
The headquarters of The Salvation Army in France will also provide assistance of €5,000 so that the Nice post can equip itself with clearing equipment and various tools to help repair homes.

Ahmednagar, India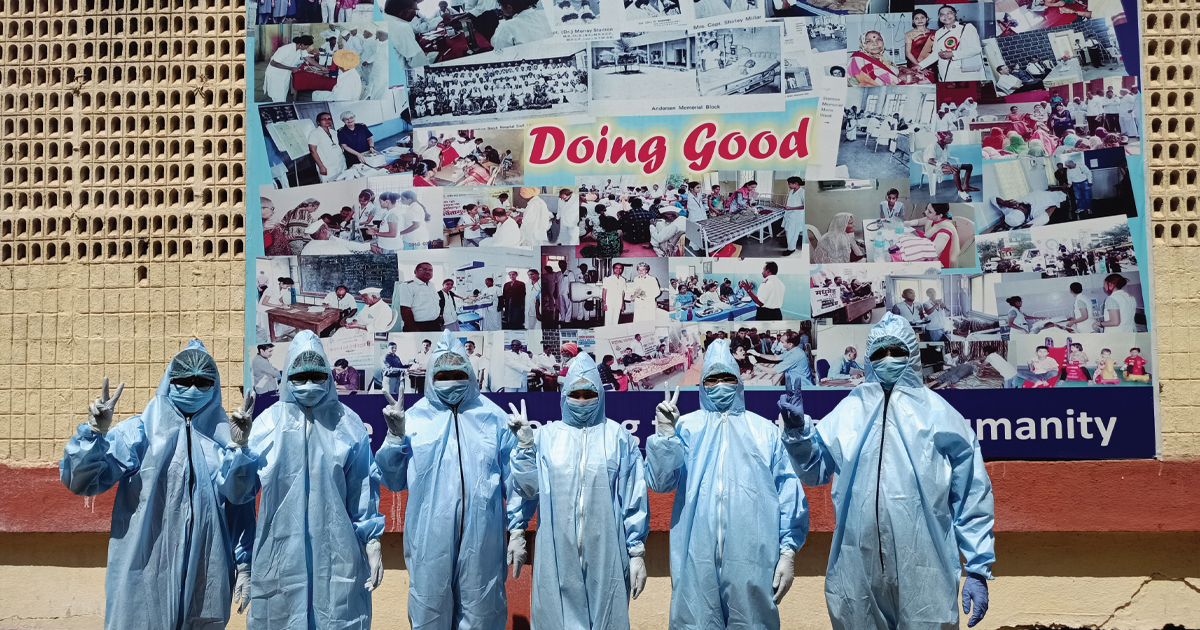 Although the Evangeline Booth Hospital was already highly regarded in the area, its response to the pandemic has been particularly praised by local people. In a community where many different faiths are practiced, The Salvation Army's team has been described as 'angels of God,' with extensive coverage and testimony from recovering patients featuring in regional newspapers and TV news programs. In addition to the high-quality care and excellent recovery rate, Evangeline Booth Hospital has become a 'platform of social connection'—with many COVID-19 patients going on to fundraise for the clinic amongst their own business and community contacts. This in turn ensures that the provision of diligent service and care continues to be offered—free of charge—to all who need it, without discrimination.
Liberia and Sierra Leone
David S. Massaquoi, director of education in The Salvation Army's Liberia and Sierra Leone Command, has helped continue to provide high-quality education during the COVID-19 pandemic. He and his staff came up with the idea of printing material and delivering it to students, helping them reach 80% of students. By the end of June, the first phase of students returning to school began. For safety, guidelines were developed to help students and teachers. Massaquoi said, "In fact, at the time, we were the only school system in the country with such guidelines, and in this we have been able to lead and to share with others." Interventions like a new curriculum and extended week gave students the opportunity to continue learning during a pandemic. He added, "Without these interventions, our students could have lost the equivalent of 60% of the teaching semester. Now, with the time, energy and commitment of our staff, we believe that we can narrow that impact to something more like 10%."
Australia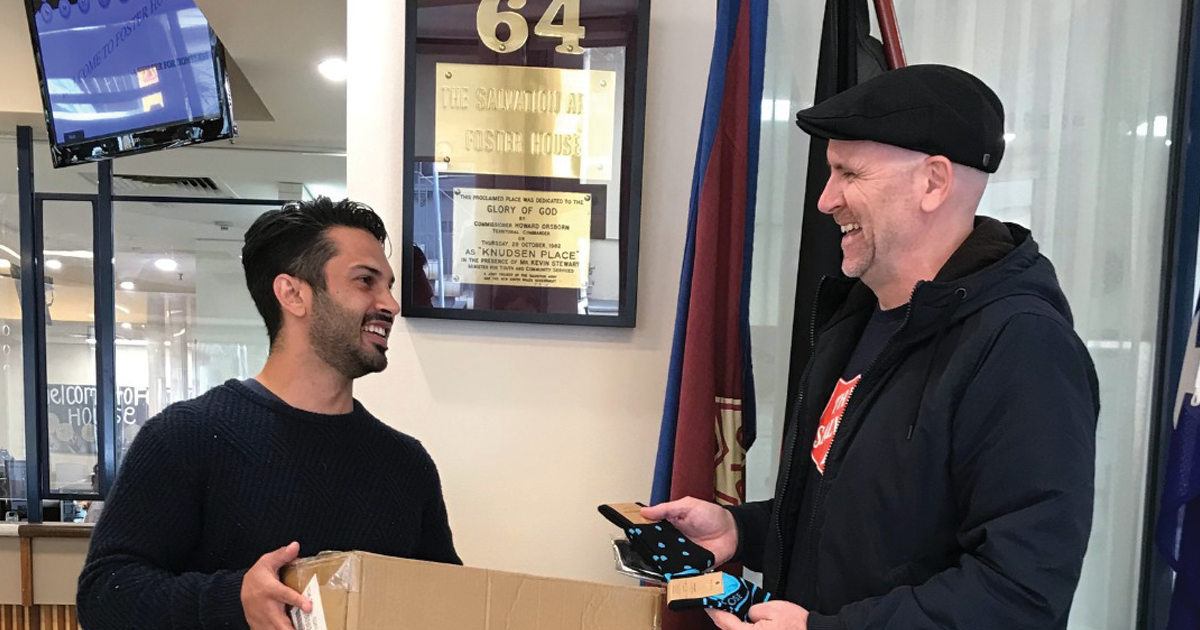 Swanky Socks Founder Tom Lawrence visited the crisis accommodation center, Foster House, to drop off donated socks and face masks. "Being able to see first-hand the impact of something as small as a pair of socks and how much positivity it brings to those in need is truly humbling," he said.