Frontlines
The Army at Large – March 2022
The Salvation Army's ministry spans 132 countries worldwide. Here's a look at how the Army is doing the most good around the globe.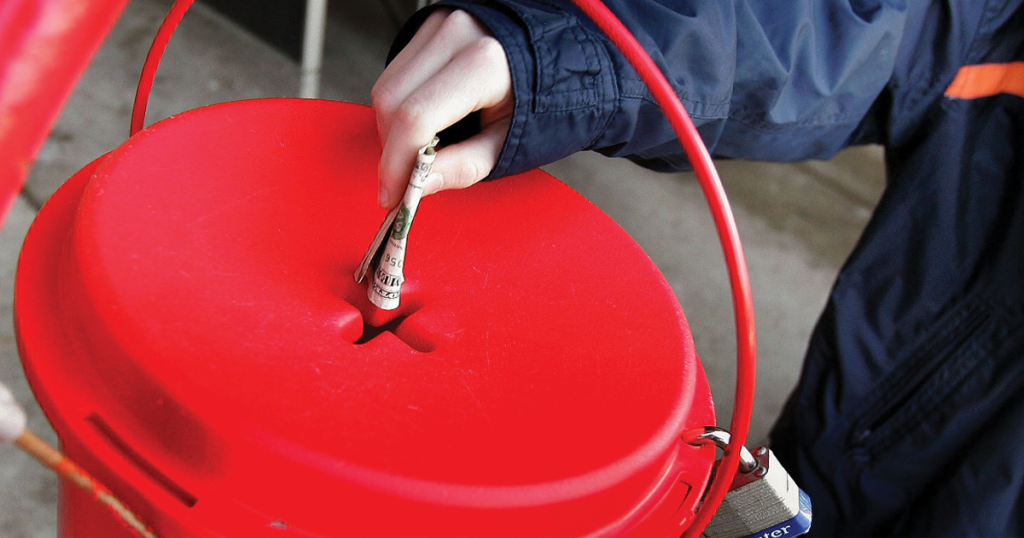 USA
According to the Chronicle of Philanthropy's 2021 report, The Salvation Army was named one of America's favorite charities in 2021! The Chronicle of Philanthropy's annual ranking evaluates data from financial statements to determine which cause-driven organizations earned the most direct contributions from individuals, foundations, and corporations. During 2020, The Salvation Army saw a more than 30% increase in fundraising in the wake of extraordinary circumstances and devastating need. "We are grateful for the overwhelming generosity of the American public during these uniquely difficult times," said Commissioner Kenneth Hodder, National Commander of The Salvation Army. "Their support has helped The Salvation Army serve millions impacted by the pandemic. With their continued generosity, we'll make sure hope marches on for those in need."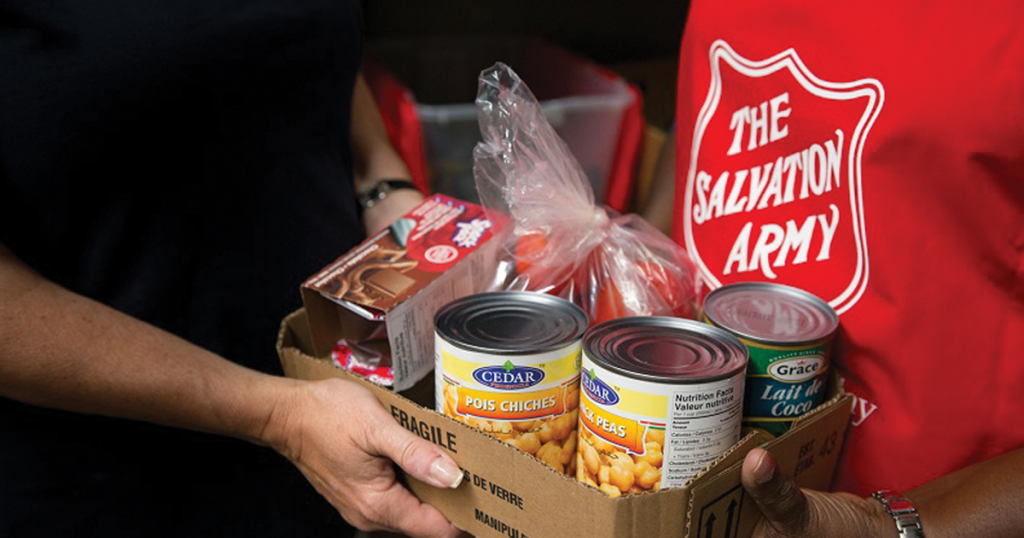 Ottawa, Canada

The Minister of Agriculture and Agri-Food, the Honorable Marie-Claude Bibeau, announced a $30-million top-up for the Emergency Food Security Fund, bringing total funding under the Fund to $330 million. This additional investment is aimed at addressing the increased demand and fewer resources faced by food banks and local food organizations, as a result of the COVID-19 pandemic. Food insecurity rates increased over the pandemic, with one in seven Canadian households having experienced food insecurity during the pandemic. Funding will be divided between Food Banks Canada, Second Harvest, Breakfast Club of Canada, Community Food Centers Canada, The Salvation Army, and La Tablée des Chefs, who in turn will continue their work to distribute it to thousands of local food organizations across Canada.
Las Vegas, NV
Every morning Reina Ayanami wakes up at 5:30 a.m. in the LGBTQ Safety Dorm at The Salvation Army's Owens Campus in Las Vegas. As people leave the dorm in the morning, she begins cleaning as a volunteer. That way, when the next group of individuals come for a safe place to spend the night later that day, a bed is ready for them. Sweeping and mopping in the morning remain among Ayanami's favorite tasks. "I get alone time, and it's just great," she said. "I'll put on whatever is on TV as I mop, and it's just relaxing." The Salvation Army's LGBTQ Safety Dorm was opened initially as a safe place for transgender men and women to stay in 2013. Since then, the dorm has doubled in size to 18 beds and has broadened its reach to all who identify as LGBTQ. It remains a safe place to sleep for those experiencing homelessness in Las Vegas.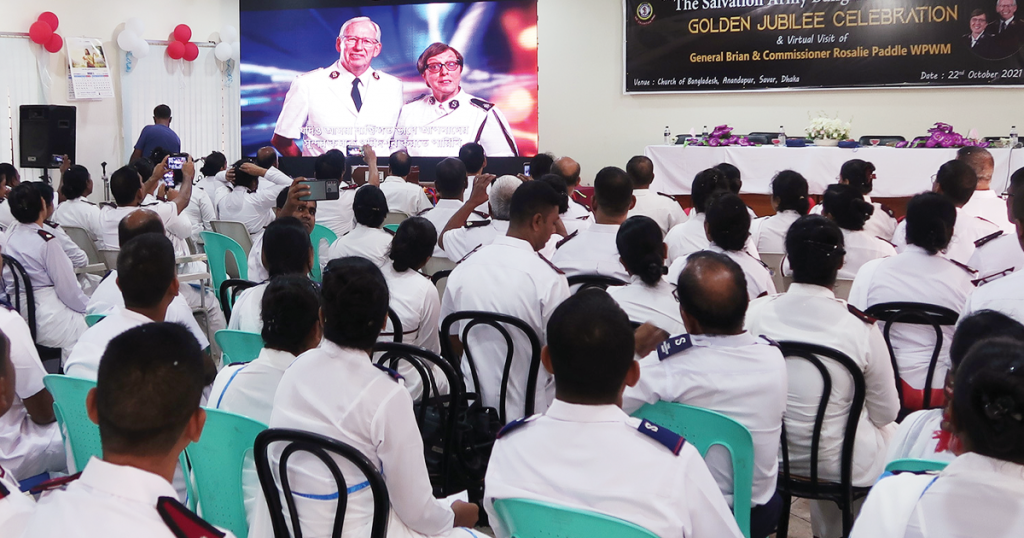 Bangladesh

The Bangladesh Command celebrated its 50th anniversary this past November. More than 100 officers and cadets met in person but, because of COVID-19 restrictions, larger numbers were not allowed to gather. This meant that the sharing of the meetings online was particularly important to reach as many people as possible. The meeting was filled with joy and giving thanks to the Lord and Savior for half a century of God-inspired ministry. The Salvation Army's work in Bangladesh began after emergency responses to a cyclone in 1970 and a refugee crisis in 1971.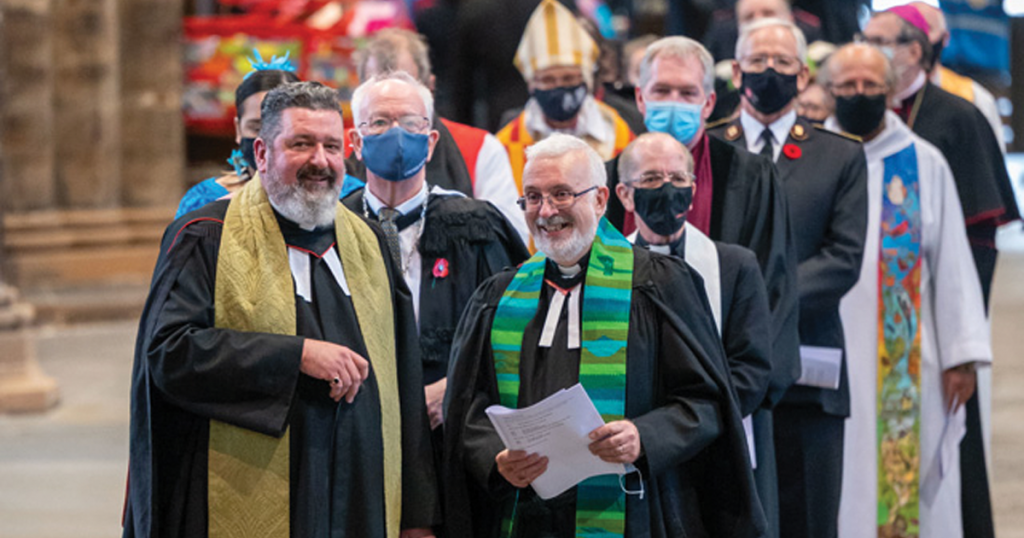 Glasgow
General Brian Peddle and Commissioner Rosalie Peddle (World President of Women's Ministries) joined representatives of Christian churches and organizations from around the world at a special ecumenical service in Glasgow Cathedral, UK. The event took place less than three miles from where the COP26 United Nations Climate Change Conference was taking place. The service was attended by guests from countries including Australia, Fiji, and Zimbabwe in a show of ecumenical solidarity for global climate justice."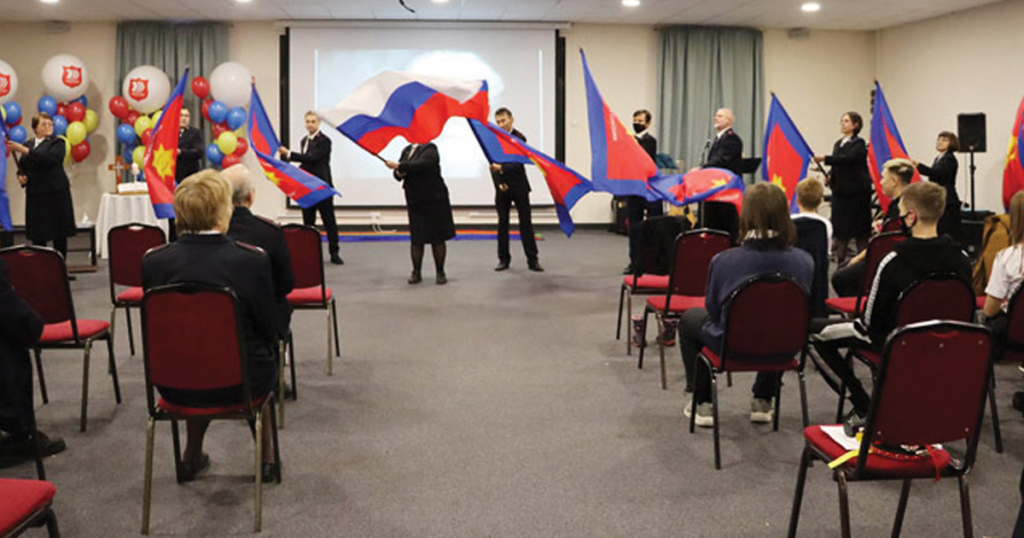 Russia
General Brian Peddle and Commissioner Rosalie Peddle (World President of Women's Ministries) were guest leaders as The Salvation Army celebrated the 30th anniversary of work restarting in Russia after the fall of the Communist regime. The international leaders remained in London and shared online but officers, soldiers, friends, and volunteers were delighted to have the opportunity to get together and celebrate the anniversary of The Salvation Army returning to Russia.

Africa
Faith leaders contributed to the service representing the All-Africa Conference of Churches, the Pacific Conference of Churches, the Anglican Communion, the Roman Catholic Church, the Orthodox Church, the World Communion of Reformed Churches, the World Council of Churches, Eco-Congregation Scotland and the Scottish Church Leaders' Forum. The General remarked: "I had a sense that, as we stood with each other and with faith leaders from nations beyond our borders, we welcomed into our ecumenical faith participants from the world. There was a sense of joint concern as we worshipped, prayed and articulated mutual concern for our world."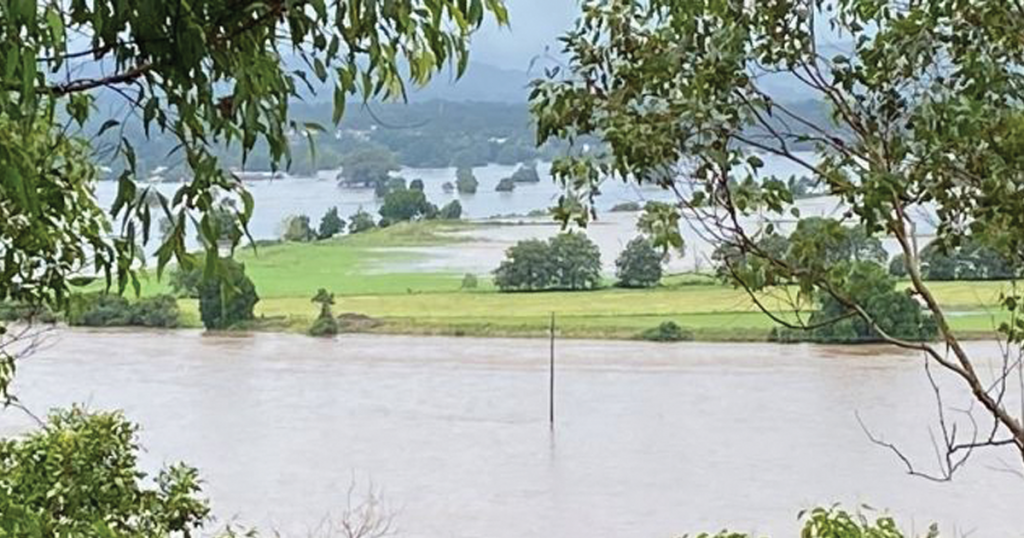 Queensland, Australia
With floodwaters inundating homes in southern Queensland, The Salvation Army Strategic Emergency and Disaster Management team was called in overnight by the Queensland Government to be part of a recovery effort. Salvation Army National Recovery Specialist Sue Hopper says that while Salvation Army Emergency Services (SAES) catering response vehicles were not yet required, our Strategic Emergency and Disaster Management (SEDM) team would provide financial and practical assistance to people affected by the floods over coming days.