Frontlines
The Army at Large – May 2022
The Salvation Army's ministry spans 132 countries worldwide. Here's a look at how the Army is doing the most good in the USA.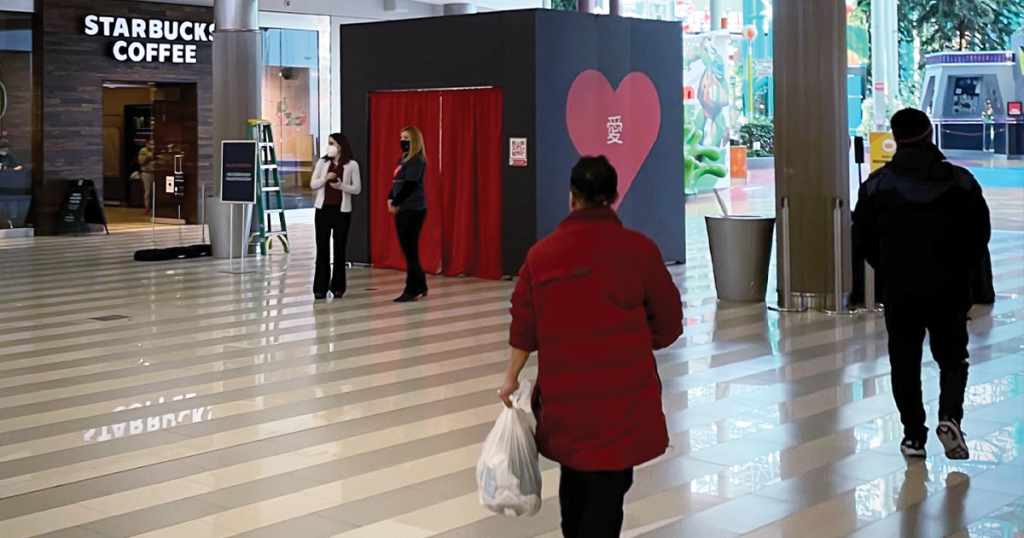 Love Beyond is a new awareness campaign designed to inform the public about the year-round work The Salvation Army does in local communities while encouraging compassion and love towards others. The Love Beyond pin on the map signifies the locations of the official campaign launch, where large interactive gift boxes creatively showed the work The Salvation Army does in those communities.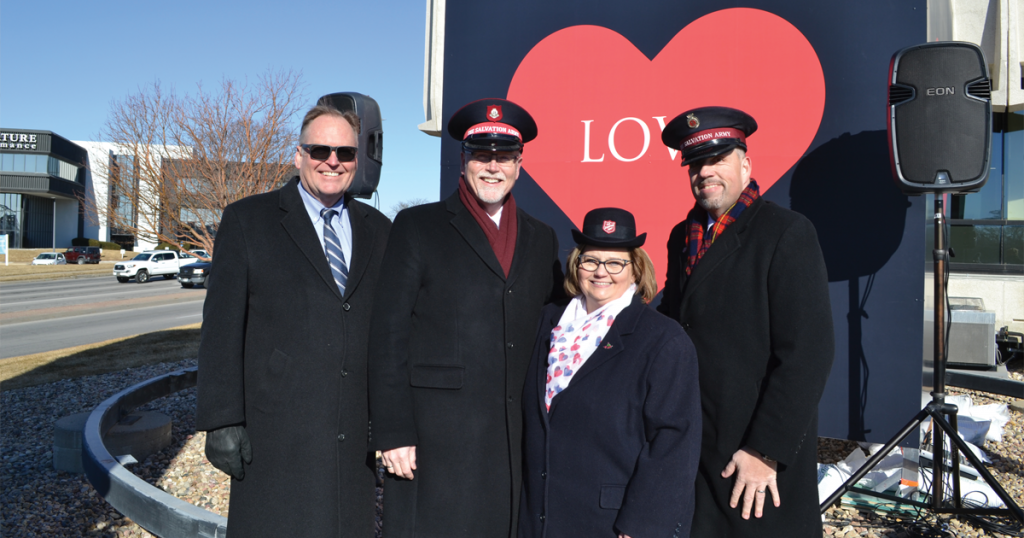 Omaha, Ne

The Salvation Army did a re-creation of the large Love Beyond box. However, some adjustments were made as they used this strictly as a visual rather than an interactive piece. The box was placed on a well-known intersection on the property of a long-time partner. Along with red lighting, on-site signage, and officers staffing the box, they were able to make an impression on approximately 100,000 people who drove past that day.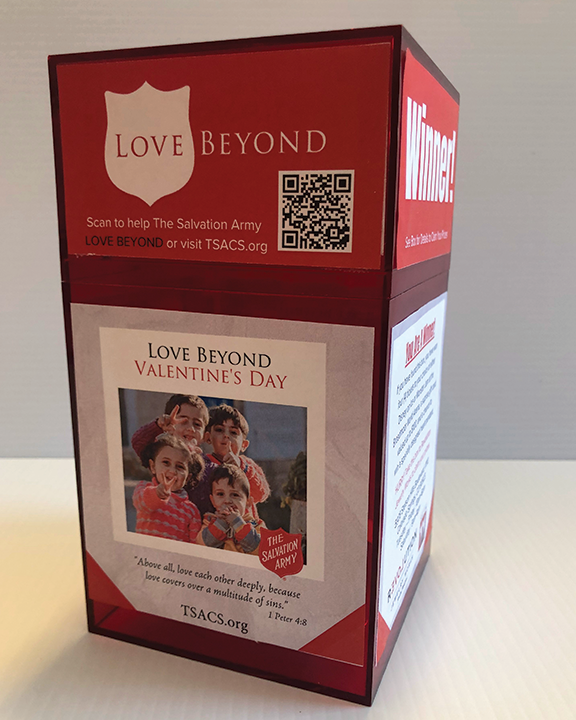 Colorado Springs, CO
Love Beyond was launched in this community with a three-week scavenger hunt. Each day, two prize boxes were hidden in their county with clues provided by the local radio station. The recipients received gifts such as gift card vouchers to a local sports store, a giant cookie, jewelry, Disney on Ice tickets, chocolates and more. Additionally, they also received information about Salvation Army programming in the area.
Reno, NV
Teams from across the Del Oro division interviewed passersby in Reno, Sacramento, Napa and Chico, CA, asking questions such as, "What is your love language?" and "How do you show love in your community?" They then presented them with a small box that included a testimonial of a couple who had been helped by the Army. This provided a great opportunity for interaction and sharing the message of the campaign.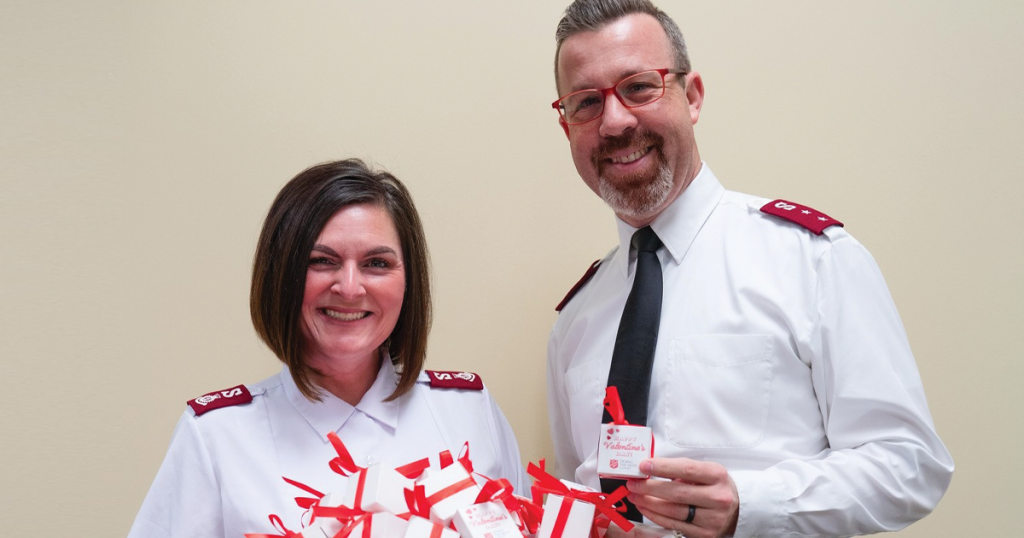 Tulsa, Ok
The Tulsa Area Commanders surprised all Salvation Army employees with gifts to thank them for their commitment to Doing the Most Good and Loving Beyond in their community, no matter what it takes. "The hands who received these boxes are serving and loving the unseen and unloved daily. They are continuously putting strangers needs above their own because they are dedicated to making a positive impact in Tulsa," said Major Sarah Fultz Nelson.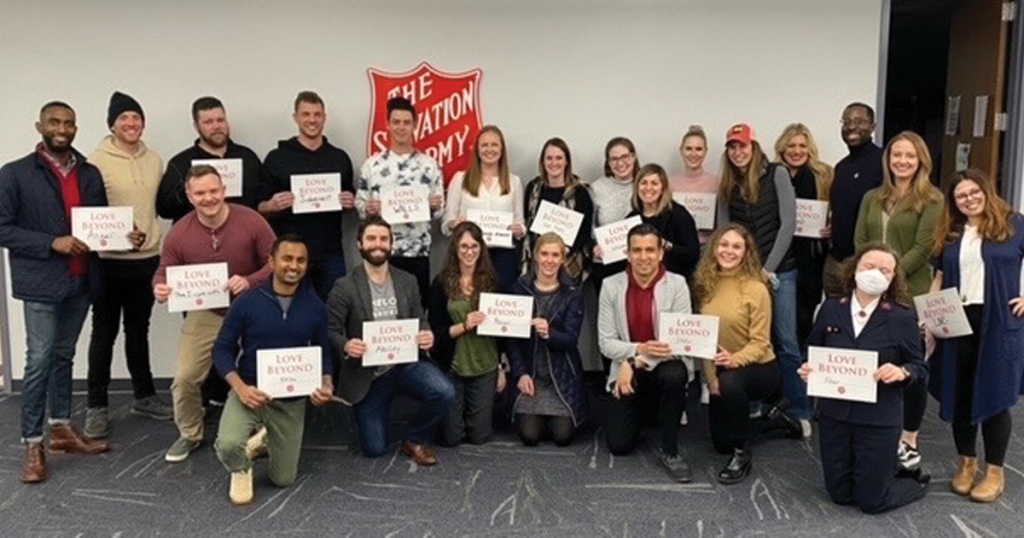 Milwaukee, Wi

Echelon got in the spirit of the new Love Beyond campaign. At Echelon Milwaukee's 2022 Launch event, members were encouraged to re-engage with the group after a few years apart. They were able to welcome new members, educate them on The Salvation Army's missions and align their 2022 calendar to support the campaign.