Frontlines
The General Salutes Army's Ecumenical Commitment as Commissioner Betty Matear Retires
"We need to show the world that the Church is one."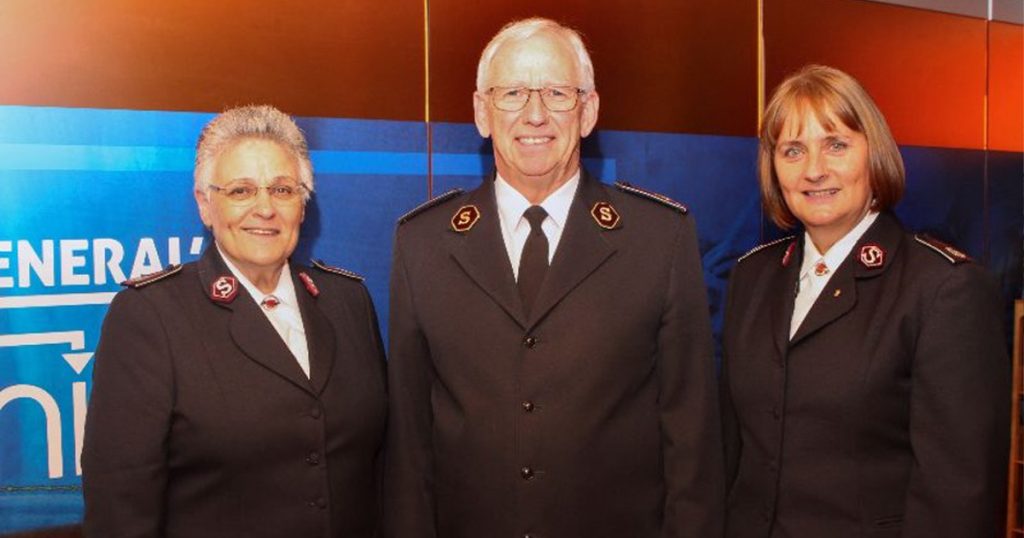 General Brian Peddle paid tribute to Commissioner Betty Matear as she stepped down from the role of Secretary for International Ecumenical Relations in October, saying the international example of relationship-building she set can "inspire Salvation Army territories worldwide to form closer links with their brothers and sisters in Christ." He added: "The Commissioner represents the Office of the General, providing opportunities to discuss world concerns—such as the environment—and for The Salvation Army to share our best practice and learn from other organizations' best practice…We can recognize differences of theology but unity of faith."
Commissioner Matear reflected on her five years of working in the ecumenical community, saying: "We need to show the world that the Church is one. God's will for His people is that we work together. It happens in times of disaster, for instance, when local churches help Salvation Army emergency responses, but that doesn't tend to be given the name 'ecumenism,' even though it is!"
During her tenure Matear arranged private audiences for the General with His Holiness Pope Francis and the Archbishop of Canterbury, the Most Revd. Justin Welby, and helped build "excellent" working relationships with other Christian denominations, including the Lutheran World Federation, World Methodist Council, Roman Catholic Church and Seventh Day Adventists.
Commissioner Betty's successor is Commissioner Jane Paone, who comes into the role from leadership appointments in the United Kingdom and Ireland Territory, the Italy and Greece Command, the France and Belgium Territory and the Switzerland, Austria, and Hungary Territory. She was also The Salvation Army's representative to the United Nations bodies based in Europe.
Report by IHQ Communications.