Army Archives
The "New" National Headquarters
Looking back at the history of The Salvation Army.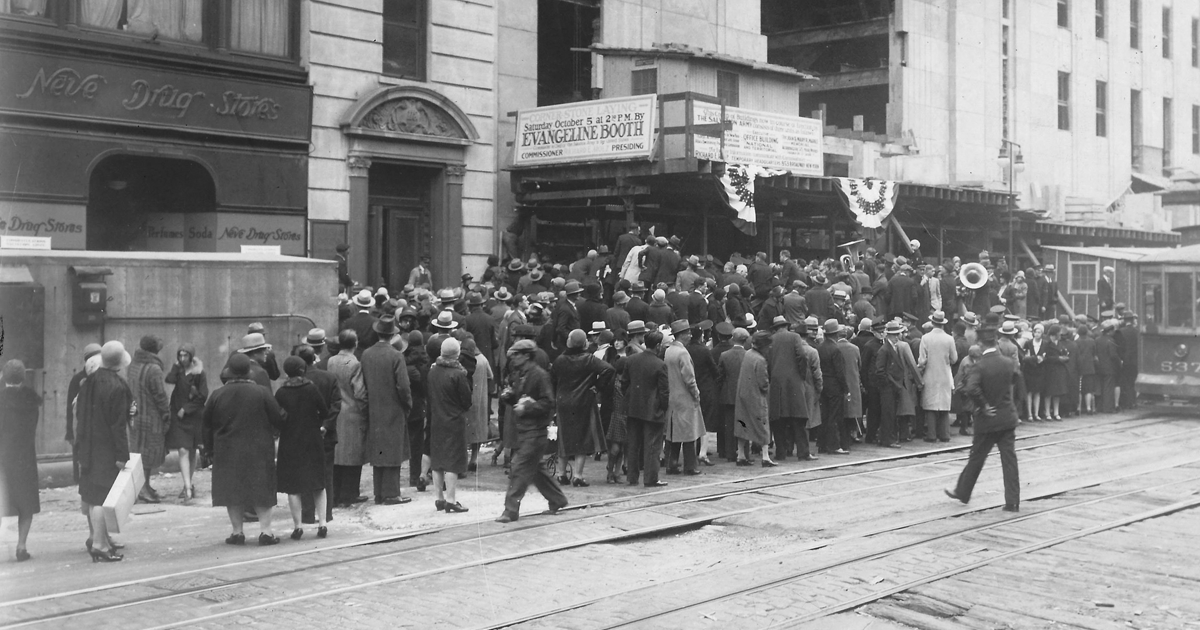 In New York City during the "roaring twenties," The Salvation Army had grown in strength, popularity and had the esteem of the American public. Commander Evangeline Booth decided it was time to replace the old National Headquarters building, which was built by her brother, Ballington, in the late 1890s, with a bigger and more modern building. The Army had grown across the entire country by leaps and bounds, and the old building was just not adequate to house the national staff as well as the new eastern territorial staff.
The "Salvation Skyscraper" was a bold and daring project at the time. Building began in 1928 and continued through 1929. The building dedication was set for March, 1930, an occasion that included celebrations marking the Army's jubilee of serving for 50 years in the United States.
No one could have foreseen that in October 1929, the stock market would crash and the Great Depression would begin. The building was essentially finished by that time, and the full effect of the Depression was still not felt. As Dr. Edward McKinley wrote in "Marching to Glory," "The Salvation Army passed into a time of desperate and prolonged struggle, as taxing and heartrending in its way as the salvation war of pioneer days."
Part of the new complex was the Memorial Hall. It was acoustically designed so that a pin drop could be heard from every corner. The sounds from a full hall radiated into 14th Street and could be heard blocks away. Also included was The Markle Evangeline Residence, which was a residence for working women.
With an eye on moving closer to the seat of government in Washington, DC, National Headquarters moved away from 14th Street in 1982 to Verona, NJ. In 1992, NHQ purchased its present building and later moved to Alexandria, VA.
The building on 14th Street in New York City is still in active use. The now named Centennial Memorial Temple is an acoustical marvel, and regular Sunday services attract a large crowd. For the foreseeable future, this art deco building will continue as a beacon of light and hope on 14th Street.