Frontlines
The Salvation Army's First 100 Days in the Ukrainian Crisis
"We were on the ground and responding immediately to the crisis."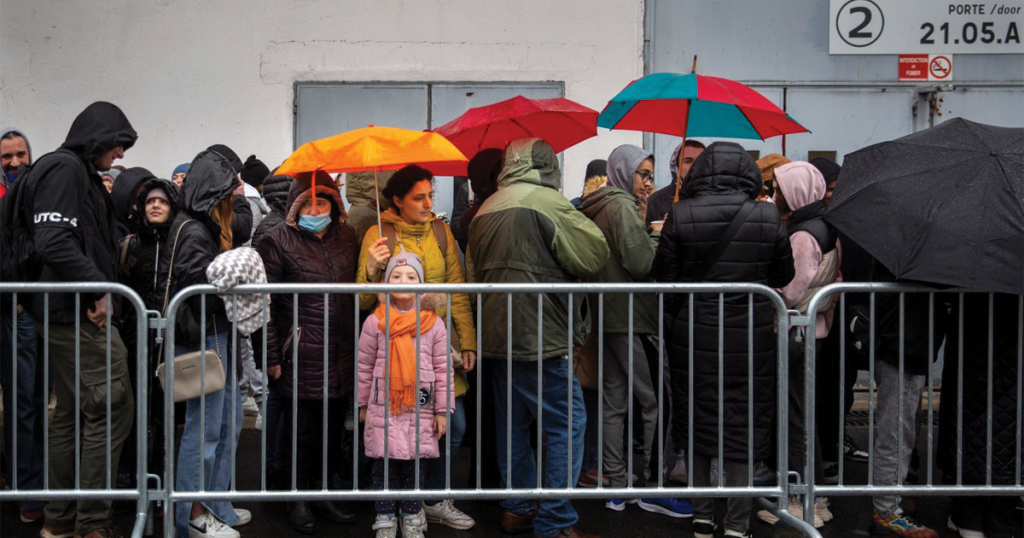 The Salvation Army already had a long-standing presence in Ukraine and its neighboring countries before the crisis began in February 2022. And, because The Salvation Army was already part of the communities in which we serve, we were on the ground and responding immediately to the crisis.
Where it has been safe to serve, Salvation Army officers have pivoted programs to provide food, water, clothes, blankets, and emotional and spiritual care to those being displaced from their homes and who seek refuge. The Salvation Army has continued to house, feed, and provide hygiene supplies and other basic life necessities, as well as medical assistance and spiritual guidance to the thousands of refugees fleeing Ukraine. Sometimes this assistance has come in the form of a hot meal, clothing, bedding, a toothbrush, toothpaste, and sometimes that assistance has come in the form of access to Wi-Fi or a phone, or especially a shoulder to lean on.
The Salvation Army in Norway opened its doors to fleeing Ukrainians in small and large places across the country as Salvation Army Corps members continue to take shifts at the borders to help welcome refugees with food and water.
Refugees also continue to arrive in Lithuania, in urgent need of shelter, food, and spiritual support from The Salvation Army. More than 48,000 refugees from Ukraine have been welcomed so far, with more than 40% being minors.
Members of The Salvation Army in Hungary have traveled almost 5,500 miles and spent more than 1,500 hours helping Ukrainian refugees. While in Zurich, more than 200 volunteers have assisted The Salvation Army in setting up "greeting stations" which provide clothing, water, and up to 400 sandwiches daily to refugees.
On the frontlines in Ukraine, Salvation Army teams have helped to send and receive urgently needed medical supplies from bordering countries like Moldova. These supplies are transported to hospitals as well as children's intensive care units in Odessa and other cities in Ukraine.
Hungary
The Salvation Army Switzerland, Austria, and Hungary Territory is supporting the Hungary Division in their response with basic relief items and personnel from within the territory. As corps officers in Debrecen and Miskolc have mobilized to help at different border posts, an emergency team is also stationed at the border to support incoming refugees with emergency shelter and emotional and spiritual care. Salvation Army officers and volunteers have collected and distributed donations of sleeping bags, mattresses, blankets, and hygiene items. Countless volunteers have helped with the more than 500,000 refugees who crossed the border from Ukraine into Hungary.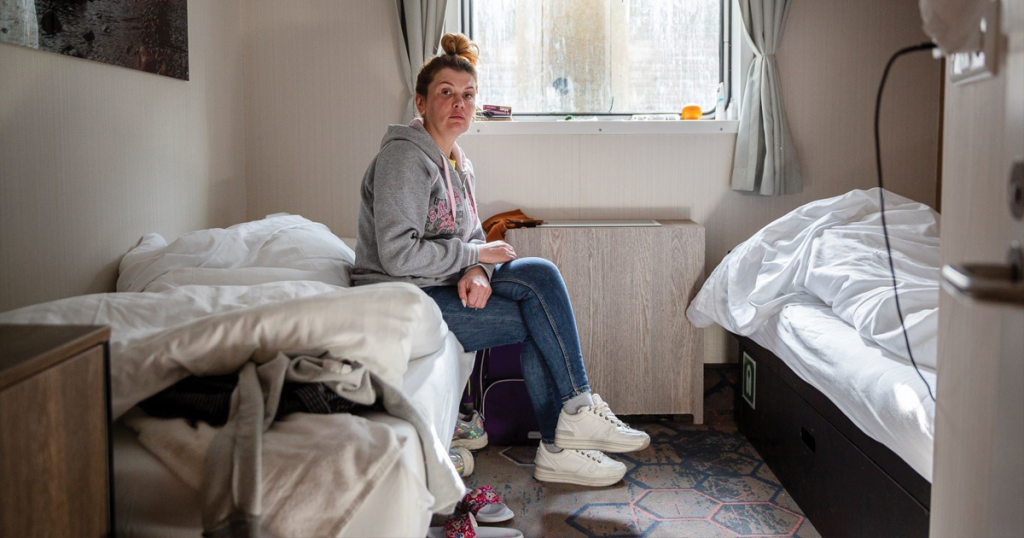 Moldova
With steadily increasing numbers of families and individuals crossing the border, The Salvation Army has worked to find accommodations for displaced refugees. In various locations The Salvation Army has provided more than 2,000 refugees with overnight accommodations meals, hygiene supplies, and more.
Netherlands
In Rotterdam, more than 52,000 refugees were helped by The Salvation Army, and more than 1,000 refugees in that area—especially families—have been provided a temporary place to live on local cruise ships. On these ships, schooling for children has been set up with volunteers helping to teach the children.
Poland
In Starachowice and Warsaw, Salvation Army leaders and a group of faithful volunteers welcomed incoming refugees. They launched a food distribution program, of which hours needed to be extended quickly to accommodate the influx of refugees needing support. The Salvation Army has also provided translation and information services, helping refugees find basic need services, medical assistance, and more. Throughout the crisis, The Salvation Army has also provided not only meals, clothes, and shelter, but also community and hope.
Romania
As tens of thousands of refugees have passed through the Siret swamp in Romania, The Salvation Army emergency team has helped with completing documents for asylum seekers as well as providing more than 4,000 food vouchers. Additionally, The Salvation Army has worked closely with police on the border to prevent human trafficking—a major risk as refugees fled across the border.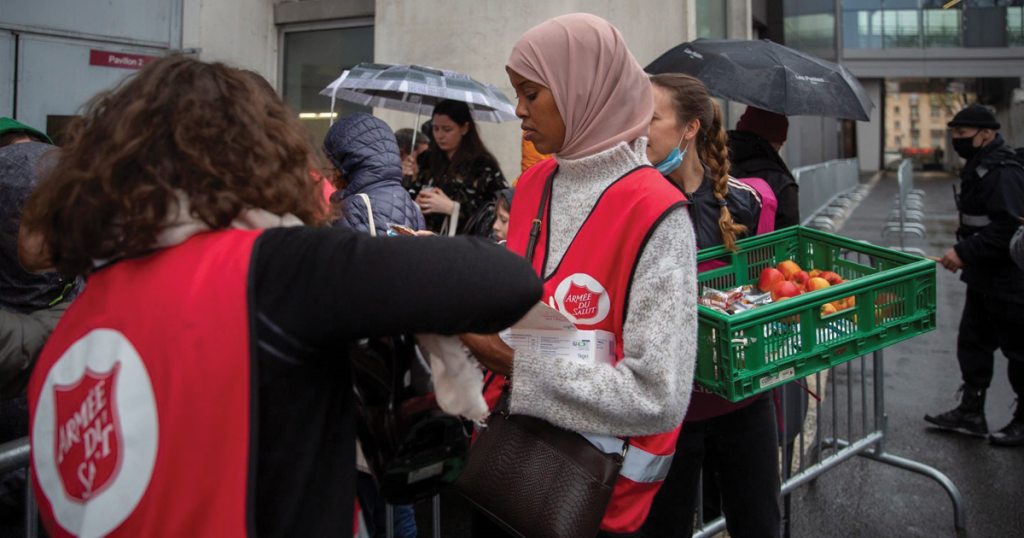 Russia
The Salvation Army in Russia has responded to the needs of displaced people by providing food, hygiene, and other relief items. To date, there were more than 60,000 displaced people in the southern part of Russia.
Ukraine
The escalation of conflict in Ukraine has forced many families and individuals to leave their homes. There have been an estimated 3.5 million refugees fleeing the country in search of support and safety.
In light of this, The Salvation Army has been helping with border crossings and providing accommodations by transforming local Salvation Army centers into safe places for refugees to rest and have a warm meal to eat. The Salvation Army has sent baby formula, diapers, blankets, and clothing to maternal hospitals in Odessa, while Salvation Army officers and staff have served many individuals in churches, offices, and their own homes.