Frontlines
We Hear You
God has placed the Army in our community for such a time as this. We are there for a purpose and that purpose is to claim and demonstrate His redemptive powers.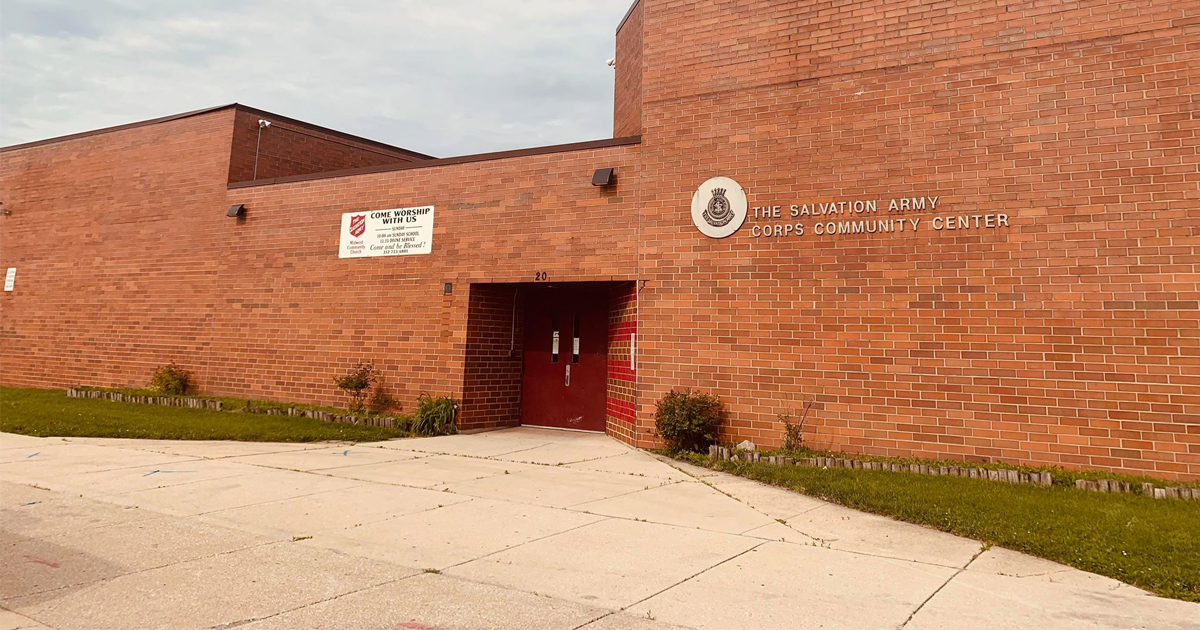 Our corps building is surrounded by the ghosts of high-rise tenement buildings that once surrounded it. The Midwest Corps sits on the West Side of Chicago. It's an area with a 98% poverty rate that is plagued with gang violence, drugs and homelessness. The high-rises came down, in favor of low-income townhouses, but the poverty remains the same. Our corps is built like a fortress with neither windows nor glass. I have always hated that about it. I always felt cold and unwelcoming. This weekend though, I was supremely grateful for its design.
On Pentecost Sunday, I shared a recorded message with my corps. I was very aware that I was trying to speak the Holy Spirit into my predominantly black and brown corps as their white pastor. I attempted to speak about the pain they were feeling over another black life lost to police brutality. I cannot speak to them from their perspective; I have not shared their history nor their experience. However, in the story of Pentecost, as the disciples are raising their voices in all the tongues of all the nations, there are passersby's who raise their heads to listen. Some heard and understood while others dismiss them. I realized in studying that scripture throughout the week, in the wake of all the events, that we are the passersby. We are the ones who need to stop, raise our heads and listen.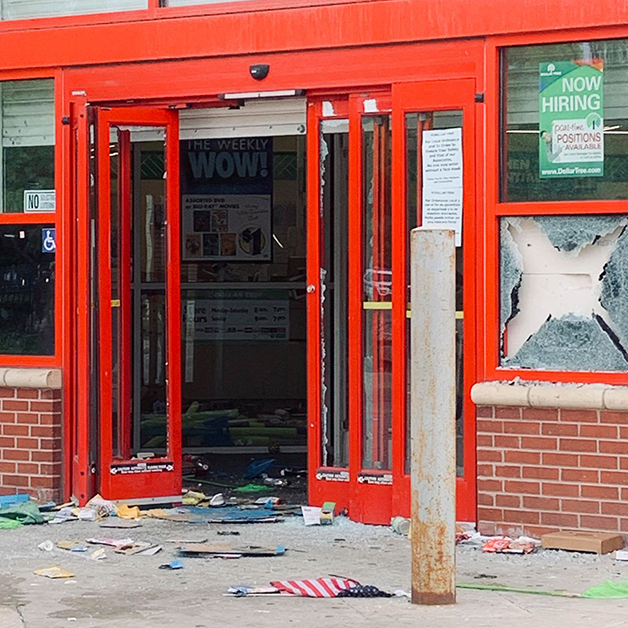 During the afternoon of Pentecost, I felt the Holy Spirit urging me to go and check on our building. My husband and I drove over to the corps and what we drove into was the swirling crowds of looters. Vehicles were surrounding our building and people were running through the streets with arms full of stolen goods. There was a frenzied feel and my heart broke as I saw the damage and impact on the "mom and pop" stores around our corps.
Seeing this, reminded me of a time when visitors were at our corps for a Sunday service and shared a meal afterward. When we announced there were leftovers to take home, there was a rush to get a take-out box. One of the visitors commented, "Are your people always so grabby?" I told her, "Our people go without so much. They're not used to people giving out of an abundance. They are used to getting what is left. They grab because if they don't, they know someone else will. It is not out of greed; it is out of a constant feeling of never having enough."
I felt the same questions swirling in my brain. Why are they grabbing? I wanted to understand without judgment. To understand this deep drive to get before anyone else. I am still searching because I don't want the message to get lost in the chaos.
The extended stay-at-home order in Chicago, the inaccessibility to unemployment and resources, the fear and another black life taken at the hands of the system, has made for the perfect storm. I believe many groups and many fringe interests are jumping into the fray. Our country is experiencing the awakening of many sleeping beasts.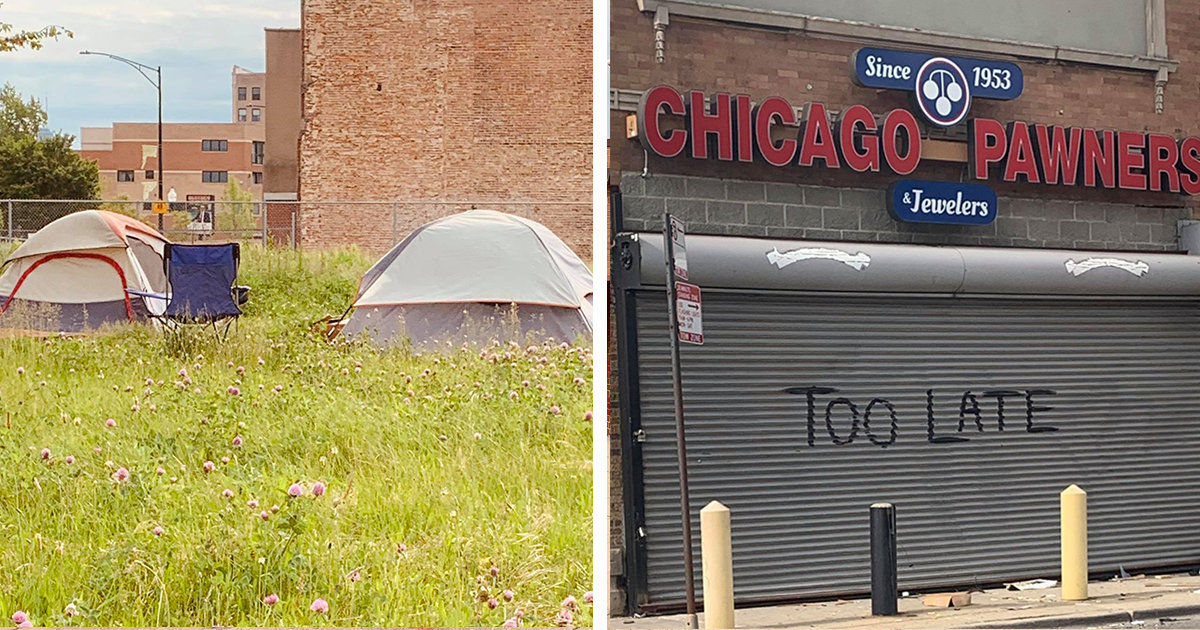 As I drove through the neighborhood the next morning, I was shocked at the extent of the loss. First, I went to the tents where our homeless friends live. It is right behind our corps. I wanted to know they were safe. Although shaken, they were outside cleaning the debris around their camp.
Then, I drove around and saw elderly storeowners sweeping up glass, teams boarding up buildings, and businesses who had just opened their doors in acquiescence to the inevitable. One business had painted on their doors: "It's too late"–a message to looters that everything had already been taken.
As we field calls from our people, they are experiencing a mixture of anger, fear and confusion. We realize it is our job is to listen and to hold their grief and anger. We cannot take this away with a cliché or one simple prayer. It will be a work of diligence, walking alongside, helping to rebuild, restore and reignite hope. We need to be the hands and feet.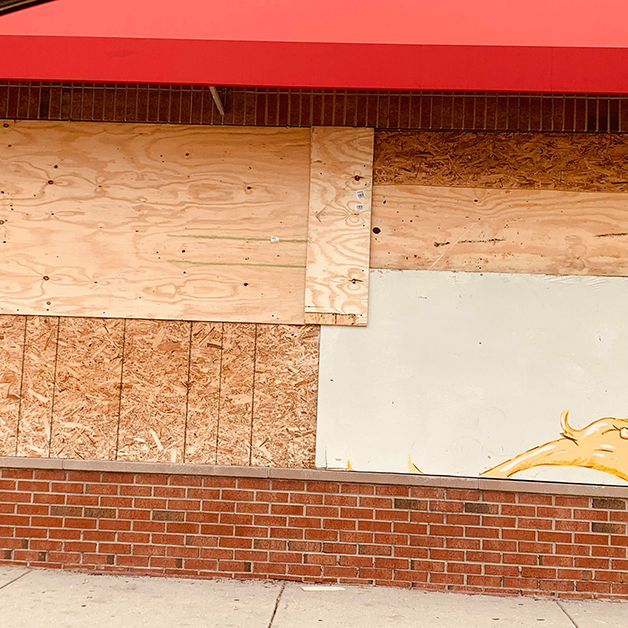 As I sat parked outside of our building, I held all the pain and confusion of the last week. I listened on the radio as the Mayor announced 82 people shot and 19 people killed in Chicago this weekend. I realized again that God has placed The Salvation Army in our community for such a time as this. We are there for a purpose and that purpose is to claim and demonstrate His redemptive powers.
Our God is still speaking to us. He is still pouring out His Holy Spirit. It is our job to listen to their voices, to His voice, to raise our heads, to listen, and then and only then, once we have heard, we serve.