Feature
What It Means To Be An Officer
"He giveth more grace as our burdens grow greater, He sendeth more strength as our labors increase." – Annie Johnson Flint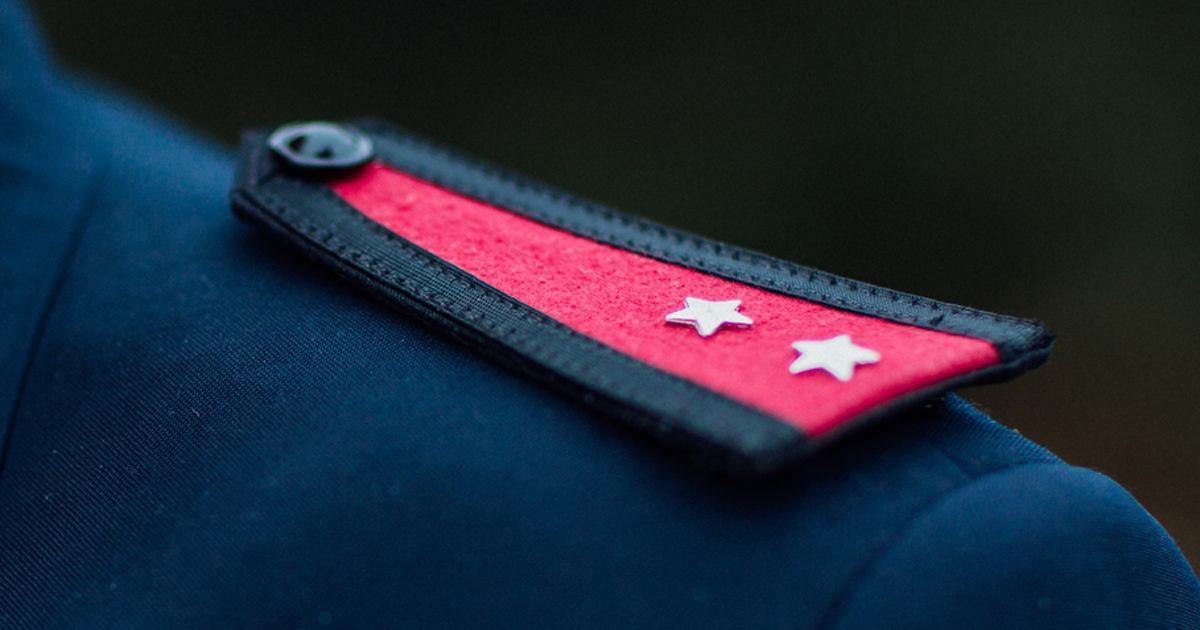 My husband Larry and I retired from active Salvation Army officership after thirty-four years and sixteen days of Salvation Army officership. In our time as ministers of the gospel, we were called, as Meredith Wilson described it, to "love the unloved, never reckoning the cost." Our officership was a hybrid role, combining the duties of pastor, administrator, cook, and chief-bottle-washer. As an active corps officer serving in Canton, Ohio, one day, I sat down and wrote these words about my experinces:
As I dragged into the corps parking lot a few nights ago at about 9:30 p.m., after a long day of working in the building and a night of driving to the Cleveland airport and back, I returned from shopping for a dinner for 160. As I was about to unload all of those groceries, these words burst out of my mouth: "I love being a corps officer." As exhausted as I was, there was no edge of flesh-eating sarcasm to my words. I do truly love being a corps officer.
Why? How indeed do I love thee? Let me count the ways.
1. There is never a dull moment.

As a corps officer of a thriving urban center in mid-America, I never know what any given day will bring when I enter the Army building. This week, we've had visits from the County Commissioners, a German television crew filming a documentary on economic conditions in Ohio, postal fraud agents investigating a robbery across the street and a donor with a check for more than $6000. We've received donations of six skids of chocolate, jars of pennies from a first grade class, and 80 head of ostrich (alive). I never know when the opportunity will come to dry a tear, calm a fear or to plead a penitent's prayer with another. I have some ADD tendencies, and I seem to fit right in!
2. I love what I do because I learn so much from the people I meet.
For a long time, I thought I was doing this because of what I could do for other people, for the less fortunate. Ah, the arrogance of that thinking. Of course, it's Jesus who does the work, but I've also come to realize I know so little, and I need so badly to receive from my brothers and sisters who, by my position, I am supposed to lead. I am learning about doing unto others from Jim, and about walking in faith from Maxine. I am learning how to weep from Carie, and how to wrestle with demons from Frank. Others help me to forgive, to be generous and to sing when I don't feel like singing. They teach me, too, about baby steps, about accepting what I can't change and about having courage to do what I must do. I learn every day from the people God directs through the doors of The Salvation Army.
3. I am privileged to witness daily the faithfulness of God.
He continues to provide and protect, heal and restore. Our pantry shelves groan under the weight of 350,000 pounds of food each year, and we have not suffered Old Mother Hubbard's fate, for there is always something to give. When we needed vegetables for a special dinner, they came, with carrots the first day, then broccoli and finally fresh cauliflower to make up the California medley. Four auto accidents in one month (none their own fault) plagued our staff, but no serious injuries. An invasive brain tumor fell into the surgeon's hand, and we claimed it as the miracle it was. Men and women who have escaped from the pit of Hell have found redemption and recovery. God has not only shown up, but He has hosted the party and allowed us to sing along with the angel choir.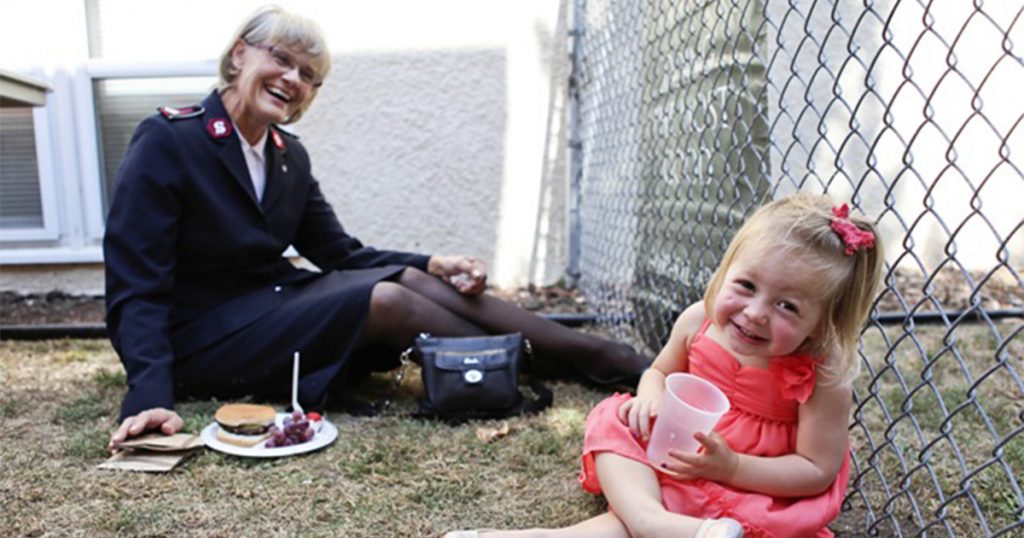 4. Being a corps officer allows me to be who I am.

I can preach in my own style, I can make music as a part of my job and I can explore the Scriptures daily. I can be a bookworm at times (lots of times, according to my kids). I can think up new ideas and watch as staff team members implement them. I get to hold the new babies; eat some of that donated chocolate; give the gift of words, cookies, and care and make chicken broccoli casserole. I can be tough and tender, courageous and vulnerable, and even outrageous once in a while. I can be at rest, winsome, passionate, free and filled with hope. I know who I am in Christ, and I can bring that woman to work with me!
5. I am privileged to be a pastor to people.
When I was ordained, I claimed this verse from Acts 20:28: "So guard yourselves and God's people. Feed and shepherd God's flock—his church, purchased with his own blood—over which the Holy Spirit has appointed you as leaders" (NLT). Now I know they are God's church, His chosen people, but this little flock belongs to me and to Larry too. We've been there when the babies have been born and when the saints have died. We've been there when the addict has fallen one more time, and we've felt the sting of betrayal when the one we've trusted has stabbed us in the back. We've wept late into the night, sat in twenty-four hour diners, prayed 'til the sun came up, and welcomed new believers into the Family. I have dozens of sons and daughters; scores of sisters and brothers and lots of adopted mothers, fathers, aunts, uncles, and grandparents. I'm blessed indeed.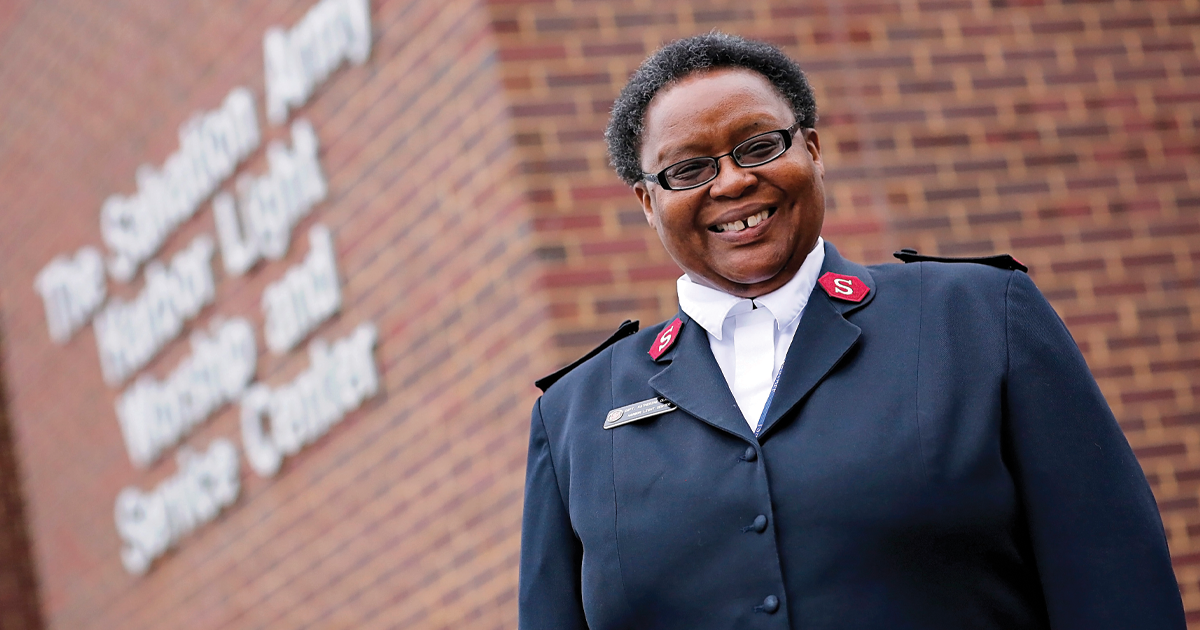 From the perspective of more than a dozen years, the experience of these words is now only a memory, but they again affirm why I loved being a corps officer. What I continue to discover day by day, however, is that retirement doesn't strip me of ministry; instead, it simply redefines the playing field. It widens the path. The promise to love and serve God supremely all my days remains intact, as does the promise God gave to us at the beginning of our ministry. In the words of Annie Johnson Flint, "He giveth more grace as our burdens grow greater, He sendeth more strength as our labors increase." That's what it means to me to be a Salvation Army officer.