Feature
A River to Carry Us Home with Ellie Holcomb
"God's love is like a current, it runs under everything that we do that will run deeper than our deepest sorrow."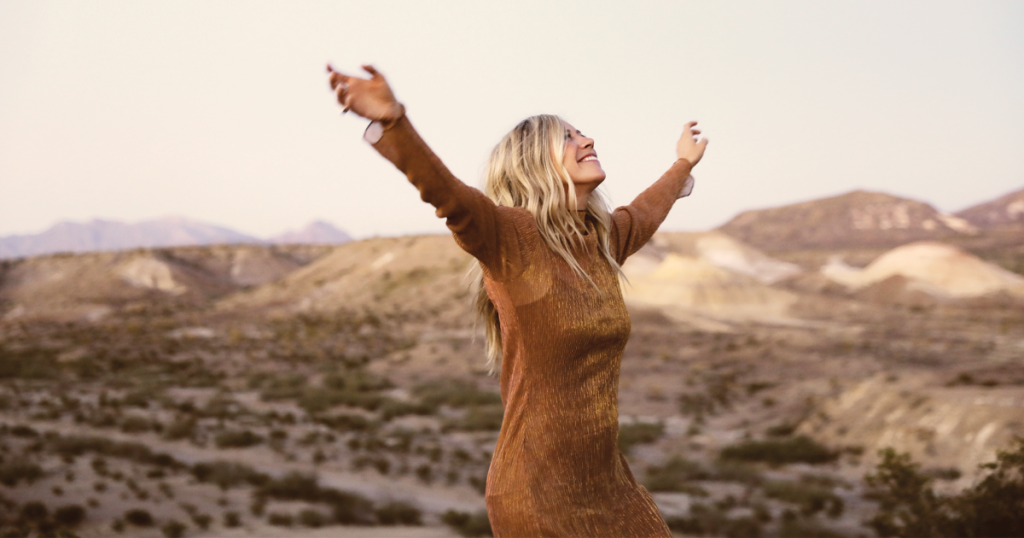 Singer and songwriter Ellie Holcomb is a woman of faith and family. In her interview with The War Cry, Ellie shares her story on growing up in the industry, finding her own footing in music and meeting the love of her life in college. Her faith and scripture-inspired music have led to two GMA Dove Awards, 157 million global streams and even a best-selling children's books.
Tell us a bit about yourself?
My name is Ellie Holcomb! I live in Nashville, TN, and I'm a singer, songwriter, author- children's book author and mom to three kids. I'm married to my husband, Drew Holcomb, who is in a band called Drew Holcomb and The Neighbors, and we have been a family who makes music and tours all across the country.
How did you and your husband meet?
We met at the University of Tennessee, and he was my best guy friend, but I swore I would never date him. I also swore that I would never become a musician or marry one, so I think it's funny how God has a sense of humor.
How did you end up in the music industry?
I received my Master's in Education and was an English teacher for a while. But while I was in college, I went through a lot of heartbreak like a lot of young girls do, so I started writing songs and singing them in the stairwell of my dorm. During these singing sessions I would have to myself, girls started lining up in the hallways to listen. That's when I started talking to these other girls, listening to their stories and learning that music is a bridge-builder and can connect you to other people.
When I married Drew, he traveled a lot for his job so after two years of marriage, I ended up leaving my teaching job to join him on the road. We were young and we thought this would be a temporary thing. I even told my boss, "I'm going to go on tour with my husband for the next year, but I need you to keep my job for me because I will be back." But here we are—15 years later—still making music. Six years after we left for our tour, we started having children and that's when our baby girl was born. By the time she was six-months old she had been to 32 states and Canada! Even though it was fun having her on the road with us, we realized she wasn't exactly living a normal toddler life. We were in clubs warming up her bottle, and I thought to myself, "What are we doing? This is crazy." So I left the band to be a stay-at-home mom.
During this time, I was helping a friend of mine who was battling depression start to memorize scripture. That's when we realized it wasn't enough to just memorize the words, we needed to acknowledge how they made us feel. So, I started to write scripture into my songs, and for the last seven years it has been a beautiful journey in creating my own music career singing the word of God.
And there was little to no social media during that time, right? It's not like you could have just posted your songs online in hopes they would go viral.
Exactly! The only audience I had were those girls in my dorm room. It was strange and beautiful all at the time same time. They say that there is beauty in brokenness because the beauty is we can connect with so many people right in front of us. Sometimes fame can cost us that though. Because I grew up in the music industry, I realized that you could start to compare yourself to others instead of creating your own path. I was never interested in being famous, but I did want to use my platform to connect with people in the same way as I did in my dorm room stairwell.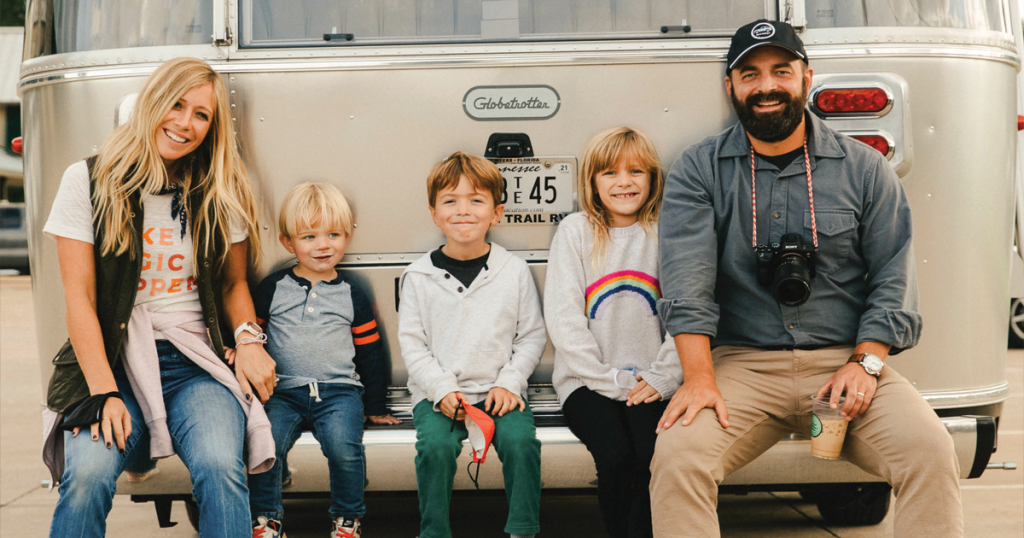 How does faith inspire the music that you write?
It's funny, I tend to call myself a "selfish songwriter" because my songs come from the scripture that I am reading and relating to at that time. Sometimes I will sit in scripture and then let songs just flow out. It's usually just me trying to help my own weary and forgetful heart. I believe that if I can sing it, then I can believe it. Most importantly I'm trying to connect with God and God first. I sing out to Him to help myself and in hopes that it is helping others as well.
What are some of your favorite and least favorite parts of your job?
My favorite part of my job continues to be this idea that we get to be co-collaborators with God. I think it's amazing how He made each one of us in His image. He's a creator—He's creative and every single one of us is an image-bearer in that way. It may not be songs, it may be conversations or a business structure; it may be a spreadsheet or even a meal. But we all get to participate in this beautiful sense of creating. And so I love the creating and the collaborative nature of being a songwriter. I write most of my songs with other people because authentic community is sort of a core value of mine.
To be able to bring authentic community into a co-writing room, where you're meeting somebody and hearing their story and processing faith and doubt, and then creating something beautiful out of that. And then the second part that I love about it is that connective piece. I think so often, how many times have you heard a song and thought, "This is exactly how I feel?" I love the nature of songs and the way that they connect our souls. That kind of connective tissue, connecting our stories to one another stories is probably my favorite part.
My least favorite part of my job is when I don't get to bring my babies on the road with me. We take our kids half the time and then half the time, if it's just one off we'll leave them behind so they can have some normalcy with a schedule. That's my least favorite part is having to leave home sometimes and miss out on events. So I'm very grateful for community at home. We have some amazing people who love us and love our children, and I'm very grateful for the way that music has taught me that it takes a village to raise to raise kids up, and I'm grateful for our village.
You swore you would never have a career in music, but it kind of sounds like you were raised in it.
I know, isn't that funny? In a lot of ways, as I mentioned earlier, fame can destroy a family, so I was so afraid of doing music in a lot of ways. My dad was a very successful producer, he even won a few Grammys. His ability to make music and connect with people is a beautiful thing. But he missed a lot of my childhood, so I didn't want that to happen to my family.
My dad has been a part of my heart in every record that I have ever made. And so God kind of turned his heart towards home and did a lot of healing in our family. The very thing that took him away from our family when I was a kid has been something that we've gotten to do together. The place where God's shown up. I'm so glad that fear didn't keep me from doing the things that He was kind of calling me to do because as it turns out, this is a grand and beautiful adventure, and I'm grateful for it.

Outside of music, what are some of your other hobbies?
I love being outside—that's about my favorite thing to do—I take long walks, go paddle-boarding or do anything near the water. I love the inspirational idea that water moves to the lower places and it's very similar to the love of God. God's love is like a current, it runs under everything that we do that will run deeper than our deepest sorrow.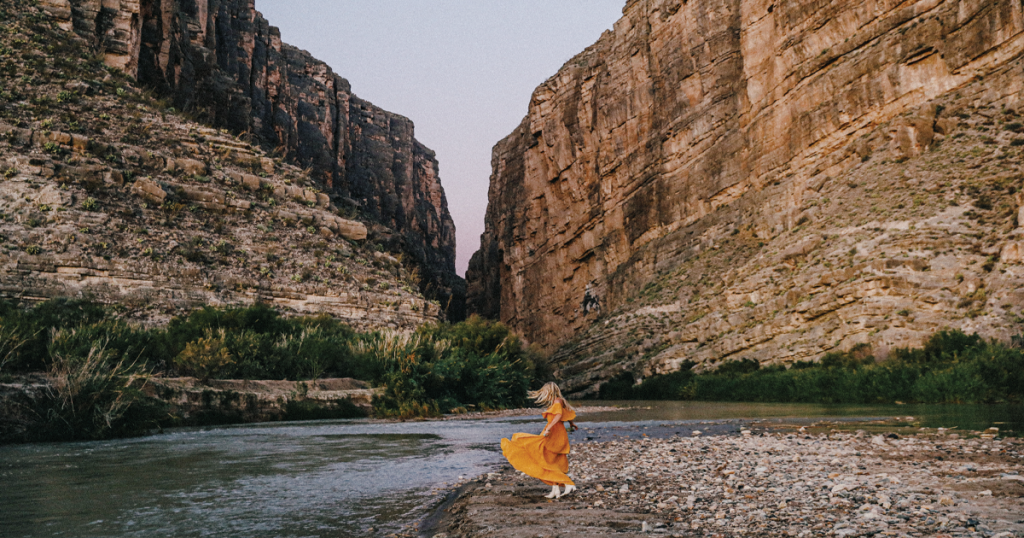 Tell us about your new album.
The album is called "Canyon" and it was released at the end of June. All the songs are inspired by the Bible and scriptures that connect to my heart. This album was inspired by my trip to the Grand Canyon last year. It was the perfect time for me to take this trip, because in the midst of all the noise, social media, cancel culture and hate that was happening in the world, there is a beautiful truth and that is that God made us and loves us fully. He is the one who put breath in our lungs and gave us the voice to sing. And so when I got home from this trip, I wrote a whole album about how God met me in the deepest parts of my pain. And then all of a sudden, He took my understanding of the Gospel that was basically like a raindrop, and He is like the ocean. My love is big enough to meet every single person on the globe in their most broken place and carry them on and surround them. I just feel like there's this reason we can laugh with deep relief cause even in at our worst, we are still the object of God's affection. And we can be held by him when we're falling apart.
I literally shoved a pile of 35 songs off my desk and wrote a whole new record. In many ways, writing and singing these songs felt like finding my way through a serious season of suffering and sorrow. We all know what it is for our hearts to be broken, split wide open by the pain and loss and sorrow we encounter here. We know brokenness. We know division, but there in the middle of all the chaos, in the places where the pain cuts a canyon into our very hearts, there is a river running through. There is a current of love that brings refreshment, hope and comfort. There is a river of love there to carry us if we'll only let it. There is a river to carry us back home, to the place where all of us came from, to the place of belonging to the one who made us, to a place of belonging to each other. That's why this album is titled "Canyon" because it's based on the hope that in the midst of our most broken places, we can be grateful for God's love.
Any new projects that are you currently working on?
We are hitting the road soon again! My husband and I will be hosting a festival called Moon River Music Festival. He and I will go on tour in February 2022, all over the country. During my off time on the road, I am working on this amazing project called Faithful which is a group of writers who collectively told their stories to highlight their faithfulness of God. This has been an incredible project to be a part of. I also wrote my own children's books called "Who Sang the First Song" and "Don't Forget to Remember." Each book has a companion record that go with them too.
Anything else you want to share with our readers?
It's been a hard year. We've lost a lot collectively and so I just want to let you know that wherever you are, you are not alone. There is a current of love that is there to carry and hold you even in your most broken place. You can know that you are loved and that you have a place where you belong and that we belong to each other, and to the one who made us. So, hang in there, there's hope for sure. Our suffering never has the final word because Jesus walked up out of that grave, and we can know that we're not alone here and that death doesn't win in the end—love does.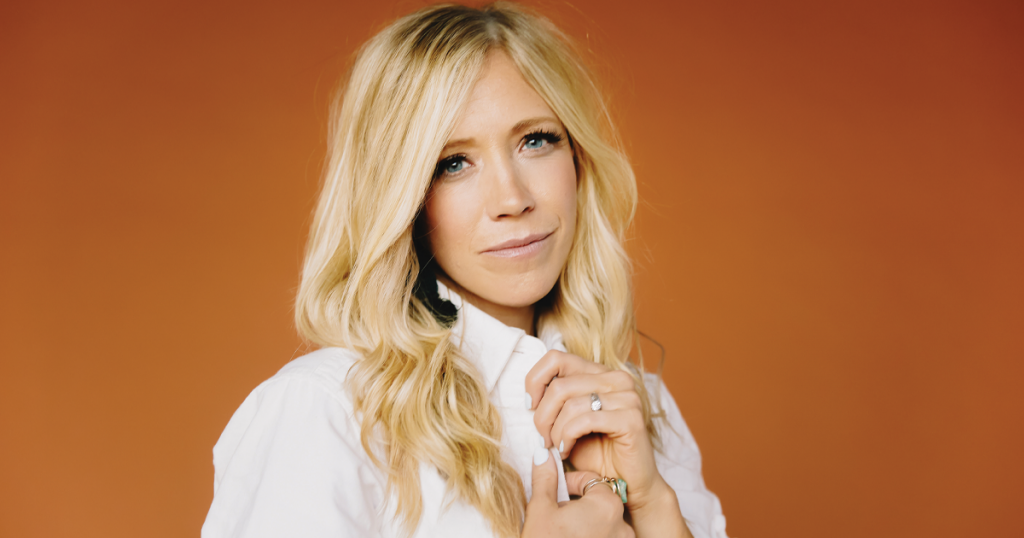 This article was published in the August 2021 issue of The War Cry. Find Ellie Holocomb on Instagram, Facebook, YouTube and any of the streaming sites like Apple Music and Spotify. 
Photos: Ashtin Paige & Katie Kauss