Frontlines
He Is Always With Me
"Family, friends and my mentor were guiding lights on my grimly dim path."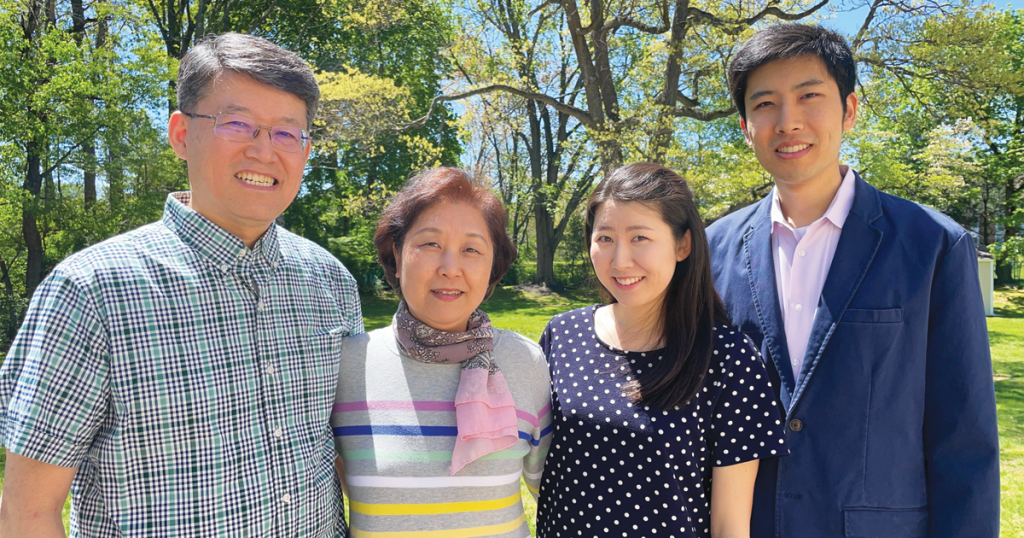 I was born in South Korea and moved to the United States when I was about two months old. My parents are officers in The Salvation Army, so I was born into a Christian family and knew Christ ever since I was little. Growing up in a Corps setting, I always believed and loved God, but it wasn't until my sophomore year in college when I truly understood what it meant to have a relationship with Him.
When I was a freshman in college, it was a whole new world and other things had captured my attention—so much so that I had disregarded my faith and stopped being involved with the church. However, during this time, I felt lost and empty, and I became consumed trying to fill that void with the wrong friends and materialistic possessions, and I wasted time trying to find that missing piece in my life. It wasn't until my sophomore year, when one of my friends invited me to a Christian club, that I finally renewed and restored my relationship with the Lord again. It was during prayer time at a retreat that I heard and felt God telling me His arms are wide open, I didn't have to run around searching anymore. I only had to run into His arms. It wasn't too late to turn back to Him. His love for me is endless and unconditional.
After my college graduation, I contemplated what my plan would be for my life. I was interested in working in the medical field, so I decided to take my GRE's for graduate school to further my education for that career path. As I was trying to figure out what exactly to pursue, nothing was giving me that spark of passion. I prayed to God for His guidance to a clear path, and I was willing to do whatever He asked, particularly if it involved helping people, as that is my true passion. After battling through the uncertainty of my future plans, I felt God's calling upon me to become a Salvation Army officer. It was during the Welcome of Cadets at the Memorial Temple in New York City. The commissioner asked anyone who felt called to become an officer to come forward and pray. At that moment, I felt the Holy Spirit urging me to go, and I remembered Matthew 16:24-25 (NIV), "Then Jesus said to his disciples, 'Whoever wants to be my disciple must deny themselves and take up their cross and follow me. For whoever wants to save their life will lose it, but whoever loses their life for me will find it. What good will it be for someone to gain the whole world, yet forfeit their soul? Or what can anyone give in exchange for their soul?'"
At that moment, I felt God telling me that the best path for me to become His servant was to become an officer, and it was then that I accepted His call.
A few years later, I entered the College for Officer Training to begin my new journey in life. As soon as I opened the door to my awaited start, I was greeted by a dark shadow. This was one of the most difficult times in my life, and my faith was incredibly tested during this season. I questioned God why this was happening to me, wondering what I did to deserve something like this. I even doubted my calling, uncertain if this was truly His path for me or if this trial was a sign that I needed to close this door in my life.
With emotions overwhelming me, I prayed fervently to Him every day and drew closer to Him, despite the daunting fear, depression and darkness. Instead of asking Him why this was happening, I changed my perspective and asked what was He trying to teach me through this trial?
A few months later, I vividly remember praying to Him one night and audibly hearing His voice saying, "No matter what happens, I am always with you and I will always love you. Rely on Me and I will equip you in your calling and everything will be okay." Instantaneously, I felt a wave of comfort and peace overcome my heart and mind, and I started to strengthen and affirm my faith and calling in Him even more.
Throughout this time, my family, mentor and close friends were guiding lights to me as they brightly shone through my grimly dim path. If it weren't for their incredible support, encouragement, prayers and for God's gracious love and faithfulness, I wouldn't be standing here today.
One mentor of mine shared a verse with me during that time, and it holds such a strong and special place in my heart today. Isaiah 54:10 says, "'Though the mountains be shaken and the hills be removed, yet my unfailing love for you will not be shaken nor my covenant of peace be removed,' says the Lord, who has compassion on you." It reminds us that although life can be rocky and shaky through the different difficulties and trials, nothing can ever separate or shake away God's unfailing love for us, nor take His covenant of peace away from us.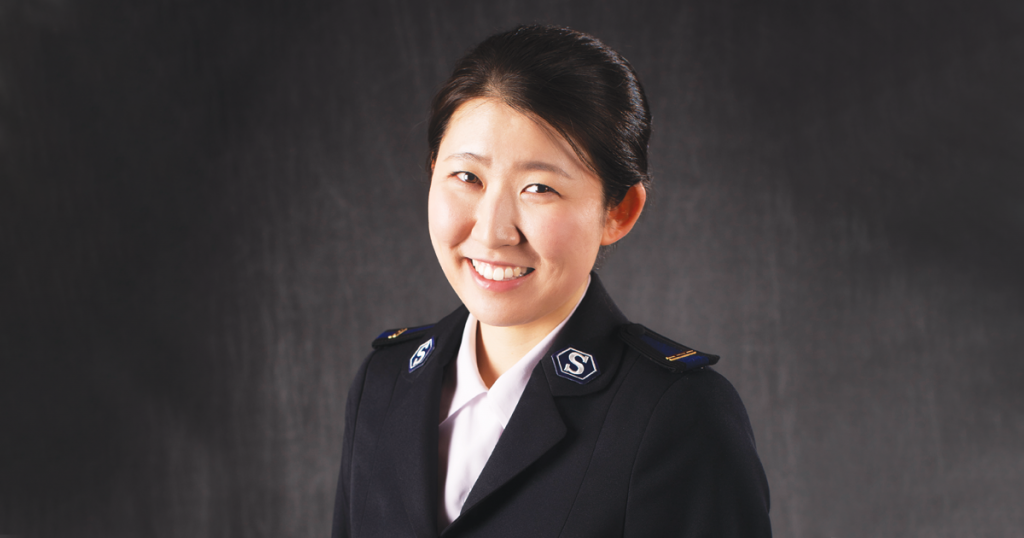 God compassionately loves us dearly, and through anything He is faithful. Even if we may not see the good in the situation at the time, He will help us overcome the darkness by shining His light as He works everything together for our good in the end. Through those tough trials, we find a testimony of our lives.
Today I can unflinchingly affirm His faithfulness. I have come through my difficult season of life stronger than before. I have learned to fully trust Him, and He will guide me to a hope-filled light.
Lieutenant Hyesoo Kim completed training and was commissioned as a Salvation Army officer in the Eastern Territory in June 2021.