Feature
Social Media Detox with Jessi Afshin
"I felt really convicted about where I was leading girls' hearts."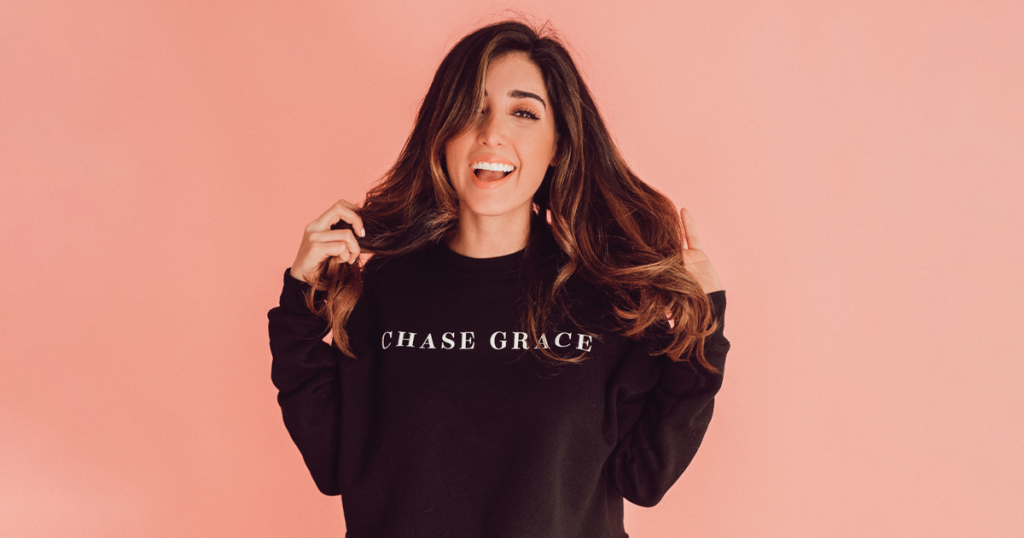 Jessi Afshin is an online content creator, shop owner and new podcaster. What started as a fun fashion blog quickly turned into a faith-based empire. "I felt really convicted about where I was leading girls' hearts, so I completely changed my business," Afshin shares. Sharing her passion for fashion and her love of Jesus Christ on her website mydarlingdiary.com, she's able to curate and design encouraging messages and spread the gospel.

When did you start My Darling Diary?
In 2013 I was a fashion merchandising major at the University of Texas. I had a part-time job at the Kendra Scott store, which she only had one of at the time, so it was a cool experience. I was documenting my outfits and behind-the-scenes of the store. Two years later I was still being consistent with posting my outfits and fashion inspiration and took a leap of faith and went full-time with my blog.
It was just six months after that when things became very dark for me. It was as if my whole world had been turned upside down and that's when I found the Lord. I shifted my focus from fashion to discipleship and rebranded to My Darling Diary. I really wanted to encourage women beyond what was on the outside.
What are some of your favorite topics to write?

I love encouraging people. I want people to know that they are not alone. They are seen and they are heard. Their identity is not what social media tells them to be. I think my biggest passion is for the women and men who are being sold lies on social media, whether it's telling them that they need new makeup or that their body shape is not right. I want them to know that that's not true. I want to teach people to get off of their phones and enjoy the present and enjoy the life God has given them. I preach this because I was one of those people and now, I want to share my experience with others who are struggling with the same things that I did.

When looking at your social media profile, we notice a huge time gap in between posts. What caused the social media detox?
Basically, as I started to earn more money and gain more followers, I started to feel lost. It's as if everything else was growing but my character. I started to [think about] my identity in the way I looked instead of how I felt. I was buying makeup and dying my hair to be trendy just for strangers to "like" my photo. It was a bizarre way of thinking.
I was so consumed with this world that didn't truly exist. I was listening to what people wanted online. And because I was listening to them, it was changing the way I looked and what I believed in. I was truly having an identity crisis. It took years to unravel that and really learn that money, success and all these material items are meaningless. There's not a real purpose or a real identity in them. Everything looked perfect online, but I was really lonely. It was just a time when I feel like the world promised me all this happiness, but I had none of it. I had to unlearn that and go to the Word of God and learn a different way of life. It was very hard to do but it was the most rewarding.
In that time of change, I took a 500-day detox from social media. I could tell that I was receiving messages from the Lord that negative things were going to keep happening until I listened and surrendered to Him fully. I finally ended up following the peace I got from just letting go of the account.
Originally, I was just going to take one month off, but I didn't know who I was behind the feed, so how can I lead girls well if I don't know who I am? Then two months went by…then three…then four. I leaned into the Word and ended up finding this peace and solace that I've never known before.
I was waiting on the Lord for so much stuff, but He wasn't giving it to me. I ended up finding this peace and the solace in being offline and being by myself. It was hard though. It was hard, financially. It was hard on everything, but it was the most shaping part of my character and my life. I thought to myself, "You know what, I'm just going to encourage others for however long the Lord tells me to."
It was the best thing I've ever done. It's my testimony now. It's my story. I don't know anybody who has ever been off social media for 500 days. Especially when it's their job. But it changes you. It changes everything about you.
Were you scared to share that experience with your readers?
Oh, definitely! It took me two and a half years to learn the boldness that I have now. It took meeting other Christian influencers—like Sadie Robertson or Madison Prewett—to really learn, that spreading your faith is actually really inspiring. People respect it, but there's so much fear. A lot of people are being held back from doing it. So yes, there was a lot of fear, but the good things take time. It was definitely a season of sowing.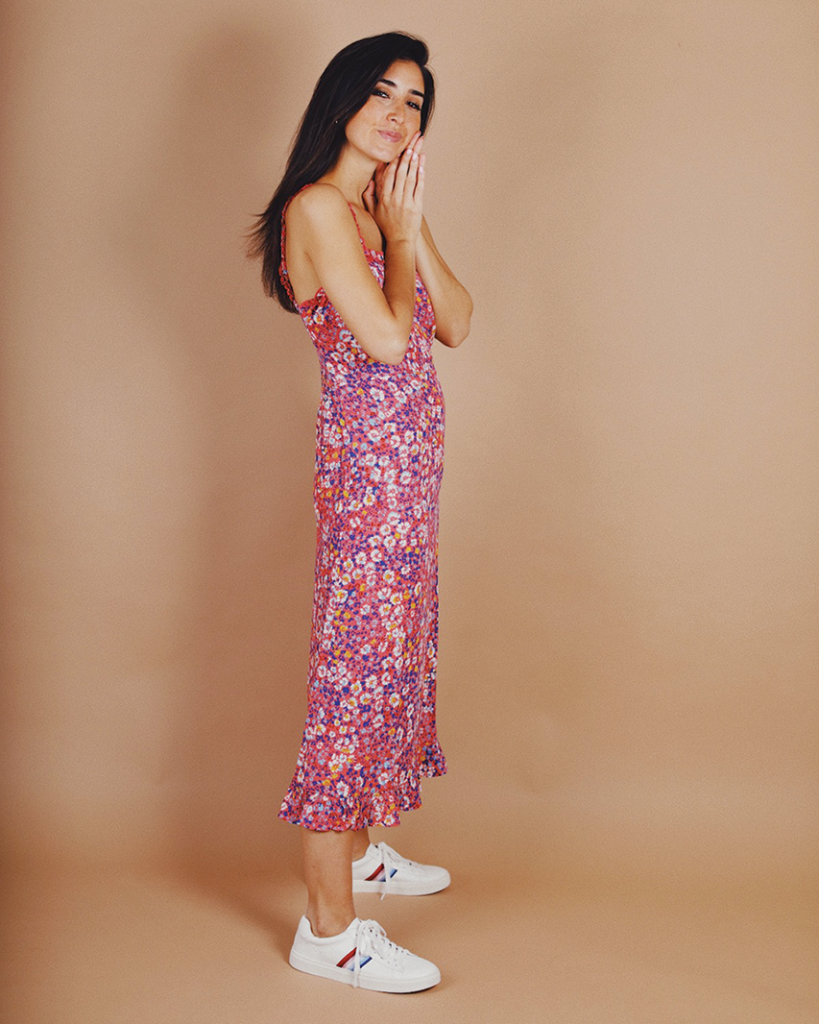 Did you get any negative feedback when you did start that transition? If so, how did you handle that?
Yes and no. I think a lot of people just unfollowed me. I got 50,000 unfollows in the time that I was taking time off fashion. I was kind of grateful in the end of it. I was like, "You know what, if you're not here for this, you should go." I do believe that we should all be stewards of our own feet. I've received some criticism here and there, but ever since I went into faith-based blogging, people are generally kind. I don't know if it's this respect for someone who will stand up for what they believe in, even if they don't believe in the same thing. There's this newfound respect that comes with talking about something greater than yourself. When I was just talking about myself all day, people don't like that. There's this pride to it that people dislike. So, I actually found more support in it than the other way, which is kind of shocking, honestly.
What is your favorite and least favorite part about your job?
My favorite is being able to encourage people and talk to them and have authentic conversations. I feel so lucky to be in this space with a mission versus before just doing it in comparison. I also love the flexible schedule and I get to work with my mom. Just honoring God, spreading the gospel, helping others and the fact that I still have a little bit of fashion. I feel like the Lord has really honored me and given me kind of the desires of my heart, but still glorifying Him. I think where I am now is my favorite part. I'm very content with where God has placed me.
My least favorite part is the judgement. This job can lead to insecurity and the betrayal. There's a lot of trust issues; in this sphere, there are people who will use you. It takes so much discernment to know who to trust and why people want certain things from you. I've become so strong in discernment, wisdom, and being confident in who I am. It's just really hard with knowing who to trust.

Can you elaborate more about your clothing brand?
Shop Darling was founded two and a half years ago. I had a dream that I had survivors of sex trafficking packing up my sweatshirts. I woke up thinking to myself, "Wow, I don't have sweatshirts. I've never wanted to make sweatshirts. I don't even know how to make sweatshirts." I got together with my now-shop manager, and we created Shop Darling, where we donate proceeds to survivors of sex trafficking. It's really beautiful and I'm really proud of it.


Tell us about your new podcast.
It's called the My Darling Diary podcast and it's focused on having conversations that are faith-focused and real. We reflect on the Bible as a main source of wisdom. We talk about topics such as dating, fashion, and focusing your heart on learning scripture. I enjoy this project though because people can finally see my heart. I absolutely love it and I'm learning a lot.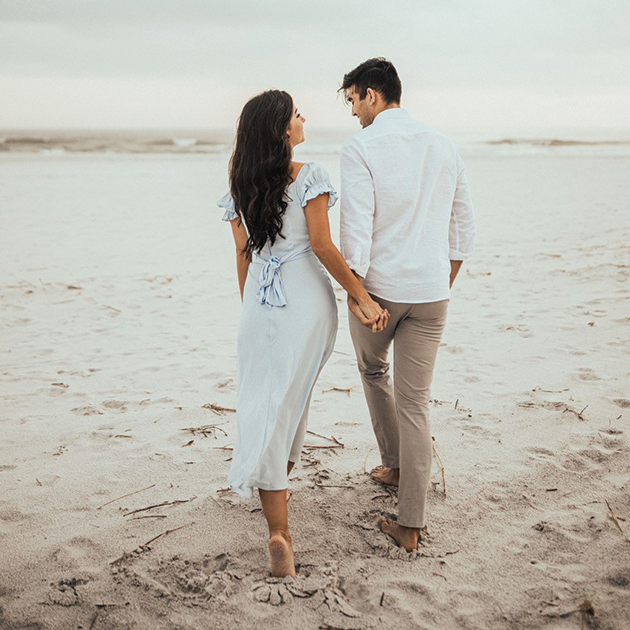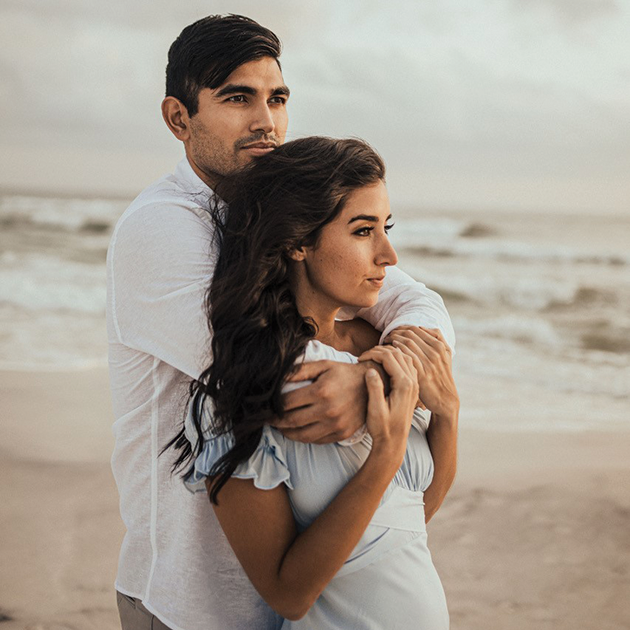 What are some of your other hobbies?
I love biking! It's one of my favorite things to do, whether it's biking around the lake or going to a spin class. It's my number one way of winding down. I also love reading books, spending time with my family and fiancé, writing and journaling.
Who inspires you?
My fiancé, David. He's a hard worker, kind and gracious. He loves the Lord so much and overall is just such a good person. Of course, my mom too. She's so loving and has such a pure heart. I would say, all the people around me…God has given me such a great community so really, everyone. I feel as though I'm surrounded by angels.
This article was published in the February 2022 issue of The War Cry.